*This post may have affiliate links, which means I may receive commissions if you choose to purchase through links I provide (at no extra cost to you). Please read my disclaimer for additional details. Thank you for supporting the work I put into this site!
This thoroughbred gelding was purchased as a project horse. My partner wanted something suitable for low level dressage lessons, eventing and jumping lessons. This big guy was just the kind of horse she needed. She took months of lessons and really advanced her horsemanship and his training level before selling him.
We do feed supplements and he may have been on some sort of commercially available grain but in general, our horses that need condition get all the hay they can eat, 1 lb of rice bran / day, beet pulp and bran mash. We also deworm every horse the day it comes in and then again with every shoeing. The "intake" photos show him as he was when we purchased him.
Day 0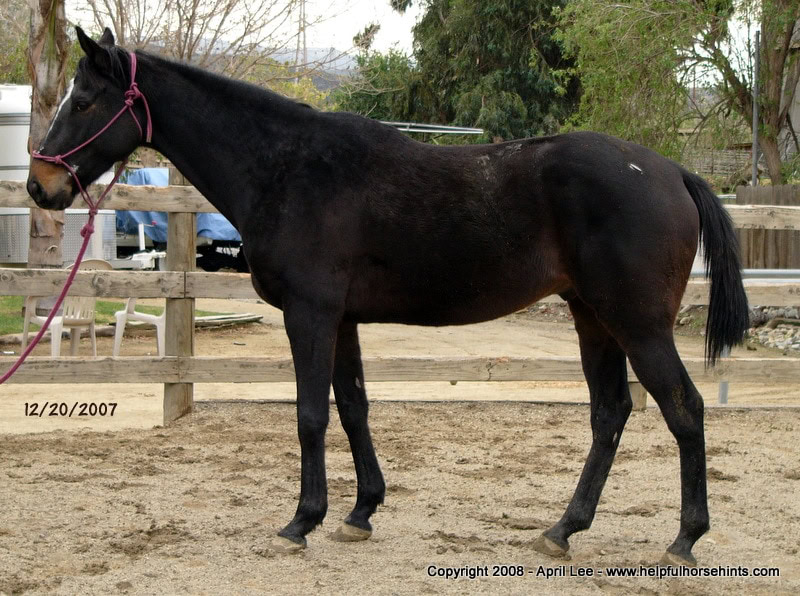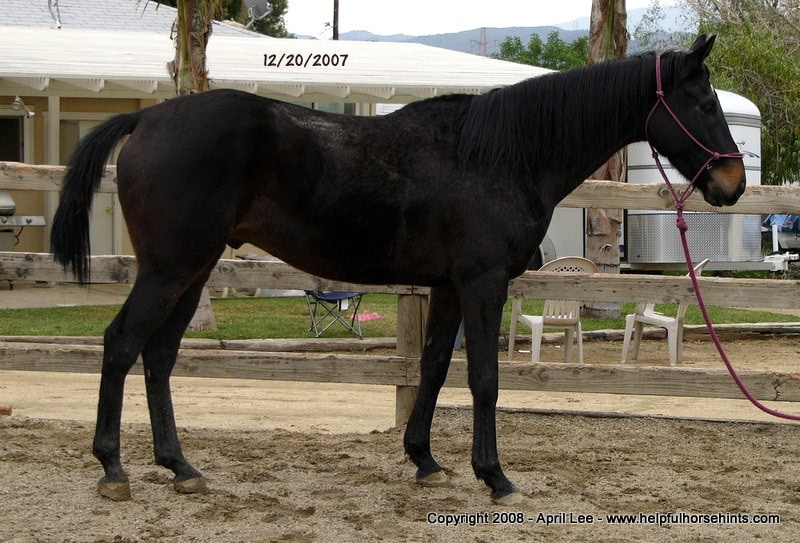 Day 14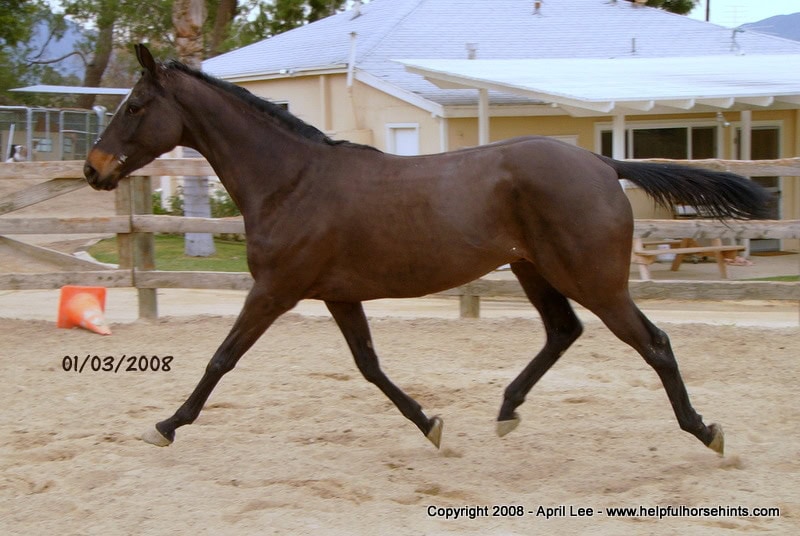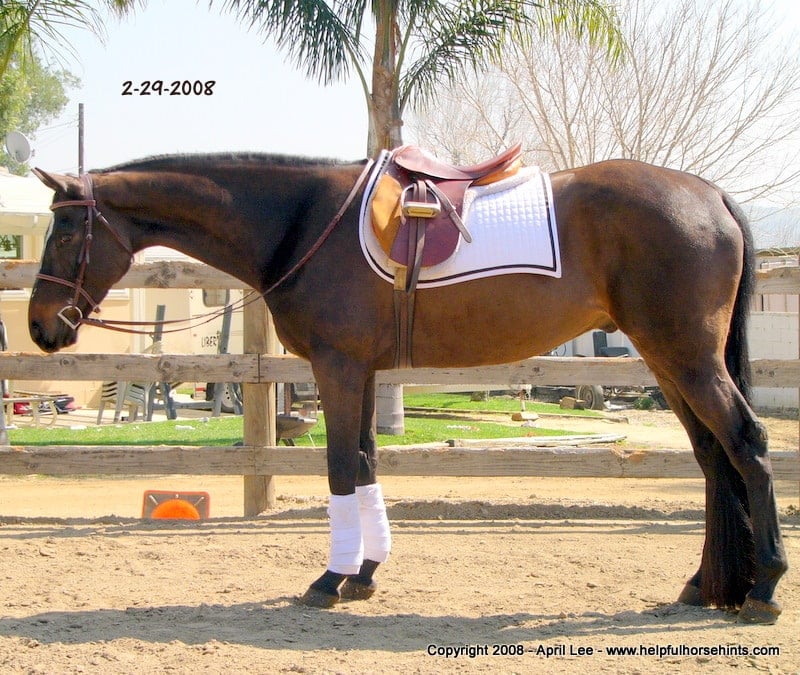 Day 71
(horse is wearing a black tail extension)