*This post may have affiliate links, which means I may receive commissions if you choose to purchase through links I provide (at no extra cost to you). As an Amazon Associate I earn from qualifying purchases. Please read my disclaimer for additional details.
When you own a donkey or burro, part of the fun is coming up with a name for your new companion. Whether you donkey is going to be a riding companion, a hiking pal or just a pasture pet, I've compiled a list of awesome donkey names to choose from.
I didn't have much to do with donkeys and burros until my work with the BLM led me to them. My life hasn't been the same since. There is such a different way about them compared to horses.
In fact, if you get the chance, I highly recommend you check out the book Flash the Homeless Donkey . It's the best book I know of that can really put into words the experience of working with donkeys to give them a second chance.
When I first started training BLM burros, in order to help them find adoptive homes, I really wanted to play on words with their names.
For a while, all of my donkey names sounded kind of the same. Here they are!
Top Donkey Names
Andreass
Asspen
Asstronaut
Atlass
Asstyn (Martyn)
Barnabass
Bedassled
Brutass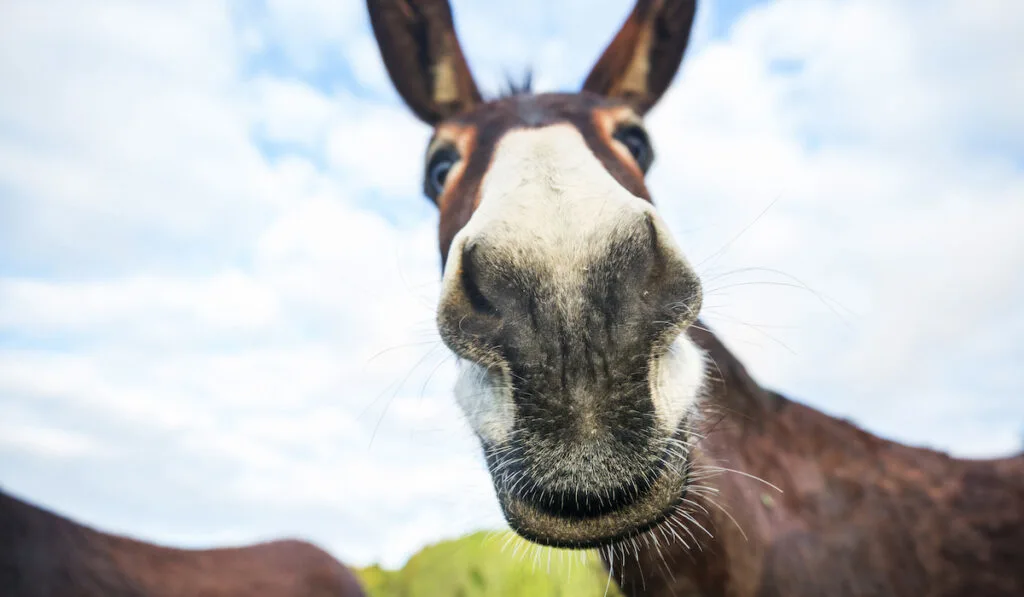 Cassanova
Cassper
Cassterly (like the rock)
Chasster
Christmass
Classy
Costass
Cutlass
Dalass
Dariass
Dorass
Dolorass
Douglass
Duchass
Duchass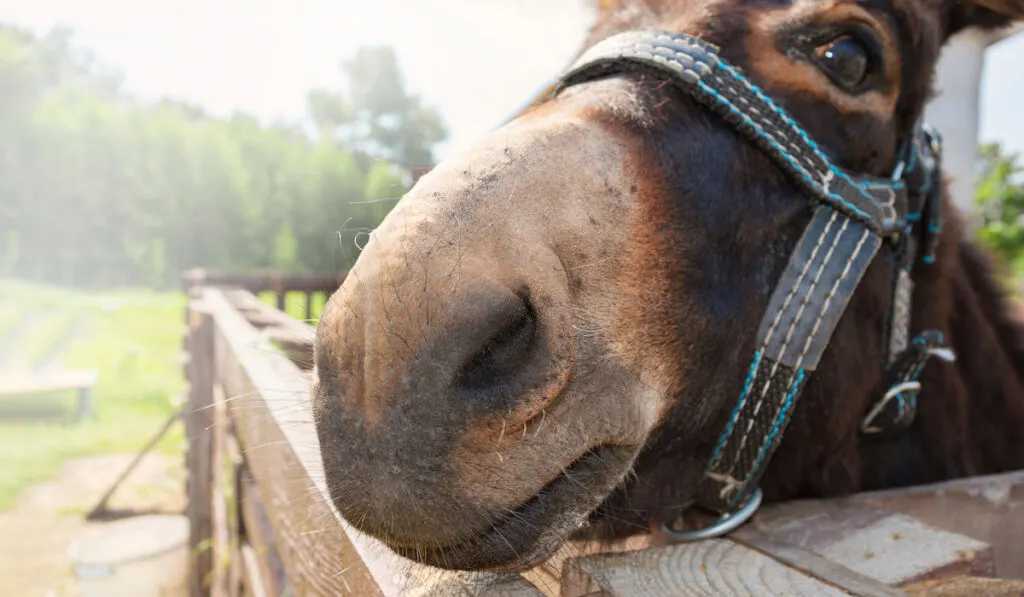 Jacqueline OnAssAss
Janass
Jassmine
Jassper
Jonass
Josiass
Juliass
Kassy
Lady Asster
Lassie
Lewass
Lucass
Marcass
Matthiass
Nellass (instead of Nellis)
Nicholass
Peachass
Phineass
Princass
Rassberry
San Dimass
Silass
Tassel
Texass
Thomass
Tobiass
Masster of Whispers
Donkey & Burro Pair Names
Sometimes you have two donkeys and you need a good name for a pair of donkeys. You could do famous pairs, rhymes, names, etc. The point is to have fun with it. Here are over 30 ideas to help you name your pair of donkeys or burros!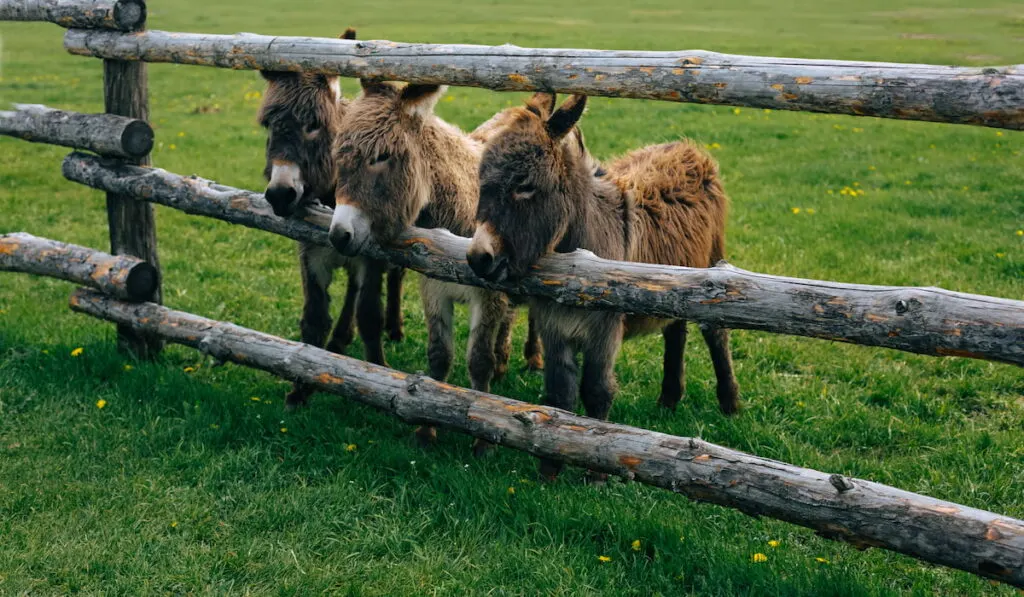 Asstyn Martyn
Brassy & Sassy
Brooks & Dun
Caramel & Mocha
Cassh & Carry
Charlene & Darlene
Cinder & Bella
Dorass & Explorer
Duke & Duchass
Earl & Grey
Eddie & Murphy
Fred & Asstaire
Gasston & Lefou
Hassle and Tassel
Janass & Joplin
Juliass & Cesear
Kassy & Klassy
Laverne and Shirley
Lewass & Clark
Mila & Kunass
Marcass & Aureliass
Neptune & Pluto
Oliver & Twist
Peachass & Cream
Phineass & Ferb
Princass & Jassmine
Ricky & Bobby
Thomas & Jefferson
Trudy & Rudy
Uno & Dos (& Tres)
Xerox & Copy
Yankee & Doodle
Zero & Hero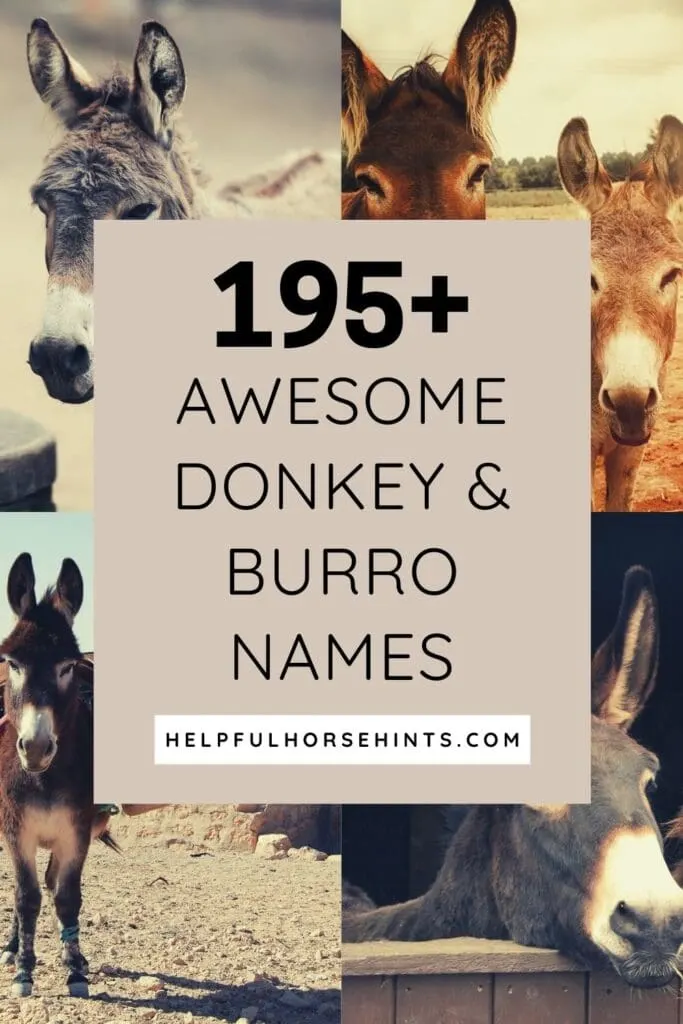 Fun or Funny Donkey and Burro Names
Some other donkey name ideas included:
Burrito
Churro (the burro)
Donkey (the name of the Donkey in Shrek)
Eeyore
Endurro (the Burro)
Honkey (the donkey)
Jenny
Wonky (the Donkey)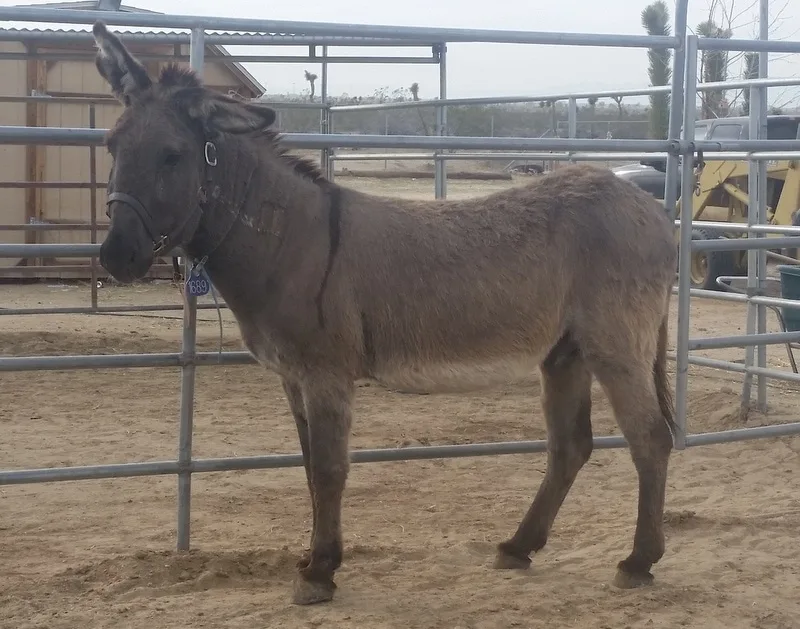 Mexican/Spanish Donkey and Burro Names
Burros are commonly thought of as a symbol of Mexico. Truth is, they are very useful around the world. The word "burro" means donkey in Spanish. It is only fitting that I give you some traditional Mexican names for your donkey as well.
Male Donkey & Burro Names
Acapulco (place)
Alberto
Alejandro
Amigo
Angel
Antonio
Arturo
Blanco (white)
Bruno
Burrito
Carlos
Colima (place)
Diablo (devil)
Diego
Domingo (Sunday)
Don Diego
Durango (place)
Esteban
Felipe
Francisco
Hector
Ignacio (Ignassio)
Jorge
Jose
Juan
Leonardo
Luis
Marcos
Mario
Mauricio
Mazatlan (place)
Miguel
Nacho
Nestor
Pablo
Pancho
Pedro
Rafael
Ricardo
Rodrigo
Santiago
Santino
Santo (saint)
Tabasco (place & sauce)
Taco
Tigre (tiger)
Toro (bull)
Vicente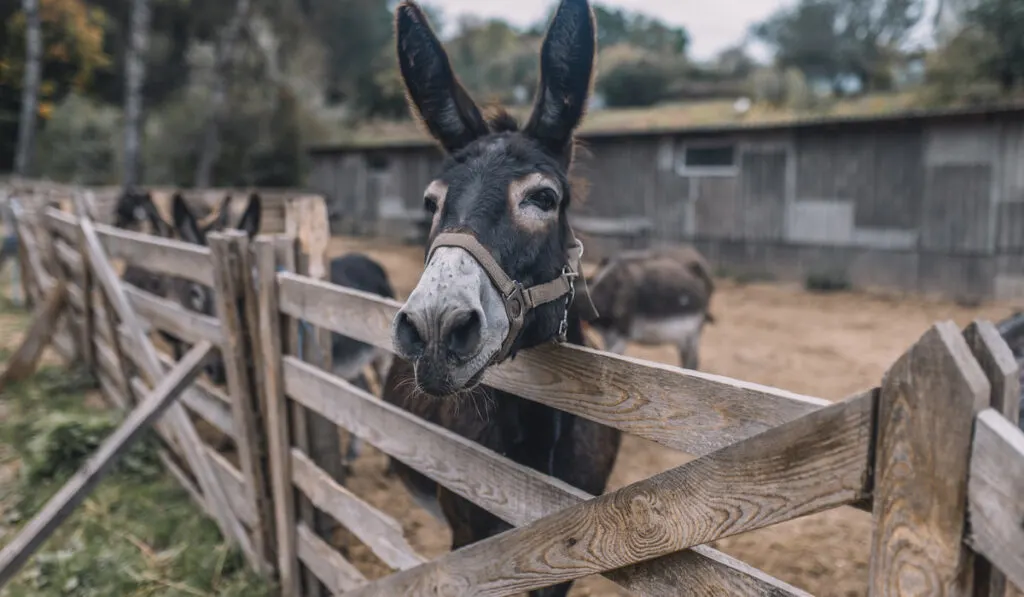 Female Donkey & Burro Names
Abril (April)
Adriana
Alejandra
Alessandra (Alassandra)
Alma (means soul)
Ana
Antonia
Bianca
Blanca (white)
Bonita
Camila
Candela
Carla
Catalina
Chalupa
Daniella
Diana
Empanada
Enchilada
Fernanda
Fiesta (party)
Gabriella
Gordita
Guadalupe
Hola (hello)
Isabel
Isabella
Josefina
Juana
Juliana
Julieta
Lucia
Luciana
Luna
Margarita
Maria
Mia
Miranda
Morena (means dark)
Natalia
Nicole
Paloma (means Dove)
Paola
Puebla (city)
Querida (dear)
Rocio
Sierra (mountains)
Sofia
Sol (sun)
Valentina
Victoria
Violeta
Zamora (place)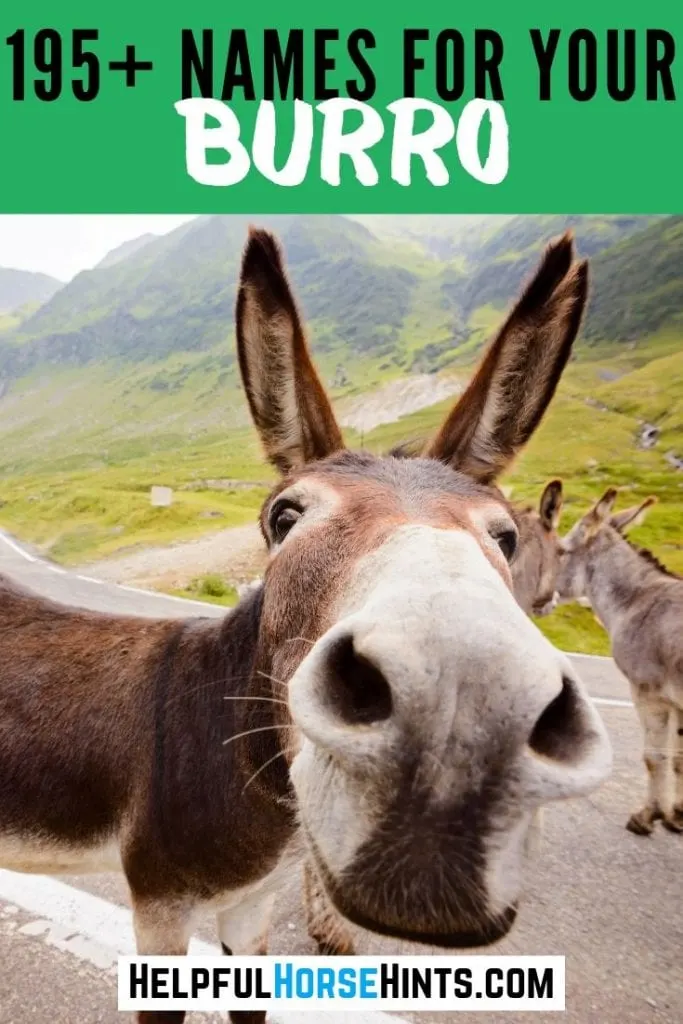 Donkey and Burro Names Starting with B
Since the terms "donkey" and "burro" can be used relatively interchangeably, here are some awesome donkey names that start with B.
Babs
Baby
Badger
Bailey
Baliass (like Balius which means strong and powerful)
Bandit
Banner
Barbie
Bandito
Bart
Bedassled
Bear
Beaver
Beauty
Bella
Betsy
Beyoncé
Bianca
Billy
Biscuit
Blizzard
Bollinger
Boots
Bourbon
Brandy
Breeze
Bridget
Brownie
Bruno
Brutass
Bubbles
Bucephalass
Buck
Budweiser
Buttercup
Donkey Names Starting with D
When it comes to naming a donkey, rhyming names can be very fun. Here are some of my favorite D names for your donkey.
D'Artagnan
Daenerys
Daffodil (Daffy)
Dahlia
Daisy
Dakota
Dalass
Dale
Damian
Dancer
Daniel
Daniella
Dapper
Dariass
Dawn
Dazzle
Denim
Deputy
Derringer
Devil
Diablo
Diamond
Diana
Dice
Dixie
Doc
Dolly
Domino
Dorass
Dotty
Double
Dream
Dragon
Duke
Dumplin
Dusty
Drogon
Dorito
Duncan
How to Pick the Perfect Donkey Name
If you are naming a BLM donkey or other wild caught burro, you could name it for the city or state it roamed wild in.
With the BLM, burros come from certain herd management areas (HMA's). So, if your donkey was gathered in the Cibola-Trigo HMA you could name her Nola (Nola from Cibola).
Maybe you have one of the donkeysthat roam San Bernardino. You could name your male burro, Nino (from San Barnardino).
The key is to find something interesting about your burro, his or her personality or the circumstances of how you acquired the burro and then use that to help you decide on a name.
I really hope this list helps get your creativity flowing!
Related Posts