*This post may have affiliate links, which means I may receive commissions if you choose to purchase through links I provide (at no extra cost to you). As an Amazon Associate I earn from qualifying purchases. Please read my disclaimer for additional details.
Are you thinking of raising horses? Your new horse farm would definitely need a great name.
There are so many ways to name your horse farm or ranch, but here are over 220 names ideas you can choose or get inspired from: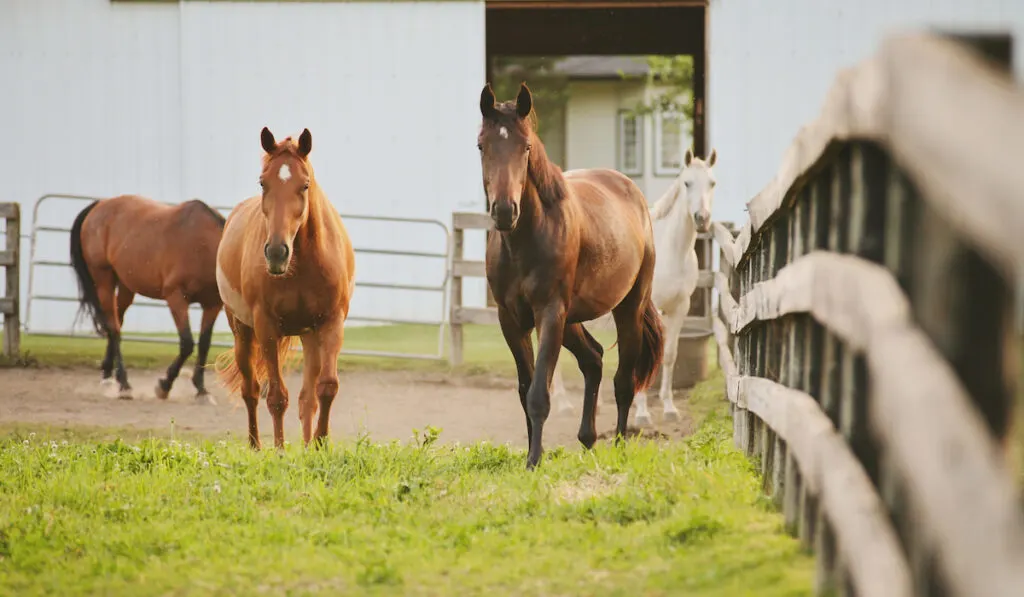 How to Choose a Name for Your Horse Farm
As you go through the process of naming your farm, there are several things you will need to keep in mind. First, your farm's name should be unique.
If there is another farm with the same name in your area, you will have to choose another name to avoid confusion.
A horse farm's name should be short and easy to remember. This will make it easier for people to refer to your farm.
Making up a name by yourself can be fun. You can use any word or combination of words to come up with a name. You can even use your name or the names of your family members or friends.
If you use a word that has a special meaning to you, you could even use it as your farm's name.
As you look through these ideas, remember that you can mix and match different words to come up with the name that is perfect for your stable!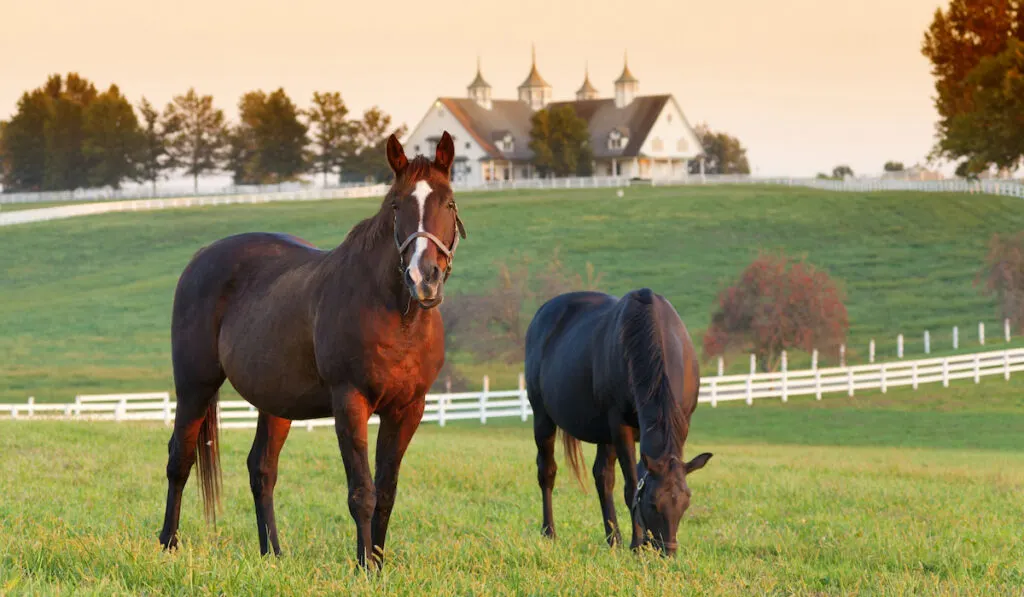 Awesome Horse Farm Names
Want very cool names for your horse farm? Here are great ideas:
Majestic Stallion
Wild Horses Ranch
Gallop Away
Green Forest Stables
High Meadows
Tranquility Ranch
Equestrian Dreams
Horse Paradise
Moonlit Ranch
The Old School Experience
Excellence Training Stables
Wood and Grass Stables
Elegance Horseback Riding
Horseback Riding Training Academy
Out for a Walk Equestrian Centre
VIP Jockey Club
Harmony Equestrian Centre and Care
Belle View Stables
The Old Oak Stables
The Wild Horse Sanctuary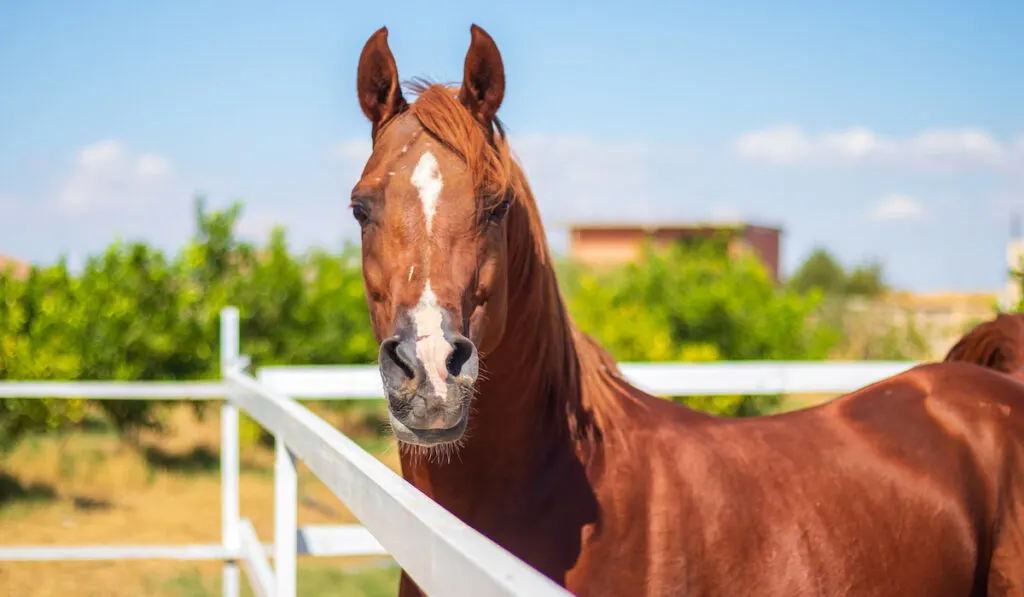 Great Names for Horse Boarding Businesses
Horse boarding is a great way to make money. The first step in getting started with a horse boarding business is to find a location. The more land you have, the more horses you can board.
The second step is to pick a name for your business. You'll want to make sure it fits all the things you offer to your client's.
If it's a horse boarding ranch, here are some names you can choose from:
Black Mesa Equine Services
Armstrong Equine Service
Chalk Hill Ranch
Candid Stable
Eagle Mountain Boarding Stable
Cloudbase Ranch
Flying Horse Stables
Fairy Tail Equestrian Center
Hangin Saddle Ranch
God's Ranch Horse Boarding
Horse Shift
Hillcrest Equestrian Center
Lil Bit North Ranch
Hounds to Horses Pet Boarding Services
Mane Event Equestrian Center
Loving Velvet Ranch
Paradise
Missing Link Ranch
Serenity Stables
Raven Ranch
Smoke Tree Stables
Skywings Horse Hotel
Sunset Equine Farms
Spur Stables
The Mossmerry Hut
Superstition Stables Horse Boarding
Vantage Point Farm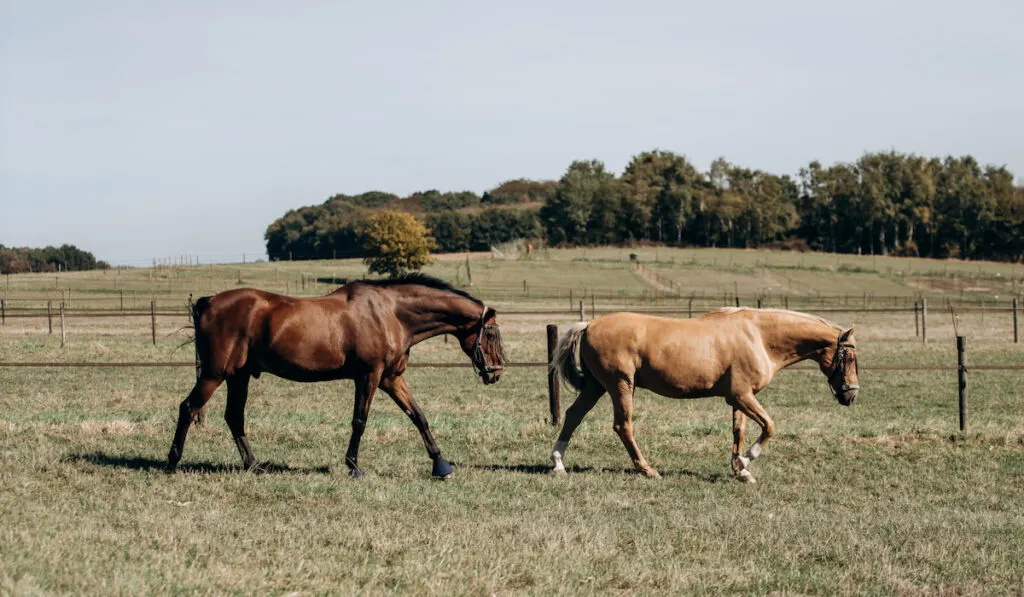 Farm Names Relating to Horses
The names below either have "horse" or a term related to horses in them:
The Golden Horse Ranch
Freckled Fanny Farm
Rocking Horse Farm
Stable View
New Heights
Dreamweaver
Broken Spur
Flying Hooves
White Horse Ranch
Hands High Ranch
Pegasus Ranch
Cantering Acres
Pony Pastures
Roan Range
Sweet Hay Stables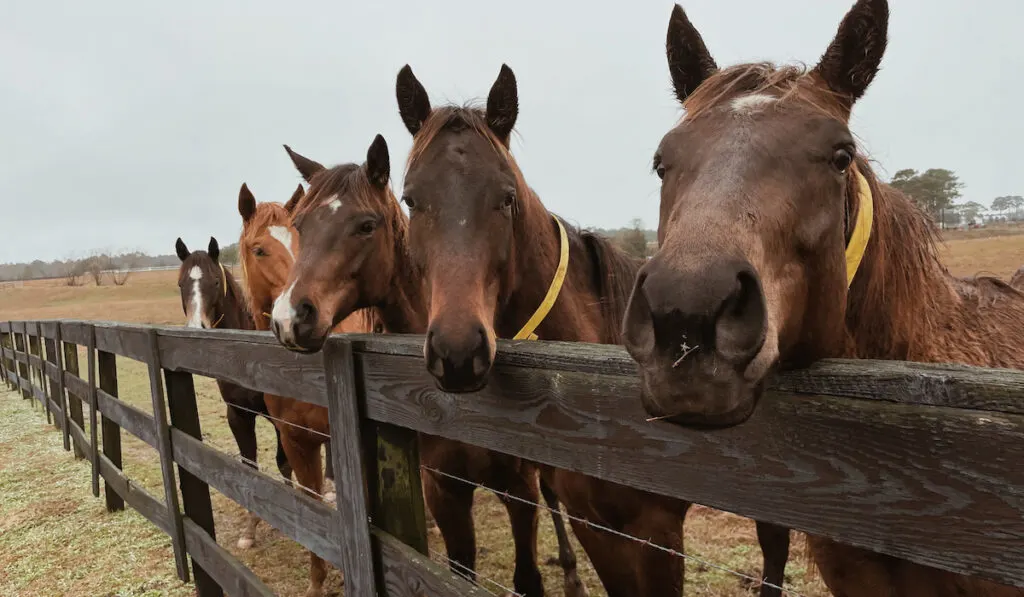 Cute Horse Farm Names
Are you a fan of cute names? Why not give your horse farm a cute name? Here's a few ideas:
Back Achers Farm (Back Acres Farm)
Done Roamin'
Almosta Ranch
El Ranch Costa Plente
Wits End Farm
Blazing Pitchforks
Pushin' Up Daisies
Seeds n' Weeds Farm
Not-so-Green Acres
The Rooster's Egg
Mud n' More Ranch
The Strange Grange
Workhard Orchard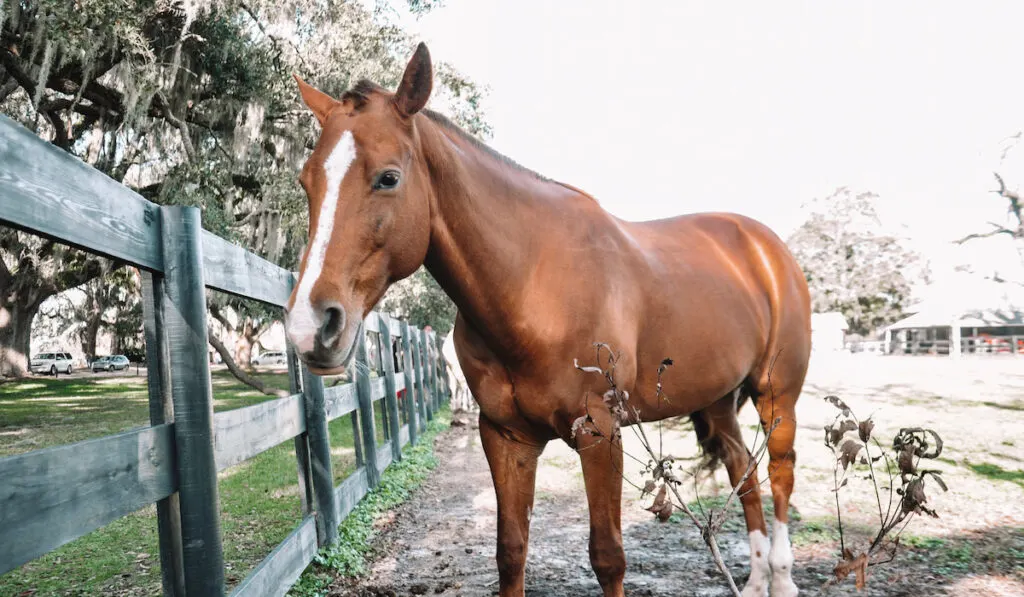 Catchy Names Horse Farms
If you want names that are easy to remember, here they are:
Bighorn Ranch
Cottonwood Stables
Broken Saddle Riding
Four Winds Ranch
Creek Hollow Ranch
Greatheart Stables
Gentleman's Acres
Lost Creek Ranch
Hope Equestrian Center
Quail Run Stables
Pretty Gallops Stable
Rockin Horse Ranch
Roadrunner Stables
Shooting Star Ranch
Rolling Hills Boarding Stables
Sun River Horse
Silver Quarter Acres
Urban Retreat Farm
Creative Names for Horse Boarding Businesses
Want names mixed with puns and creativity? Here you go:
Brave Junction
Cherry Creek Arena
Brown Gladiator Stable
Beartooth Ranch
Creekside Equestrian
Goldstar Farms
Dancing Bear Ranch
Heavenly Acres Ranch
Living Wells Farm
Four Peaks Farm
Horse Boarding Stables
Magic Moments Stable
Porter Mountain Stables
Knight Ranch
On A String Ranch
Rafter Horse Boarding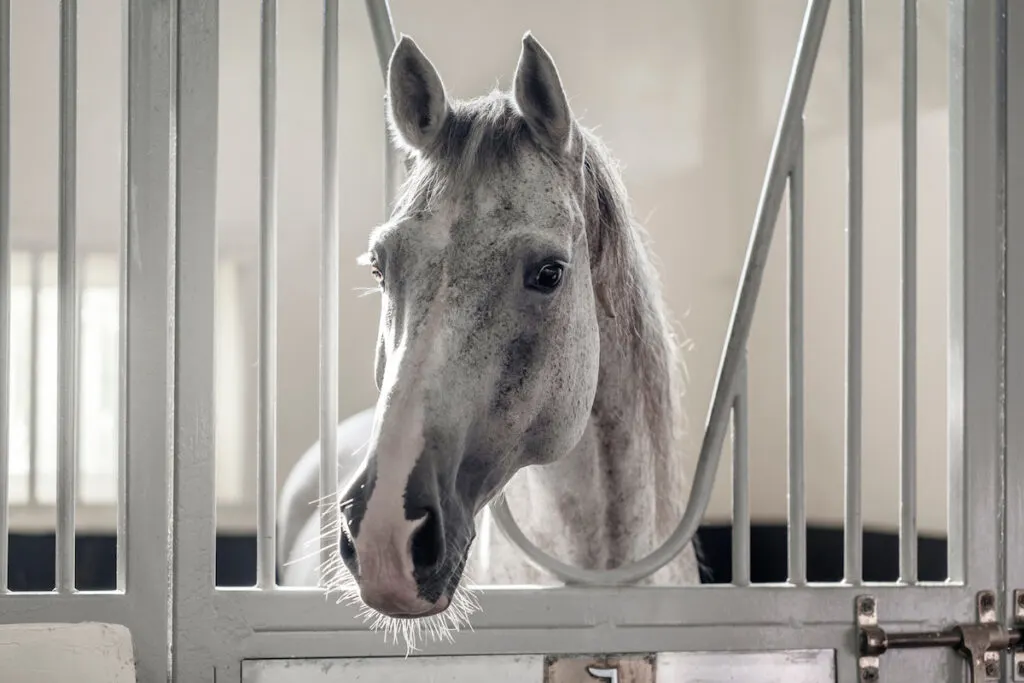 Cool Horse Stable Names Inspired By Nature
It is a great idea to name your horse farm after trees, flowers, and other stuff found in nature. Here's some ideas:
Hazelwood Grange
Bluestone Nursery
Maple Valley Farms
Rainbow Nursery
Red River Fields
Horseshoe Gardens
White Oak Estate
Rosewood Pastures
Little Grange
Little Acorn Meadow
Borealis Vineyard
Bumble Bee Lands
Cedar Tree Hollow
Oakdale Ranch
Elm Tree Farm
Sycamore Rise
Willow Way
The Cherry Orchard
Old Maple Way
Gingko Grove
Chestnut Copse
Rosewood Ramble
Eucalyptus Grange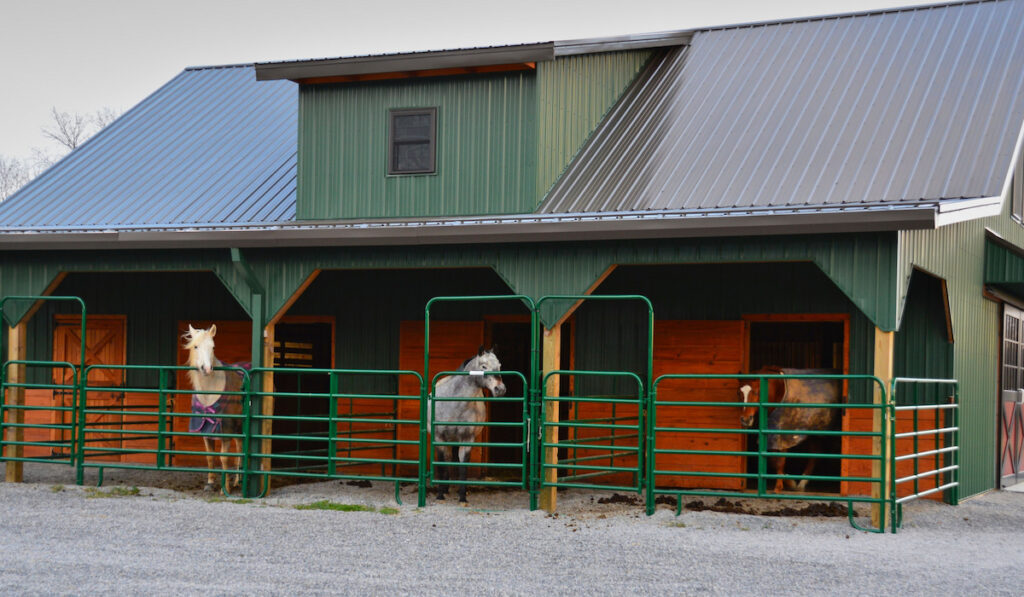 Classy Names for Horse Boarding Businesses
If you love class just like I do, you'd surely love these names:
Buckeye Equestrian Center
Crossroads Ranch
Butte Star Ranch
Equine International Stables
Dry Creek Ranch Horse Boarding
Foxcroft Farm
Flamboyant Ranch
Happy Strings
Golden Ranch
Horses Unlimited
Harmony Stables
Mountain Meadows Stables
Melody Trails
Nightingale Stables
Natural Horse Hotel
Peppertree Farms
Texas Tower Ranch
The Prime Estate Boarding
The Equine Motel
Wells Stable
Top Notch Farm
Yellowstone Stables
Willow Woods Ranch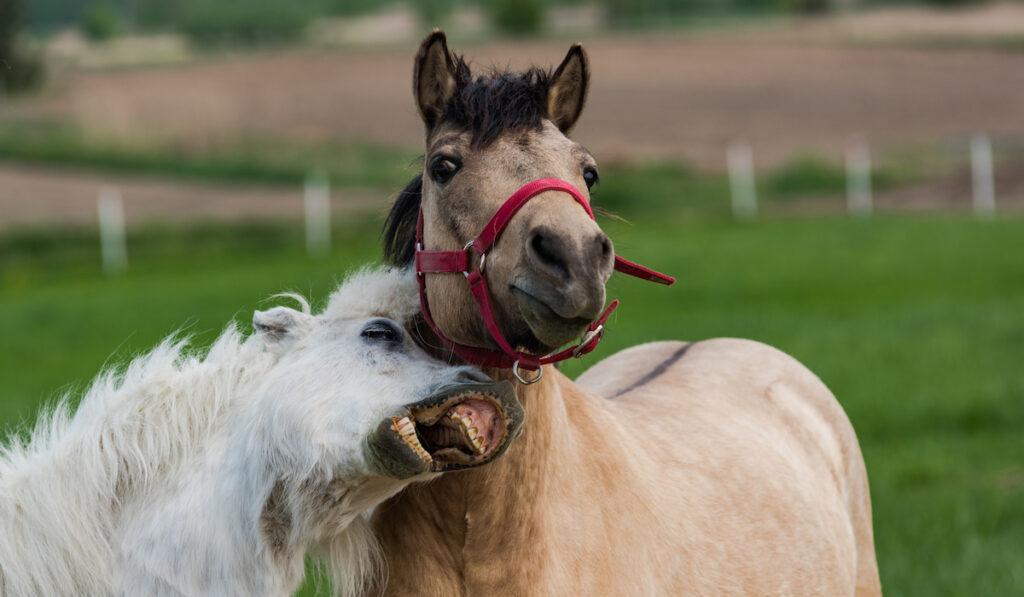 Funny Horse Farm Names
You can name your ranch with a little sense of humor. Here are some examples:
Back Achers Farm (Back Acres Farm)
Almosta Ranch
Done Roamin'
Wits End Farm
El Ranch Costa Plente
Blazing Pitchforks
Seeds n' Weeds Farm
Pushin' Up Daisies
The Rooster's Egg
Not-so-Green Acres
Mud n' More Ranch
Workhard Orchard
The Strange Grange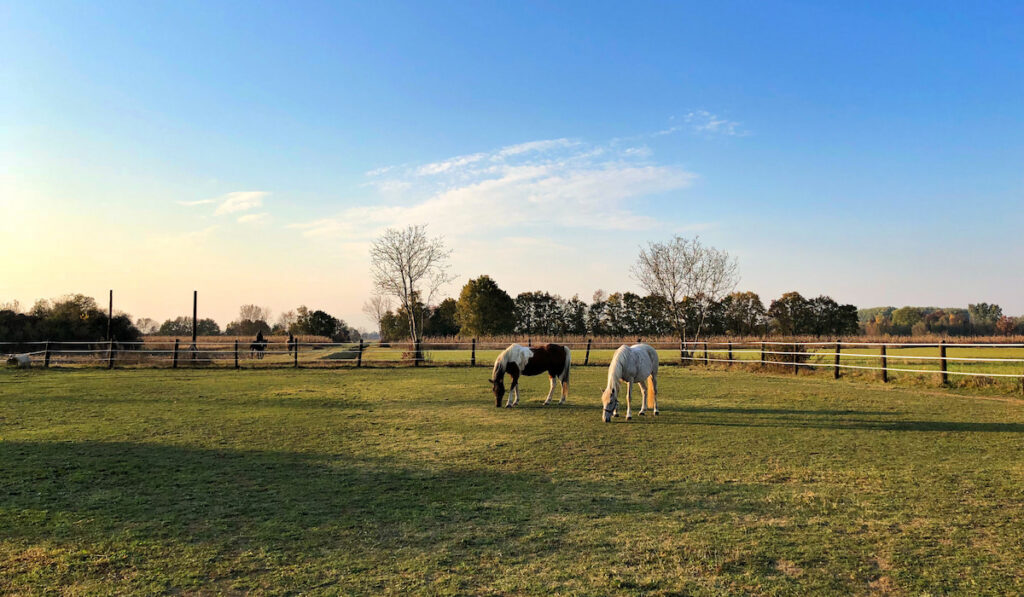 Horse Farm Names with "Ranch"
Some people can't do without the word "ranch" in the name of a horse farm. Are you one of them? Here are some great ideas:
The Parson Ranch
Bella Vista Ranch
Big Meadow Ranch
Sutter Creek Ranch
Dusty Bottoms Ranch
Wild Flower Ranch
Three Creeks Ranch
High Meadow Ranch
Gusty Goat Ranch
Middle Creek Ranch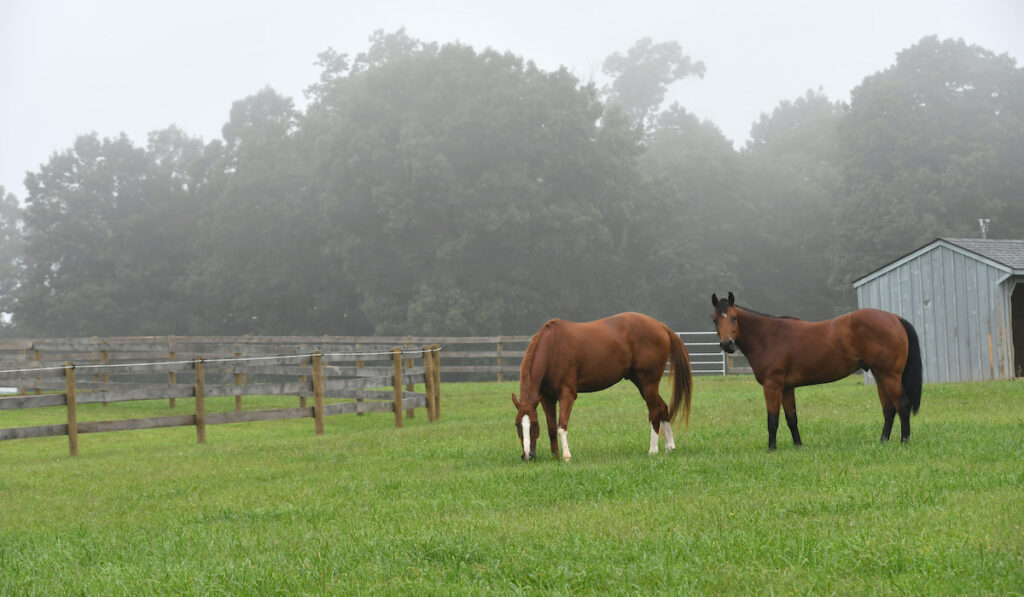 More Horse Farm Names
Want even more horse farm names? Here you go:
Harcourt Homestead
Long Ears Acres
Itty Bitty Nursery
Silver Fox Grove
Allen's Acres
Ivy Ridge
My Homestead
Mustang Ranch
Riverview Estate
Nettle Bank Farm
Rolling Hills Range
Robinwood Orchard
The Cherry Orchard
Talking Trees Vineyard
Arcadian Exotics
Ten-Gallon Ranch
Archipelago Farm
Arroyo's Rocky
Little Foot Grange
Spurs Horse Farm
Meadowland Nursery
Morning Glory Meadow
Belle Terre Farms
Baro Ranch and Equestrian Center
Cypress Trails Equestrian Center
Crown Breeze Sporthorses
Diamond C Ranch
Dandy Time Boarding Kennel
Fusion Stable
Escott Farms
Horse Mesa Ranch
Greenberg Stables
Juniper Hill Stable
Naming a horse farm is an important decision, and it's not a process you want to rush. When you name your horse farm, you want to choose a name that reflects your mission and personality as a horse breeder or stable owner.
We hope you liked these name ideas. Which will you choose?