*This post may have affiliate links, which means I may receive commissions if you choose to purchase through links I provide (at no extra cost to you). As an Amazon Associate I earn from qualifying purchases. Please read my disclaimer for additional details.
Horses are fantastic companions. They are fun to ride and to spend time with in the stables.
Nonetheless, you may find the idea of horse-owning monotonous if you're raising horses as a hobby and not a money-making venture.
Our detailed guide explores how you can make money with horses. We also list some challenges you might face with these business ventures.
11 Ways to Make Money With Horses
Here are eleven ways to make money with horses:
1. Lease Your Horse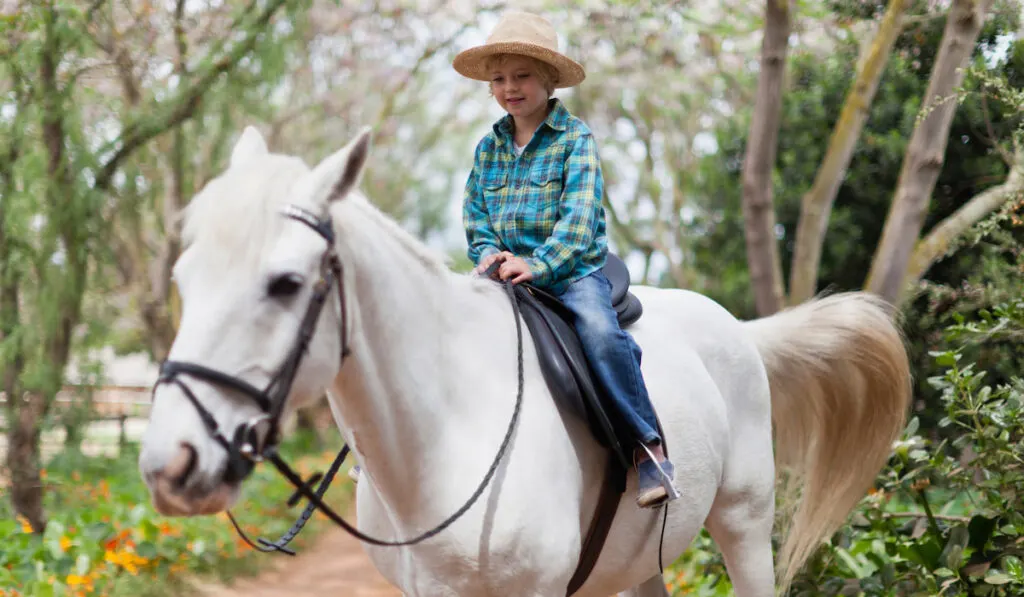 Horse learners are always looking for a place to practice and a horse to ride.
You can make money by leasing your horse to practicing riders for several hours.
Potential horse riders graduating from ponies may need a bigger horse to practice on, which is where you come in.
The two good things about this venture are that you get to reduce the costs involved in maintaining your horse, and your horse gets enough exercise daily rather than staying idle.
Check out the leasing agreements in your state and the equine guidelines to avoid violating the law.
You may also need to have the leaser sign a hold harmless agreement that prevents them from suing you if they get injured.
You'll need to lease the horse to someone who can ride as well as or better than you. Failure to do so can make your horse lose conditioning and training.
2. Provide Horse Riding Lessons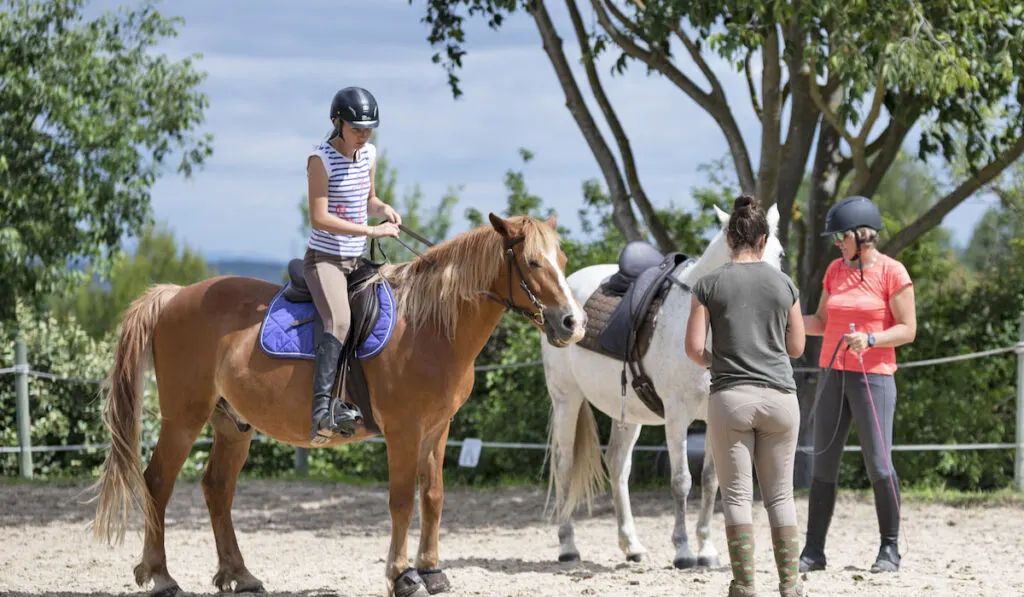 You could also make money by offering horse riding lessons to amateur riders.
Riding lessons are an excellent way to spend time with your horses, ensure they get enough exercise, and make money on the side.
New riders looking for a way to practice will love working with an experienced rider in a friendly environment.
By providing a positive and homely atmosphere, your clients will refer their friends and family to your stable. That can provide a viable source of income over time.
When starting, communicate to newbies about the requirements they need to meet and how to handle the horses.
Quote your charges beforehand. Make the course affordable to attract clients, and you can raise it once your business picks up.
Use word of mouth to spread the news around your locality.
This business is inexpensive, as you already have the horse and the space to teach potential riders.
On the downside, you may find the income inconsistent, as it depends on self-advertising to get clients.
3. Provide Horse Boarding Services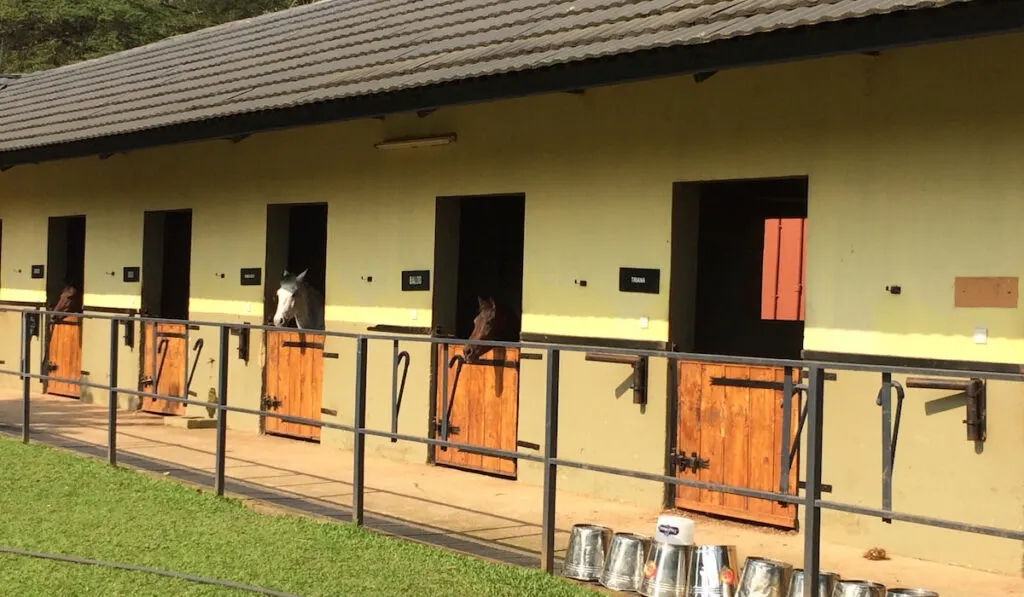 Another way to make money with your horses is to offer boarding services to other horse owners.
This venture is excellent if you have ample space in your stable to house extra horses.
Come up with a monthly fee that either includes grooming and blanketing or one that is free of these extra services. Ask around to know what other stables charge for the same service.
Horse owners will need to sign a boarding agreement. The agreement should include vaccination requirements, teeth floating, and deworming.
It's also critical to have the horse owners sign a hold harmless agreement. That protects you in case the horse is injured during riding or handling.
As business owners, you should sign up for homeowner's insurance that includes control, care, and custody of the boarded horses.
While boarding can be a lucrative venture with proper planning, it also presents some disadvantages:
You'll have more work to handle and may need to employ a farm hand to help you with the horses. In case of any horse injuries, you'll need to tend to them before calling the owner.
You may also find the business limiting if you're the only one running it. It will be challenging to leave your home for vacations unless you have someone to care for the horses during this time.
4. Offer Grooming Services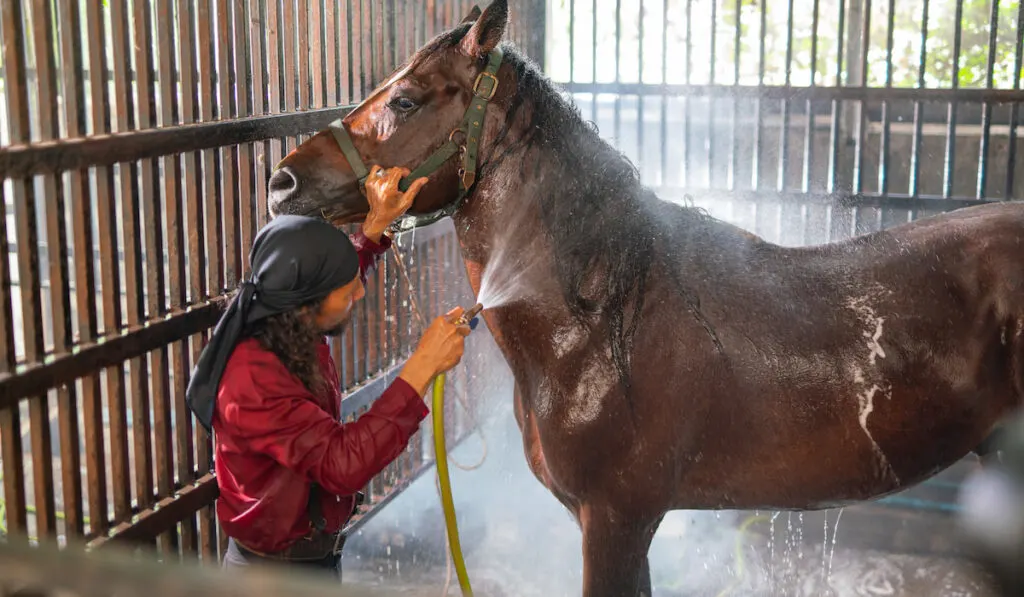 Most horse owners who attend horse shows and competitions don't have time to cater to their horse's grooming needs.
They may need someone to braid their horse's mane and tail, clean their hooves, and take care of other needs like body clipping.
You can take advantage of this and offer grooming services to horse owners.
The only requirements are to learn different braiding techniques and have body clipping skills.
You can charge a monthly fee for repeat clients or have a one-time fee for horses participating in competitions.
On the downside, you may find this business time-consuming, as you must allocate time to handle each horse. Additionally, the profit margins won't be as high when starting.
5. Start a Tack Cleaning Business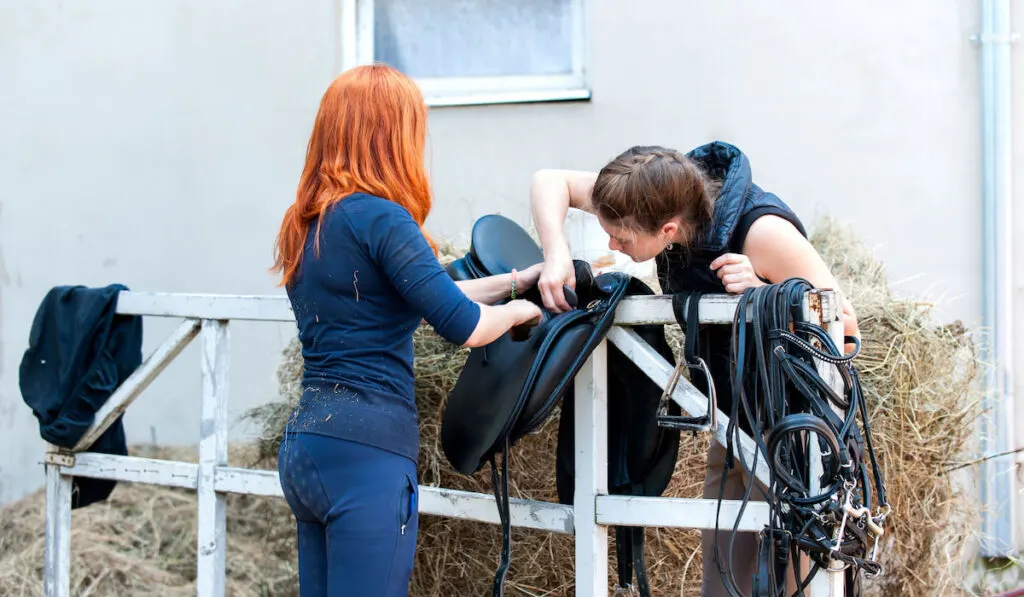 Horses use saddles, bridles, girths, breastplates, and more.
This horse equipment requires regular cleaning, especially if the horses participate in dressage, showing, and competitions.
If you have experience cleaning these items for your horses, you can offer tack cleaning services to other horse owners.
You can easily make extra bucks with the right cleaning products and skills.
Charge a fee for every item you clean. Alternatively, you can charge a fee for deep cleaning all horse equipment.
6. Start an Equestrian YouTube Channel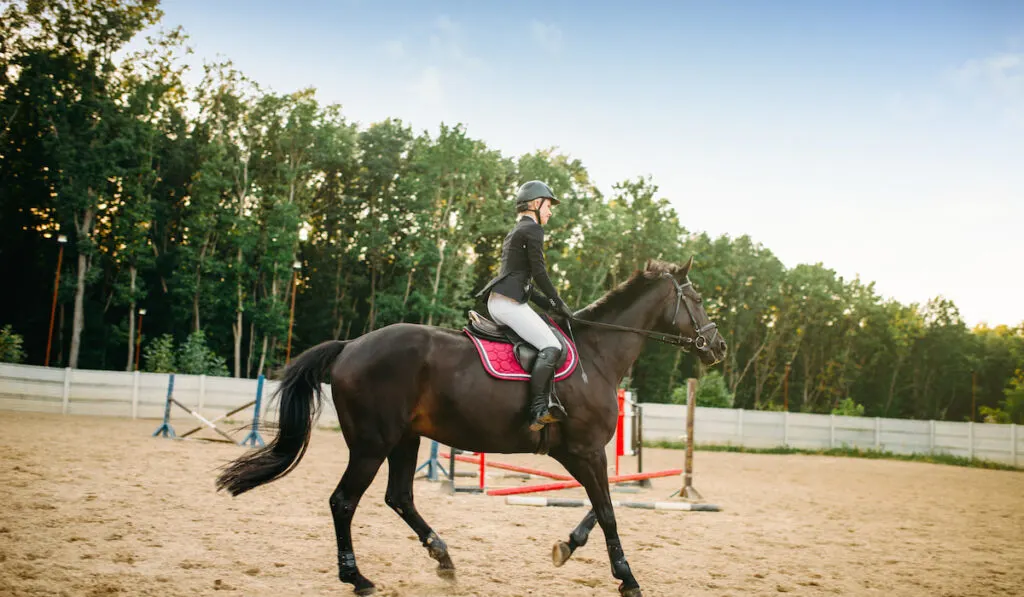 Horse owners and riders are always looking for information on how to handle horses, ride, or feed them.
You can start a YouTube channel offering some valuable horse tips and information.
A good example is Esme Higgs, one of the biggest horse YouTubers, with over 100 million channel views.
Starting out, you may not have enough viewership that converts to money.
However, more people will learn about your channel with consistency and persistence, and you can easily turn this into profit through brand sponsorships or affiliate marketing.
7. Convert Your Horse Photography Skills into Money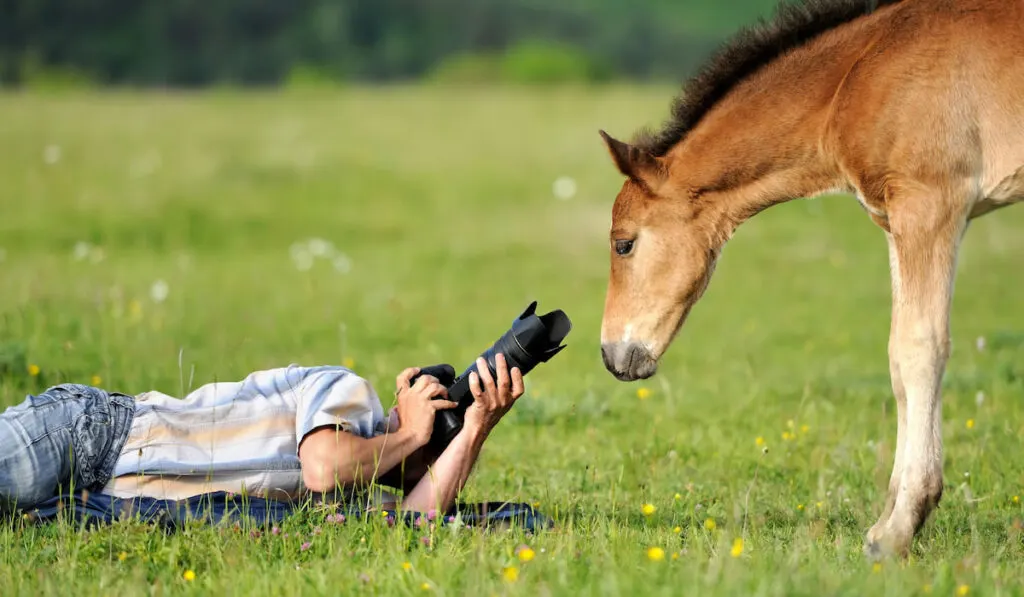 Equine photography is gaining popularity fast; if you love taking photos of your horse, you may want to get into this business.
Start by creating your gallery of horse photos on a website to present to potential clients.
These photos can be conformation (body shape) photos, portraits, and more. Self-promotion is one of the best ways to get the word out about your business.
Post promotional posts on social media platforms.
Give free images to local tack shops and horse magazines to let more people know about you.
Attend different horse events and let the grounds owners know about the service. They can help promote your services to horse owners.
You can make money by taking horse photos in shows and competitions with enough practice and photography skills.
8. Make Passive Income With Affiliate Marketing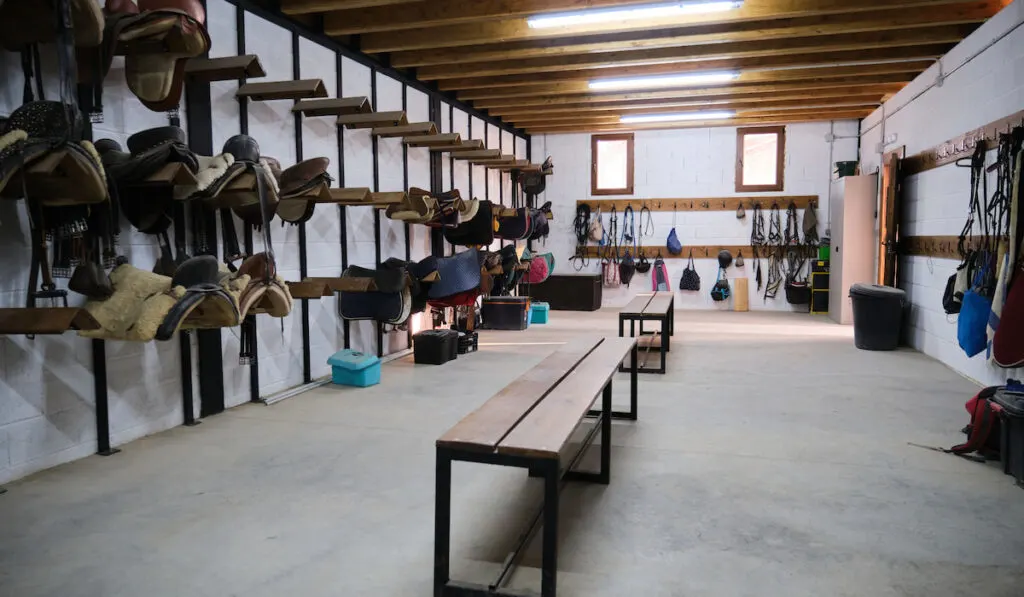 As a horse owner who's mastered your craft over the years, you can easily convert this into money by joining horse-related affiliate marketing.
Sign up for an affiliate program that deals with horse equipment, feeds, and other materials. These programs pay commissions on sold products.
You'll have to post products on a website or start a YouTube channel and recommend certain products to your viewers.
Once they click on a given link and purchase the item, you'll get a commission from the sale. The venture allows you to make money without exerting too much effort.
9. Rent Out Your Arena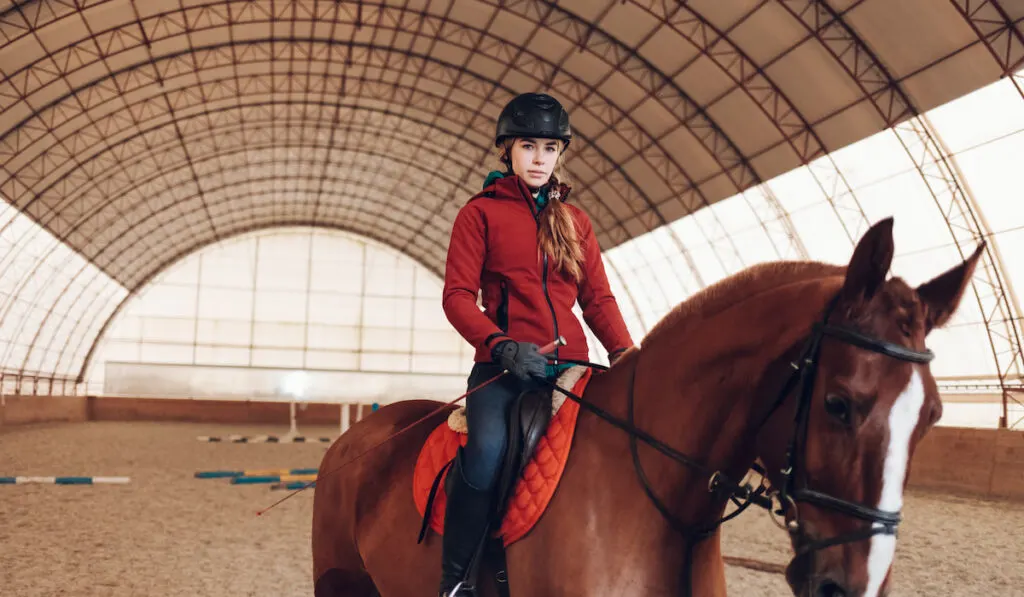 Although some people own horses and have stables to house them, many don't have enough space that they can use to exercise their horses.
Other people may also prefer to exercise their horses in a different environment. You can rent out your arena for a given amount.
You can charge per hour for horse owners who prefer to come a few days a week. You can charge a percentage of trainers' training fee when working with trainers.
10. Stable Care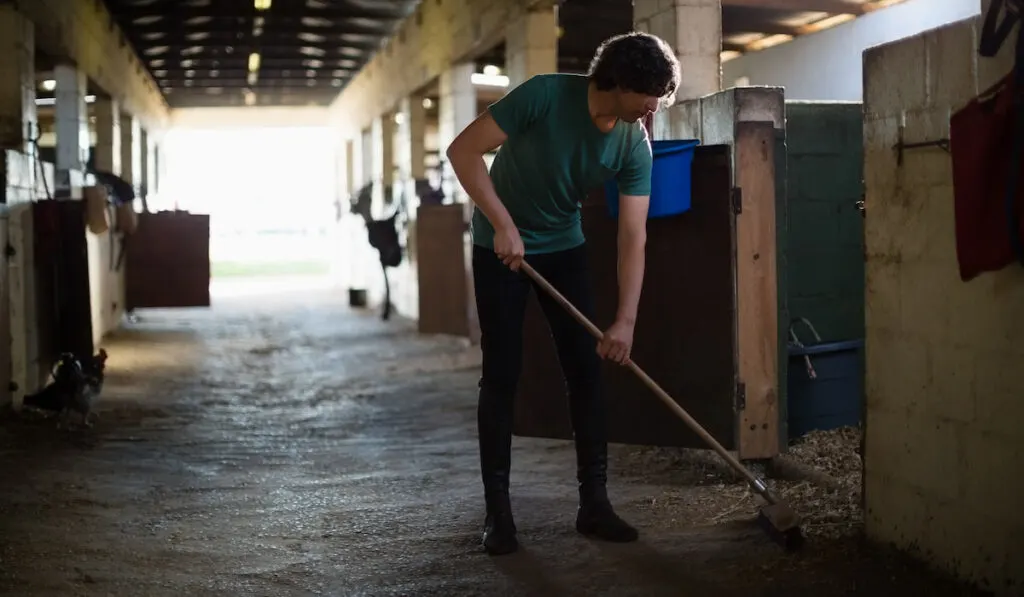 The stable and its surroundings accumulate dust over time. Manure accumulates over time and needs to be removed.
As a horse owner, you can start a business if you have experience with manure removal.
Additionally, some people are looking for organic fertilizer, and you can sell it to them to make money.
11. Pasture Care
Pasture grass also needs to be cut and weeds plucked out. You can make money by providing pasture care to other horse owners.
You'll require equipment like a lawnmower and weed eater. It's easier to find clients looking for pasture care, and you can save overhead costs if you own the equipment.
The only challenge is you'll have to figure out how to transport the machinery required.
Final Thoughts
With the above ideas, you can easily make money with your horse. Find a venture that fits your daily schedule and one that you're comfortable with and have experience in.
Resources