*This post may have affiliate links, which means I may receive commissions if you choose to purchase through links I provide (at no extra cost to you). As an Amazon Associate I earn from qualifying purchases. Please read my disclaimer for additional details.
Colleges and universities contribute significantly to career molding.
If you love and want to build a career in the equine industry, you need a well-equipped college with riding programs and equine facilities.
These colleges offer equine science and management and other horse management programs.
Choosing a college that meets your career preferences and financial needs can be tedious. You should check out the facilities available, requirements, and duration before applying.
To simplify your search, this post outlines the nine best equestrian colleges in the U.S., their requirements, and their tuition fees.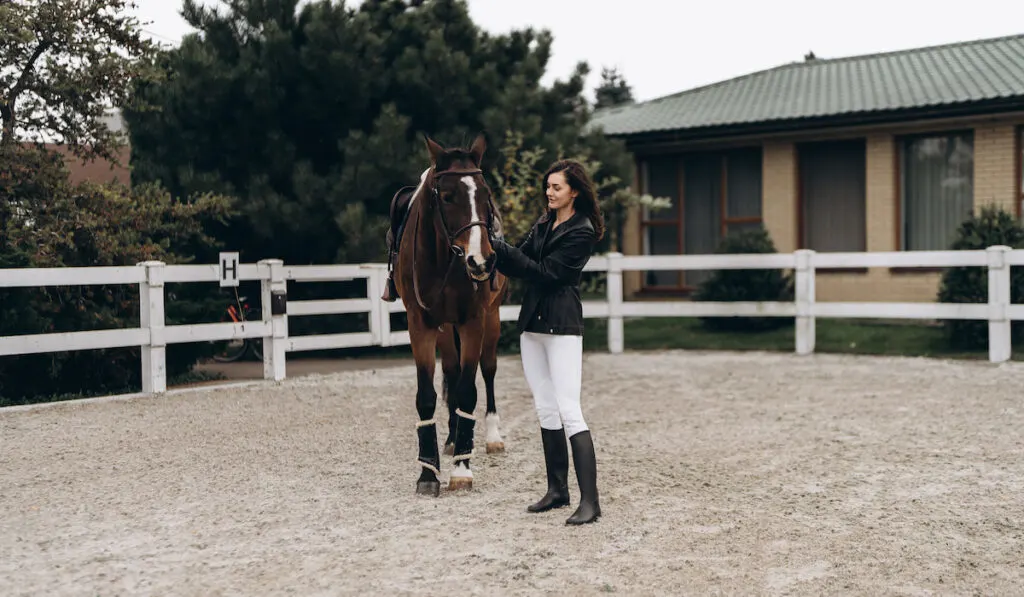 Best Equestrian Colleges in the U.S.
The following top colleges offer equestrian programs with modern facilities and expose students to inter-college riding programs.
Others allow you to attend local and national riding shows.
The learning duration for an undergraduate degree is four years in most of these colleges.
1. William Woods University
William Woods University is in Missouri and has offered equestrian programs to students since 1924.
You must have passed high school with a 2.5 GPA on a 4.0 scale. In addition, you must have scored 19 or more on the ACT or a minimum of 980 on the SAT.
The equestrian programs available include equine administration, equine general studies, and equestrian science.
With its modern equestrian complex, the college offers four traditional horse riding disciplines.
Besides the top-notch facilities for optimal learning and training, you access the following:
Membership to five equestrian organizations depending on your program choice
Attendance and participation in local, national, and international horse shows
Regular seminars where facilitators are top industry professionals
Local, national, and international field trips to gain hands-on experience
The average tuition fee per academic year is $25,000.
2. University of Kentucky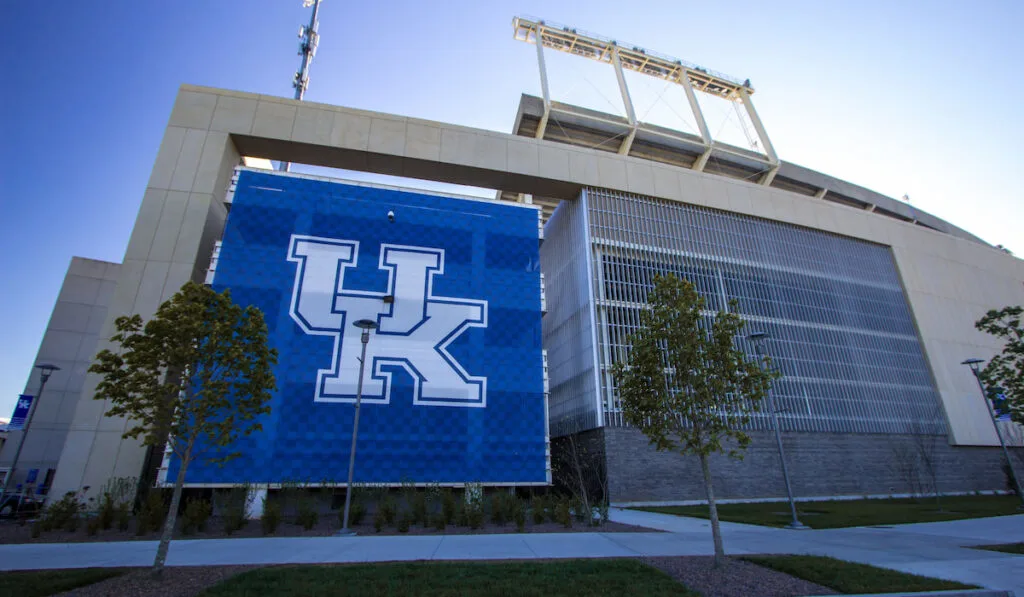 Commonly known as UK, this college is in Kentucky. The institution offers agricultural, food, and environmental courses.
In the equestrian program, the college seeks to discover and share new knowledge on the health and management of horses.
The admission requirements include high school transcripts with a total score of 24 credits or more and a $50 application fee for U.S. citizens.
The international applicants' fee is $60. In addition, you should have undertaken at least one computer literacy course.
Kentucky university offers the following equestrian courses:
Equine Science
Equine Management and Industry
Communications and Leadership
When you secure admission to UK, you access a variety of career openings, especially in horse health.
The tuition fee for the equestrian program is $28,813 per year for undergraduates. New students can enroll in the college from December to February.
The tuition fee for the post-graduate program is slightly higher.
3. Auburn University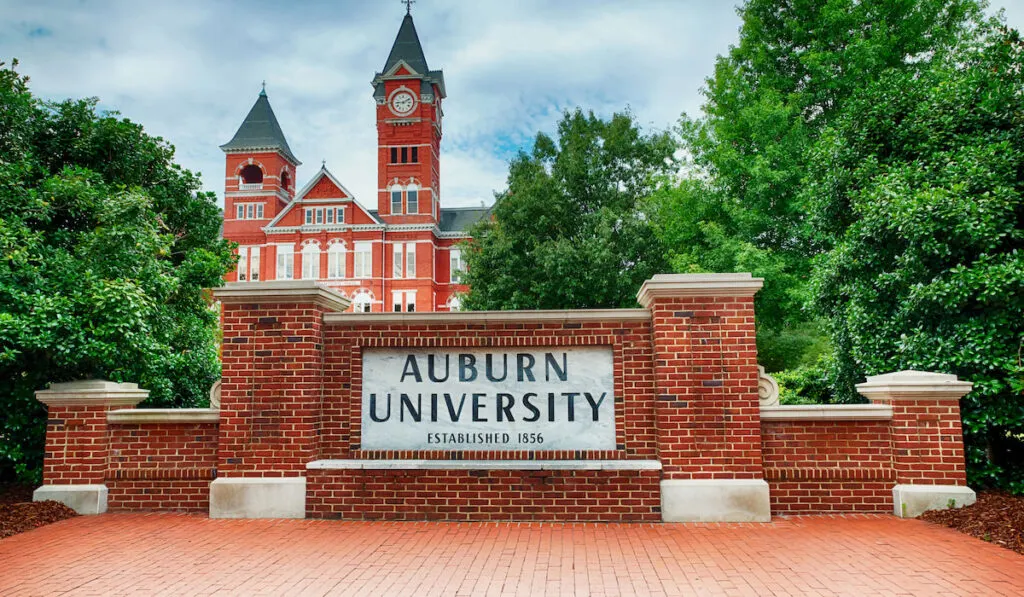 Auburn is an agricultural college in Alabama.
Here, students learn practical skills for a successful career in the equine industry. If you are taking a course in animal science, you can major in equine science.
The admission requirements include:
A $50 application fee ($60 for international applicants)
A 3.8-4.3 GPA score
A minimum score of 23 on the ACT or an 1120 score on the SAT for Alabama residents
A minimum score of 26 on the ACT for non-Alabama residents or 1210 on the SAT
The college offers equestrian courses such as equine nutrition, equine production and management, and forage production and utilization.
The tuition fee for undergraduate programs is $27,254 for U.S. citizens and $50,026 for international students.
4. University of Findlay
The University of Findlay is in Ohio and offers equestrian programs, including horse riding, English equestrian management, and Western equestrian studies.
You need a GPA of 2.5 at minimum. In addition, you must have scored 20 or more on the composite ACT and 950 on the composite SAT.
International students should submit a TOEFL score of 61 and above or an IELTS with a 6.0+ score.
The tuition fee per semester varies. In the spring and fall semesters, you pay $19,088, while the summer semester costs $11,467.
You can also apply for student financial aid to help with the amount payable per semester.
5. Murray State University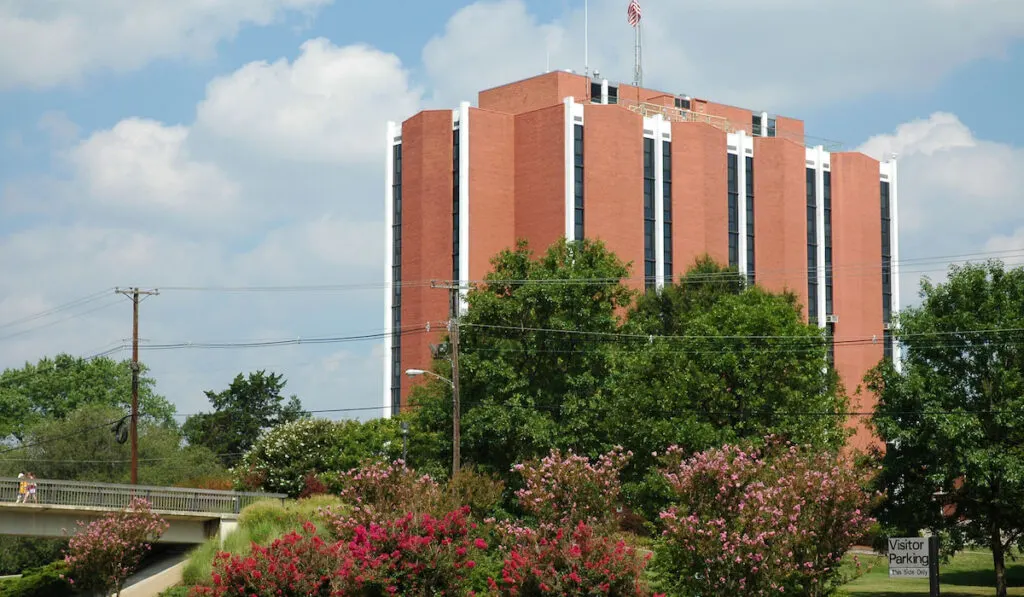 Located in Kentucky, Murray State University offers equestrian programs in its modern equine facility.
The admission requirements for a degree in any equine discipline include a high school GPA of 2.75 and above for the undergraduate program.
Once you enroll, you can take the following courses:
Chiropractic Specialty
Healthcare and Business Management
Nutrition
Exercise and Physiology
Reproduction
The tuition fee depends on the number of study hours.
They charge a flat rate for students taking 12–15 hours and an additional fee per hour of extra time.
The flat rate for 12–15 hours of tuition per semester is $4,716, while online students pay $75 per hour.
6. Stephens College
Stephens College is in Columbia, Missouri, and is a private women's college.
Individualized learning with extensive riding sessions helps you gain skills to compete favorably in the job market.
You can join the college as a transfer or first-year student.
If you have earned more than 10 credits after high school, you qualify as a "transfer" student application, while applicants with less than 10 credits after high school qualify as first-year students.
You should upload your high school transcripts to the college admission page on the college website.
Stephens University offers you the following equestrian disciplines:
Equestrian science
Equestrian business
Riding classes in saddle seat, hunter, dressage, western, and driving disciplines.
You also get a chance to participate in community horse shows.
7. Colorado State University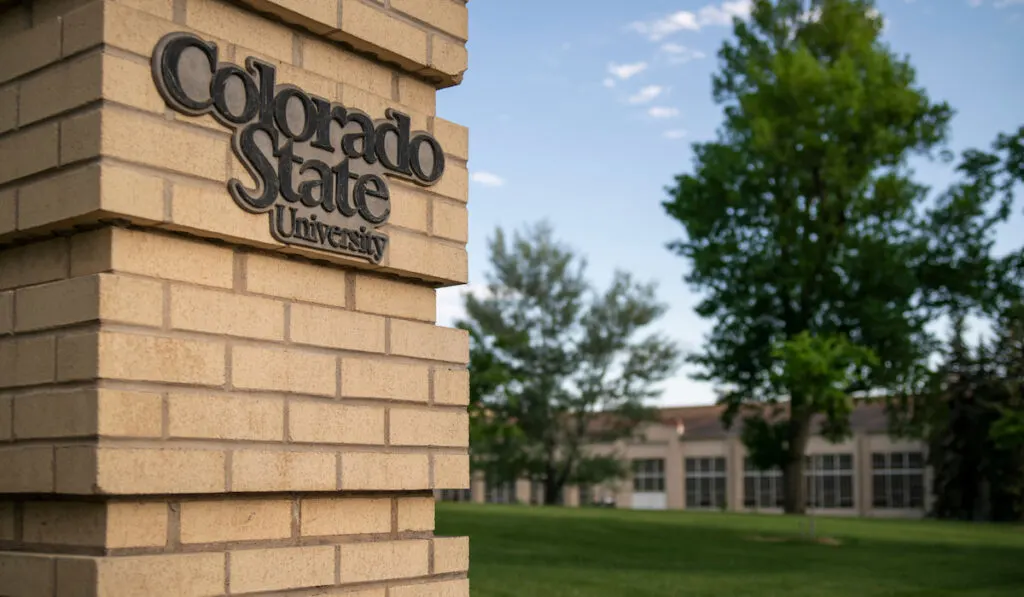 Colorado State University is situated in Fort Collins and offers its students many programs, including equestrian science.
The current capacity for the equestrian program is about 400 and comprises local and international students.
The entry requirements for equine science are:
High school transcripts with a 3.3-4.0 GPA
23-29 ACT score
1130-1310 SAT score
The college also admits transferring students with a 2.0 cumulative GPA for all college work.
Once you secure admission to Colorado State University, you can study equine physiology or production systems and management.
The equestrian facility, which sits on 80 acres of land, comprises indoor and outdoor arenas, stalls, and pens.
The modern facility fosters hands-on learning and creativity among students as they collaborate in solving problems in the horse industry.
Tuition is $6,335 for in-state students and $18,811 for out-of-state students pursuing an undergraduate degree.
8. Texas A&M University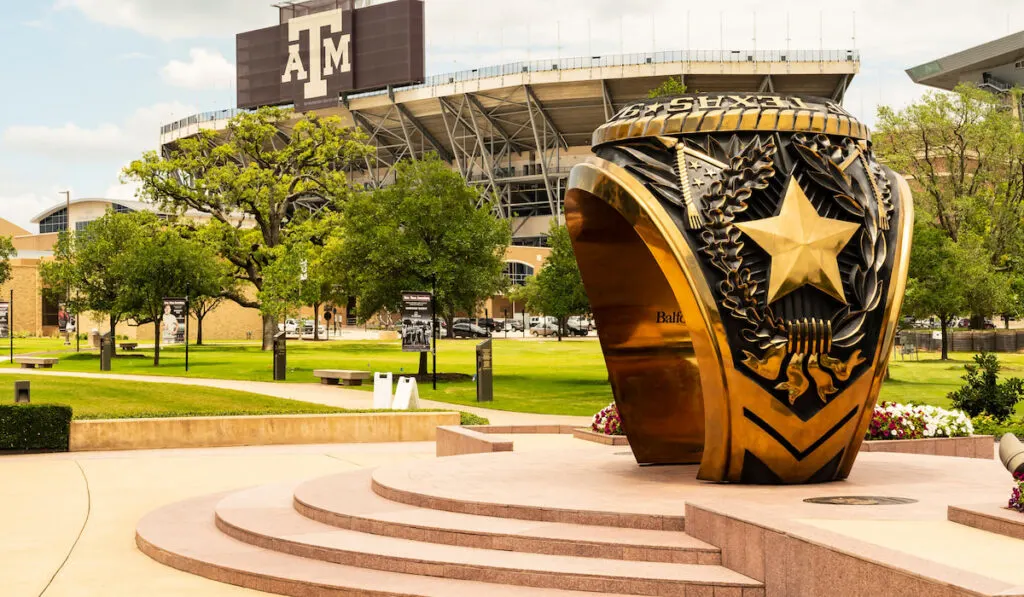 Texas A&M University is in College Station, Texas. It has an equestrian science facility sitting on an expansive 65-acre plot of Texas countryside.
After successful enrollment, you can explore the following courses:
Equine care
Equine management
Evaluation
Behavior and nutrition
The top-notch facilities and practical learning sessions encourage collaboration among students.
In addition, you are free to join clubs and riding teams, horse judging teams, polo and rodeo clubs, and take part in local and national riding shows.
The tuition fee for local students is $30,024, while international students pay $58,550 per year.
9. University of Louisville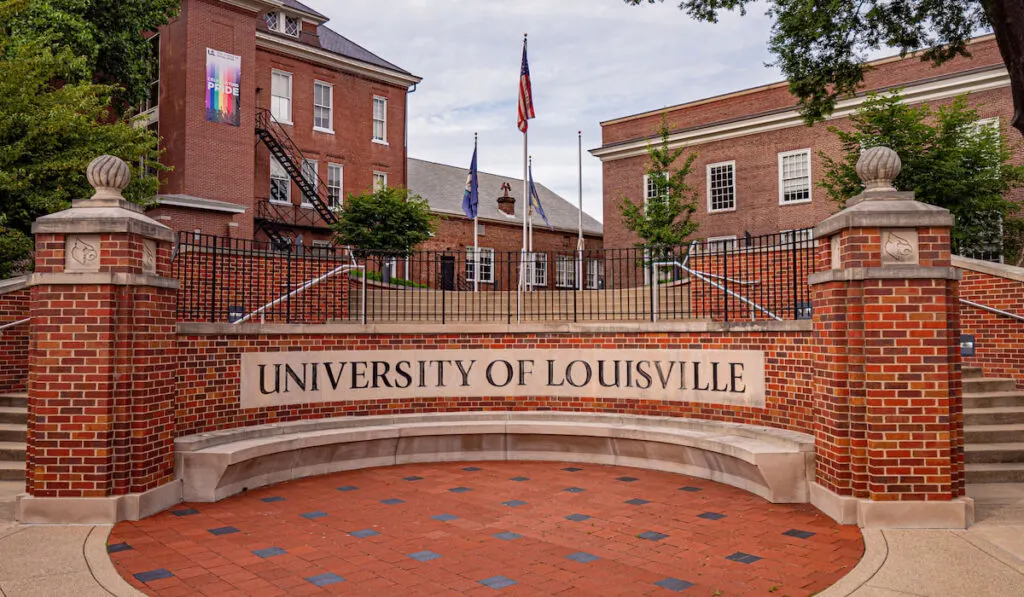 Situated in Kentucky, the University of Louisville offers business degrees to undergraduates and professionals in the equestrian field.
The college specializes in equine business courses in which you learn equestrian disciplines with a minor in equine business.
This college has a learning facility equipped with fields and stalls, and a research center to enhance hands-on learning. This knowledge opens a wide range of career openings for its graduates.
After enrollment, you get a chance to:
Take a business core with specialized equine business
Interact and learn from professionals in the horse business industry
Acquire skills in horse racing operations, communication, and leadership
To qualify for admission as an undergraduate, you must have at least a 2.75 GPA, an ACT score of 21, and an SAT score of 1,060.
A $25 non-refundable application fee applies for all undergraduate equine courses.
The university offers clubs and teams where you interact with colleagues in your field and take part in local, national, and international shows and races.
The undergraduate tuition fee for in-state students is $12,324, while international students pay $28,670 per year.
Key Takeaway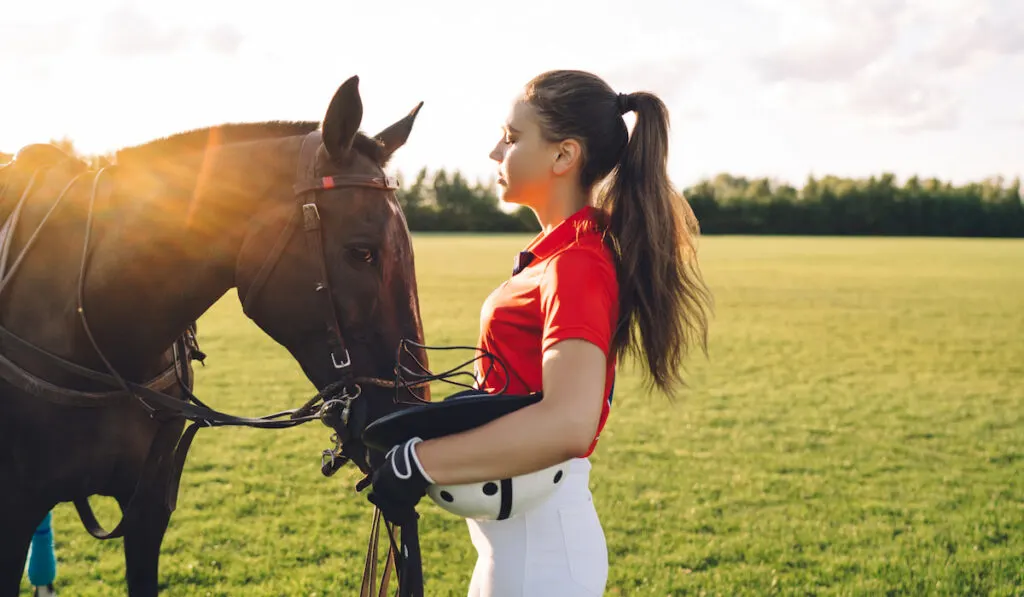 These universities' equestrian programs offer graduates a wide range of job openings in the horse and business industry.
Before selecting your ideal college, analyze the entry requirements, available facilities, and cost.
Note that besides tuition fees, you have to meet other expenses such as accommodation and books.
Therefore, take time and choose an institution that meets your financial ability without compromising quality.
Resources