When most people think of Quarter Horses they usually aren't thinking about whether or not the horse is mostly Thoroughbred. A Quarter Horse should be a Quarter Horse right? That is true but, even purebred Quarter Horses can be mostly thoroughbred. This is due in part to the Appendix section of the Quarter Horse registry.
What is an appendix quarter horse? When a registered Quarter Horse is crossed with a registered Thoroughbred horse, the resulting foal is considered an Appendix Quarter Horse.
This is because the foal receives "Appendix" registration. An Appendix Quarter Horse can only be bred to a regular registry Quarter Horse. If a horse with appendix papers is bred to a Thoroughbred, the resulting foal is ineligible for registration.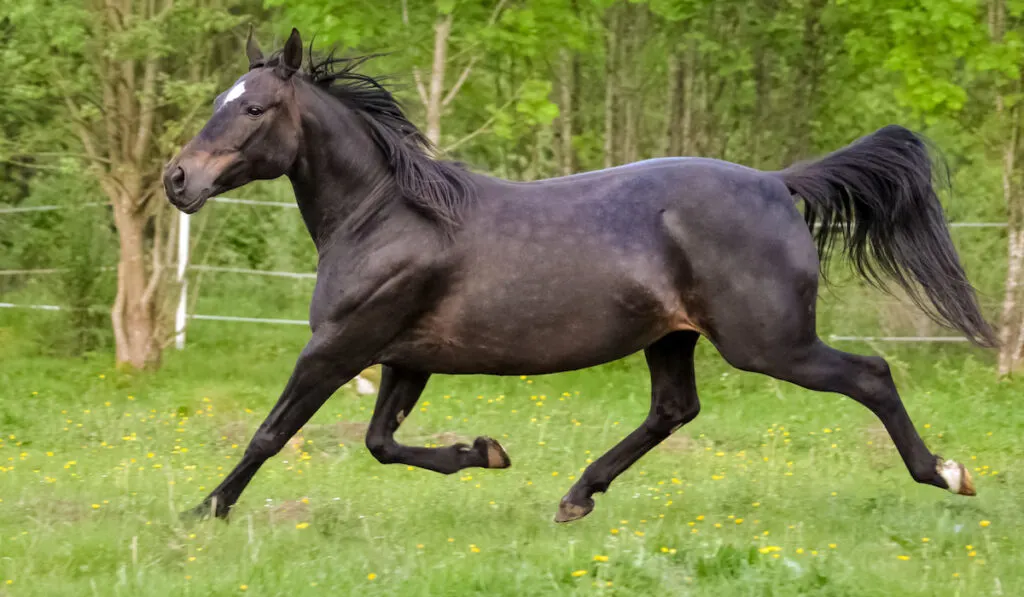 Now that you know a little bit about what an Appendix Quarter Horse is, let's take a look at some fun facts.
1. Appendix Horses Have Been Around Since 1949
According to the AQHA, the first Appendix horses were registered in 1949 when the American Quarter Racing and National Quarter Horse Breeders associations merged. All of the horses were registered as Appendix and then horses were inspected for permanent numbers. At this time the appendix registry technically included "purebred" quarter horses. Though, since the registry was still newly being formed, the term "purebred" could still be used loosely.
Starting in 1962, the Appendix registry was changed to include only foals resulting from mixing a purebred Thoroughbred with a Quarter Horse. It has been that way ever since. (source)
2. Appendix Horses Are Very Versatile
One of the hallmark categories of appendix quarter horses is their versatility. With the proper training they can excel in any discipline. This includes, to name a few:
Halter
Western Pleasure
Hunter Under Saddle
Racing
Barrel Racing
Team Penning
Team Sorting
Jumping
3. Appendix Horses Come In Every Color
Thoroughbreds are much more limited in color than quarter horses. Even so, the appendix quarter horse can be any color a regular quarter horse can. This is because they are at least half quarter horse. Although colors like bay, chestnut, gray and black are more common, dilute colors like palomino, dun and grulla are possible.
4. Appendix Horses Can Become "Regular" Quarter Horses
AQHA Rules say that any Appendix registered horse that earns 10 points in competition (a ROM), is eligible for full papers. That means that they have competed with other quarter horses, and won. Their Appendix papers are turned in and they receive regular papers. (source)
They can show in racing, performance or halter to earn their Register of Merit award. Once that happens they must meet a few additional requirements to be moved into the regular registry. Appendix horses can be advanced as long as:
They are not parrot mouthed.
They are not cryptorchid
Their white markings are not excessive
They are HYPP N/N
If all of those conditions are met, the owner can pay a small fee and the horse then becomes a regular quarter horse and is no longer in the Appendix registry.
5. Some Quarter Horses Are Mostly Thoroughbred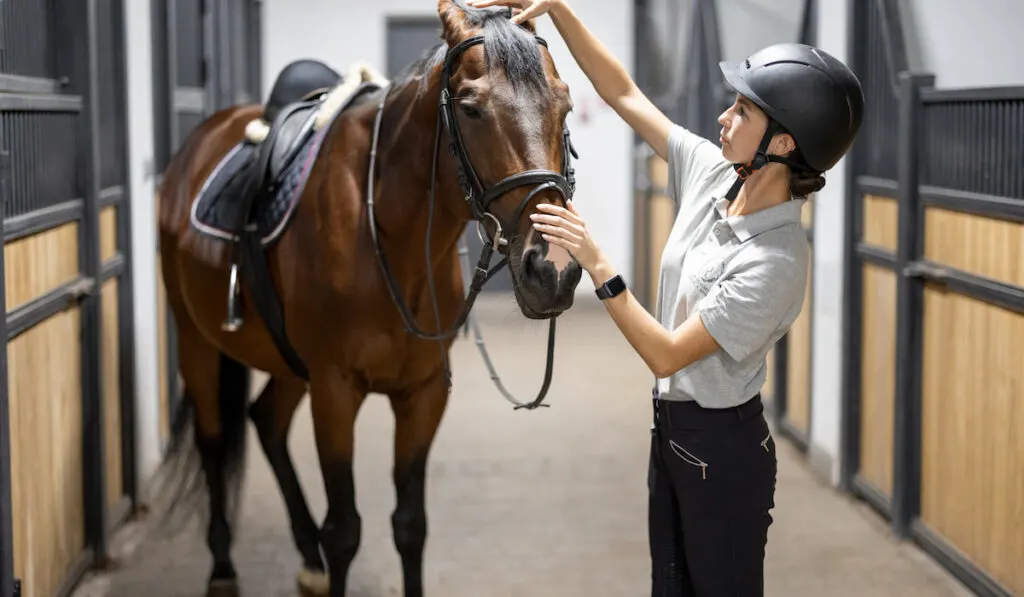 I know, that sounds confusing! Let's follow the offspring of the World Champion stallion, Artful Move.
Artful Move was sired by Wind Chime, a Quarter Horse Stallion, but his dam was the Thoroughbred mare, Buzz Fly. That made him 50% thoroughbred, 50% quarter horse.
Artful Move received his ROM (and then some!) and was promoted to the regular registry. He was bred to many mares, one of them was the thoroughbred mare, Elaine Myrna. She produced the stallion, Indian Artifacts, registered as a quarter horse but 75% thoroughbred.
Indian Artifacts would have initially been registered appendix but he ALSO obtained an ROM (and multiple other championships). Because he received his regular registry papers, he was eligible to be bred to thoroughbred mares. And that he did, the resulting foals are 87.5% Thoroughbred and only 12.5% Quarter Horse blood.
This can continue for many generations as long as each resulting foal receives a ROM and qualifies for advancement into the regular registry.
6. Some Appendix Horses Are Mostly Thoroughbred
If you purchase an Appendix quarter horse, that doesn't necessarily mean the horse is half thoroughbred and half quarter horses. The actual percentage of each breed depends on the parents pedigree. It sounds confusing at first so let me explain.
Just as with the example above, where I showed how a Quarter Horse can actually be mostly thoroughbred, an opposing example can show how an Appendix horse can be mostly Quarter Horse.
Let's say a Quarter Horse is bred to a Thoroughbred and the resulting foal is registered Appendix. If that horse does NOT earn their ROM, they can still produce registered babies. They just have to be bred to a regular registry quarter horse.
So we might start off with a horse that is 50% Thoroughbred and 50% Quarter Horse. If she is bred to a 100% foundation quarter horse (no thoroughbred), the resulting foal has 75% Quarter Horse blood but is still registered as Appendix.
Once again, if that foal does not receive his/her ROM, they can be bred but must be bred to a regular registry Quarter Horse. If bred, again, to a foundation Quarter Horse, the foal is now 87.5% Quarter Horse.
This could continue for generations if none of the foals earn points to move to the regular registry. You could, then, have an Appendix registered horse that is over 90% Quarter Horse.
7. Appendix Horses Can Be Super Tall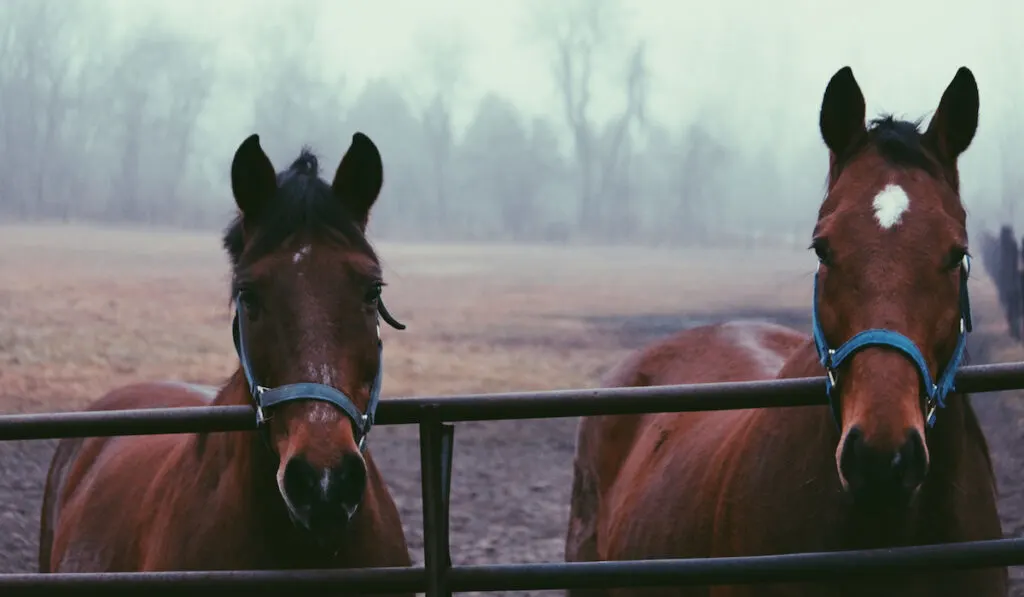 While 16 hands isn't uncommon, and 17 hands not exactly unheard of in the Quarter Horse breed, some horses can be even taller. At 50% Quarter Horse, 50% Thoroughbred, the Quarter Horse stallion, The Game Changer, is reported to be 18 hands tall. If you check out the horse height chart on the measuring height post, you'll see that means he stands 6 foot tall at the withers. Now that is one tall horse!
8. Appendix Horses Can Be Short
One of the misconceptions about Appendix horses is that they are all tall because they are part thoroughbred. While some Appendix horses are VERY tall, even reaching heights greater than 17 hands, but they can also be short. It wouldn't be far fetched to see an Appendix horse that is 14.2 hands or even shorter.
9. Appendix Horses Can Produce Registered Warmbloods
You are probably thinking that is crazy talk. While a Quarter Horse is definitely a "warm blood" horse, the warmblood registries are too exclusive to allow a Quarter Horse in their registry. This actually isn't the case. The American Warmblood Registry (AWR) has approved Quarter Horse stallions for breeding. Indian Artifacts, the stallion used in the example above, was approved as a stallion for this registry.
On the list of currently approved stallions you'll find the Quarter Horse stallion, My Rugged Destiny, a son of Rugged Lark. Rugged Lark was 1/2 Thoroughbred which makes Rugged Destiny 1/4 Thoroughbred. Though both horses are registered in the regular Quarter Horse registry because Rugged Lark was a show champion and was able to advance to regular registration.
People Also Ask
What are Appendix horses good for? Appendix horses excel in many disciplines including racing, hunter under saddle, jumping, team penning and barrel racing.
Can a Quarter Horse Beat a Thoroughbred? When talking about racing, it is possible for a Quarter Horse to beat a thoroughbred. In fact, on some race tracks, Quarter Horse's and thoroughbreds race together.
Related Posts