Whether you just bought a mare or need a name for a brand new filly that was just born, I've compiled some of the best mare names into one convenient list for you.
There are so many things to consider when naming a female horse but, first and foremost, a horse barn name can help get you started in the right direction. Maybe this list can help you get started with some great ideas!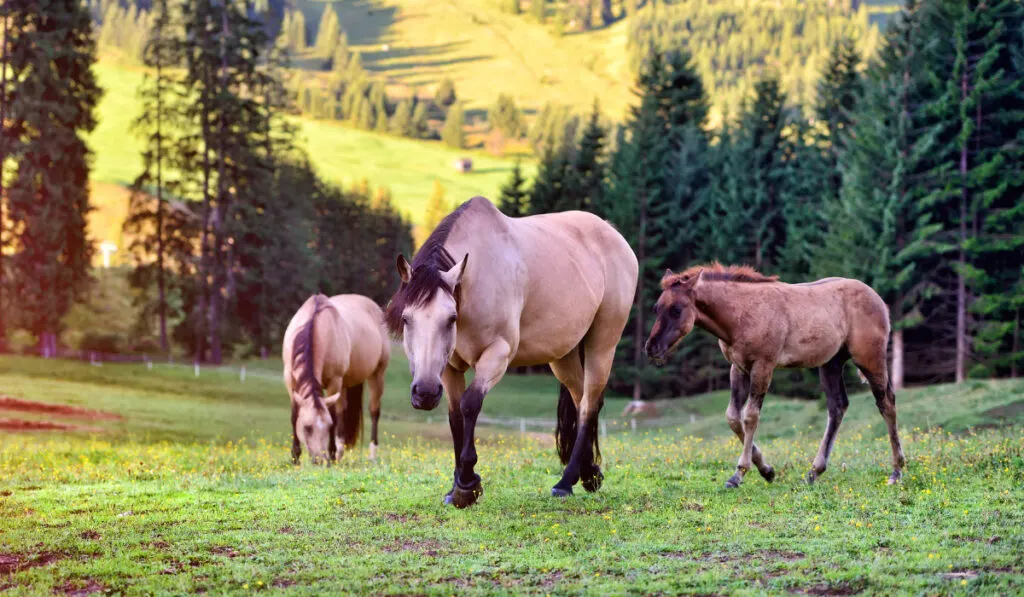 Barn Names
It only makes sense to start off with some common barn names that you might use for a female horse. No matter her age or training level, you need something short to call her around the barn.
I mean, show names are cool but calling your mare "Your Imperial Highness the Lady of Ashwood" is a lot more work than just calling her "Lady".
These barn names are unique because they are perfectly suited for mares and fillies.
Barbie
Becky
Belle
Breeze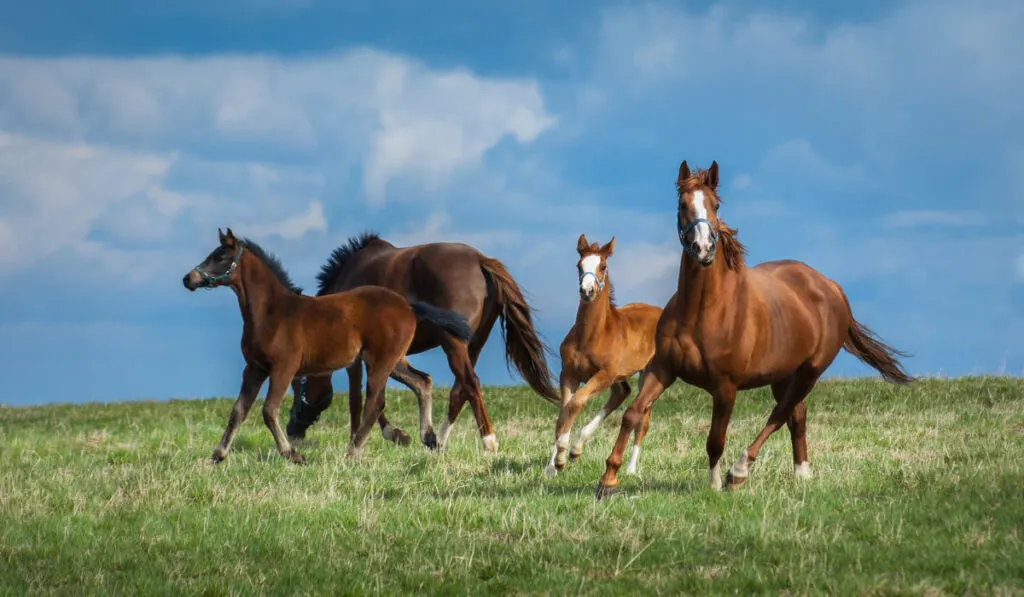 Peaches
Peggy
Penny
Polly
Precious
Princess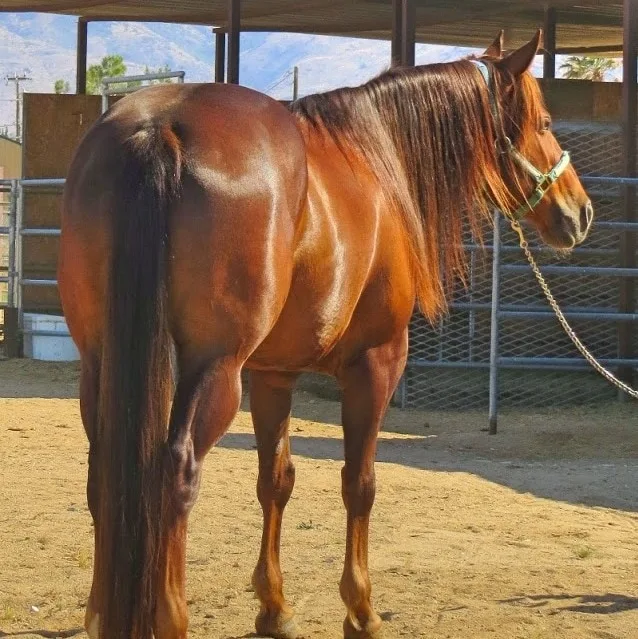 Sally
Scarlet
Snow
Star
Sugar
Sunshine
Great Show Names for Mares
Let's get started with a general list of show name ideas for your filly or mare. Each of these horse names was specifically chosen to make it clear that your mount, is a girl.
Some people don't like to ride mares because they can be more opinionated and hormonal than geldings. As an opinionated woman, I love mares!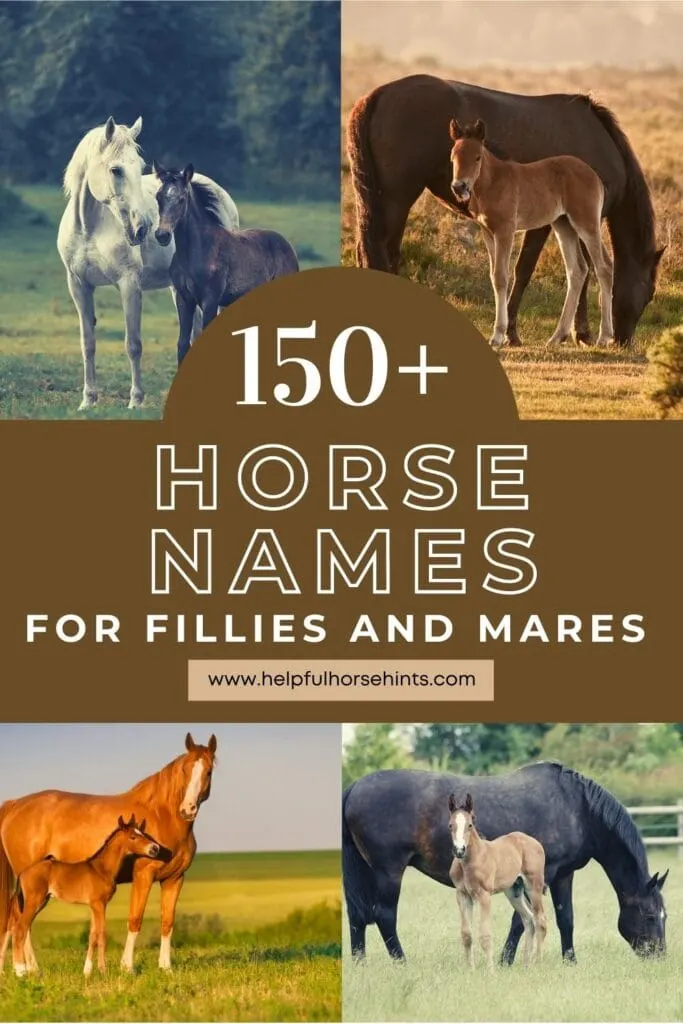 Here are some basic ideas for female horse names to get you started. But don't fret, we get into some more specifically categorized names in just a bit!
Amazing Elegance
Annie Get Your Gun
Bailey's and Cream
Blondes Have More Fun
Blue Jean Baby
Charming Delight
City Girl
Copper Penny
Diamonds and Blue Jeans
Dreaming of Glitter
Easy Grace
Elegant Touch
Empress of the Dark
Enchanted Dream
Exclusive Lady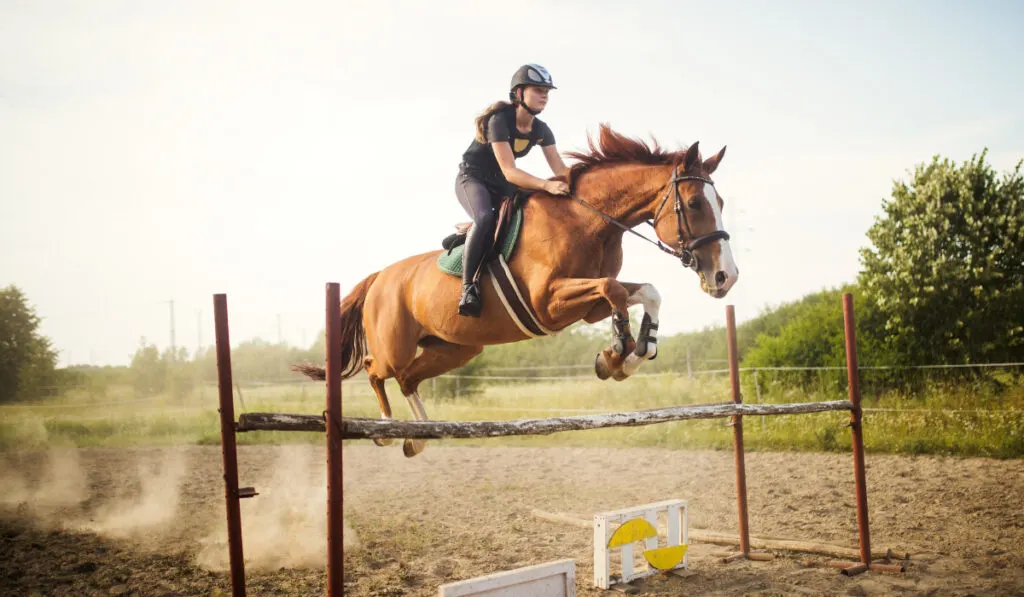 Final Fantasy
Finally Foxy
Find a Gem
First Date
Girl On The Run
Girl Scout Cookie
Hannah Montana
Hello Lady
Hola Lola
Honor and Glory
Iced Mocha
Ima Single Lady
Isle of Dreams
Itty Bitty Baby
Kissing Kate
Kitten Kisses
Koko Kola
La Bella Note
Lady Pirate
Little Lady
Love Is In The Air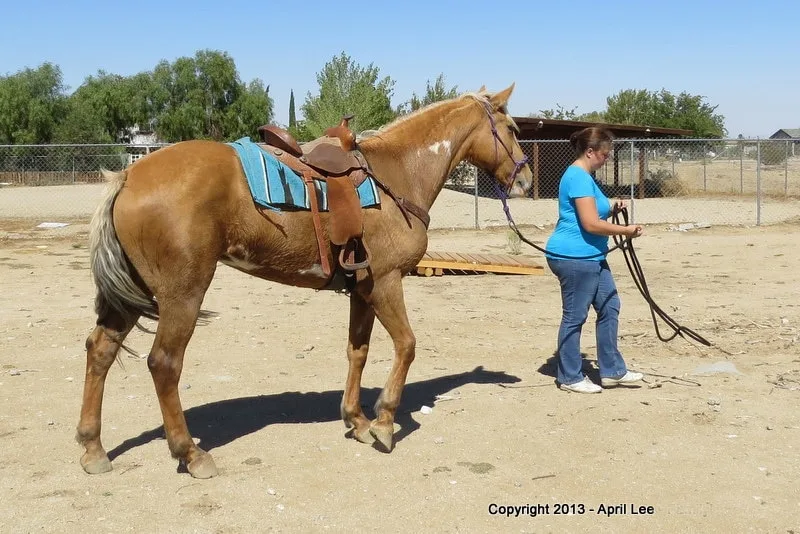 Malibu Dream
Make Hers A Double
Ocean Angel
Offshore Breeze
Oh Susanna
Paris at Night
Party Gal
Perfect Performance
Poke Mom
Precious Hope
Proud Mama
Pure Charm
Pure Glory
Que Bonita (how pretty)
Queen Bee
Red Dress Lady
Regally Blonde
Rodeo Queen
Ruby Red Wine
Sapphire Sara
Sara Lee
Savannah Lady
Shady Lady
Sheza Cool Cat
Shining Star
Single Lady
Song of Hope
Southern Star
Strawberry Fields
Sunrise Sadie
Western Cowgirl
Whiskey Lady
Wind Dancer
Wishes and Dreams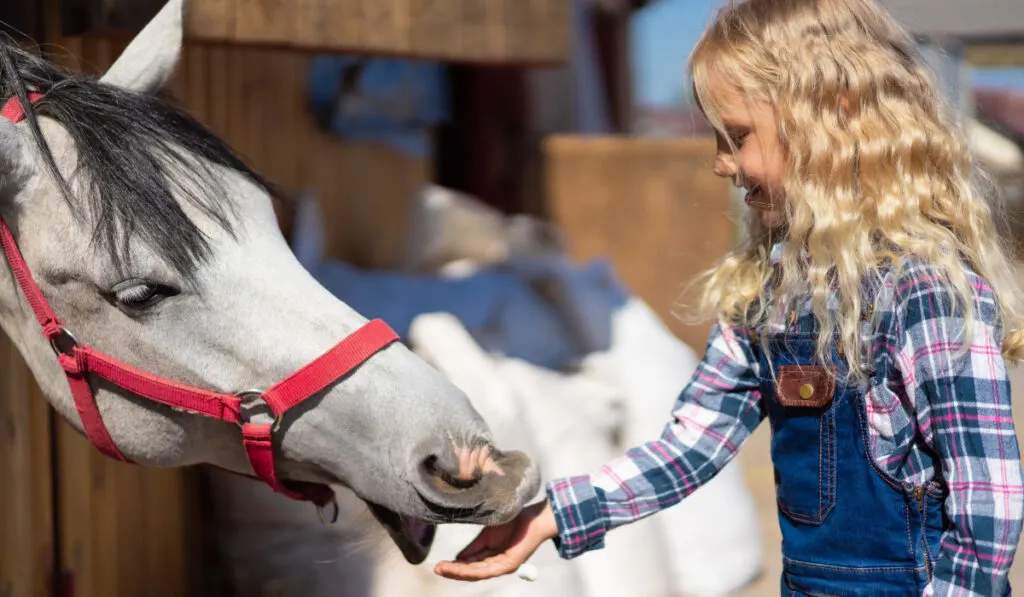 Mares and Fillies Who Are Super Sweet
These names are great for that filly or mare that is super sweet. You know the type, the ones that just naturally want to be with you wherever you are. These mares make sure you know that they appreciate you.
Bittersweet Baby
Candy Cane
Candy Coat
Da Sweetie
Irish Sweets
One Sweet Day
Penthouse Sweet
Sweet as Pie
Sweet Heart
Sweet Home Alabama
Sweet Sunshine
Sweet Tea
Sweety in Seattle
Names For The Mare That Is Royalty In Disguise
When your girl needs a name that reflects her stature in life then you need to find her a name that is fit for a queen, literally.
You could easily pair any royal title with your mare's regular barn name, or you could give her an entirely new name that befits her station. The choice is yours!
Heiress to Paris
Ice Queen
Lady Always
Lady Hawk
Lady in Red
Lady Jane Grey
Madam Secretary
Mi Reina (my Queen)
My Princess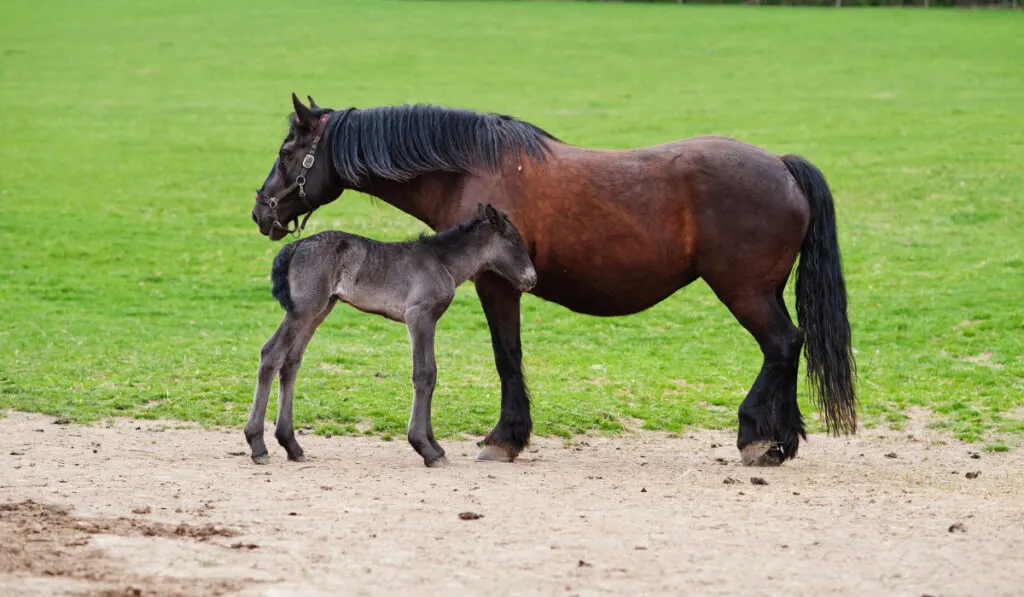 Painted Lady
Picky Princess
Princess Peach
Redheaded Princess
Reign in Paris
Reign of Peace
Reining Queen
Something Royal
Special Princes
Naming Your Mare After Flowers
Do you love it when spring comes and all the beautiful flowers start blooming? One thing you can do is name your mare after a beautiful flower.
There are so many to choose from it would be impossible to list them all in this section so I have chosen some of my favorites.
Crimson Rose
Delightful Daisy
Flower Power
I'm no Sweetpea
Just Rosey
Mayflower Lady
Mayflower Lass
Prairie Rose
Priceless Rose
Primrose
White Flower
Sometimes She's All You Need
A lot of unisex horse names can be converted into great names for your mare or filly by just adding a word or two.
In some cases, think of a cool name you might have heard like "He's A Winner" and add an S!
You can also do things to change the spelling of certain things to make them more feminine like Haley's Comet could become Hailey's Comet.
This category isn't super unique but I've included some examples for you.
She's Got Talent
She's Got Bucks
Shesa Queen
She's A Winner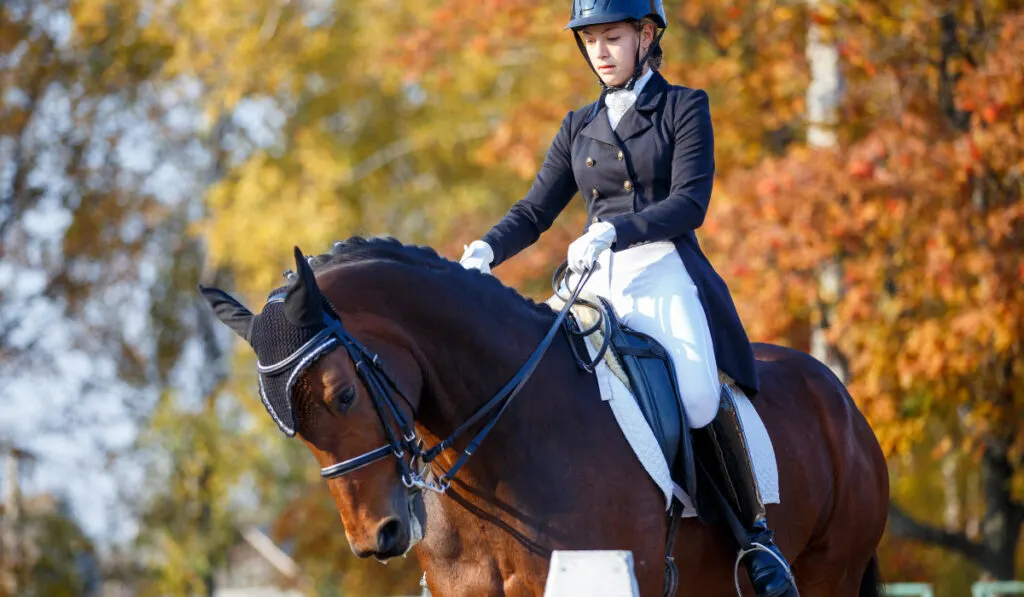 How To Pick the Perfect Name for Your Mare or Filly
It's super easy to find a pretty, feminine name for your mare or filly. Once you have narrowed down your list to your top favorites, try them out on her. A day or two with a new name isn't going to make a difference to your mare but you will be able to see if the name feels like it fits her.
Sometimes it can take a few tries to settle on the perfect name for your girl but, you should know you have the perfect name once you find it. It will feel like it just fits her personality (or attitude!).
Keep in mind that, while this list of horse names was compiled specifically for girls, this site has a bunch of other horse name ideas separated by color and breed as well. Be sure to check those out if nothing here seems like a good fit!