There are so many ways that horses influence our lives positively that it is quite understandable why so there are some amazing horse quotes. Presidents, actors, authors and philosophers have all understood the profound impact of the horse and put into words what many of us are thinking when we ride.
While it would be impossible to curate a list of all of the horse quotes in existence, here are a few of my favorites. I have organized them into categories for you. Please feel free to share the horse quote images I created on social media should you be inspired to do so!
General Horse Quotes
To get started, let's start with a few horse quotes I didn't really feel fit into any of the other categories. These are kind of all lumped together but still awesome.
Horse sense is the thing a horse has which keeps it from betting on people.

W.C. Fields
Courage is being scared to death but saddling up anyway.

John Wayne
A horse gallops with his lungs, Perseveres with his heart, And wins with his character.

Tesio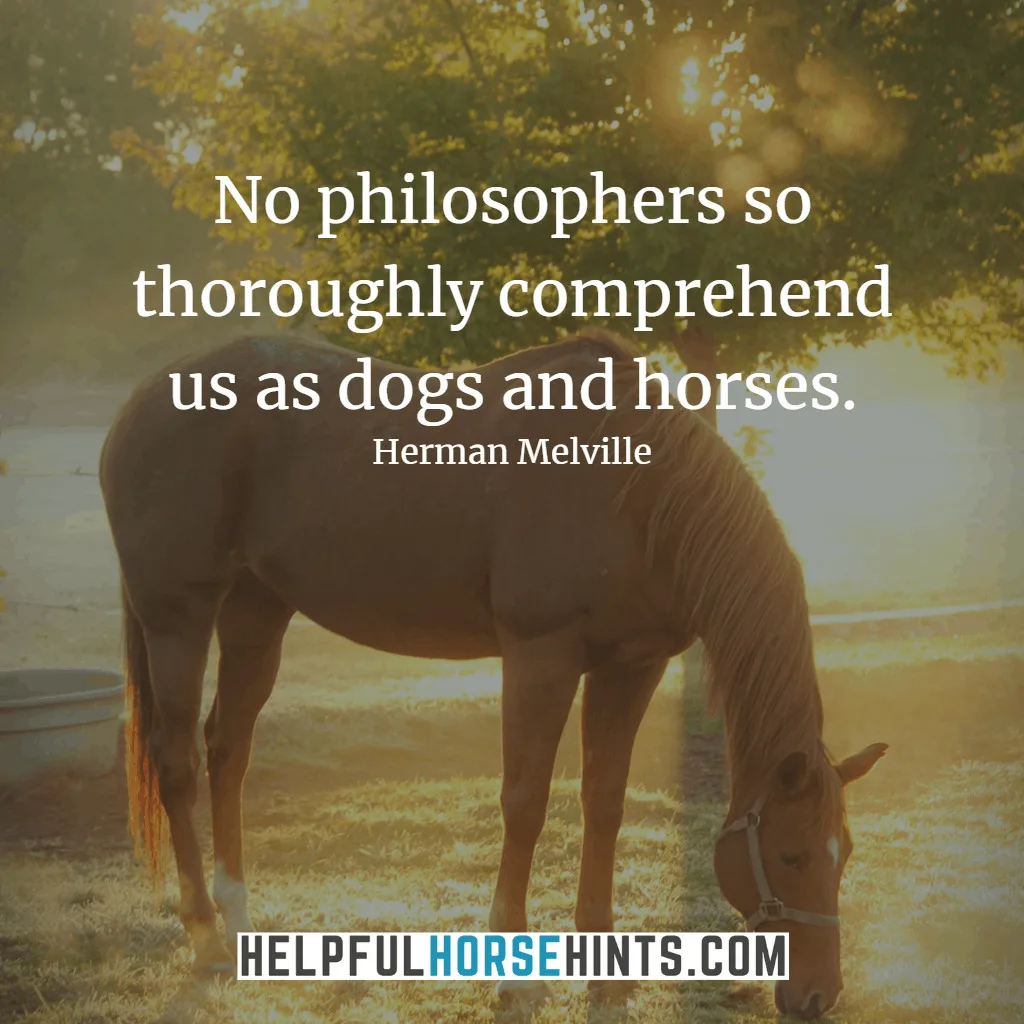 No philosophers so thoroughly comprehend us as dogs and horses.

Herman Melville
One can get in a car and see what man has made. One must get on a horse to see what God has made.

Author Unknown
If you're lucky enough to draw a good horse, you still have to ride him, then the next ones.

Chris LeDoux
Whoever said a horse was dumb, was dumb.

Will Rogers
A horse never runs so fast as when he has other horses to catch up and outpace.

Ovid
The earth would be nothing without the people, but the man would be nothing without the horse.

Anonymous
The Outside of a Horse Is Good for the Inside of a Man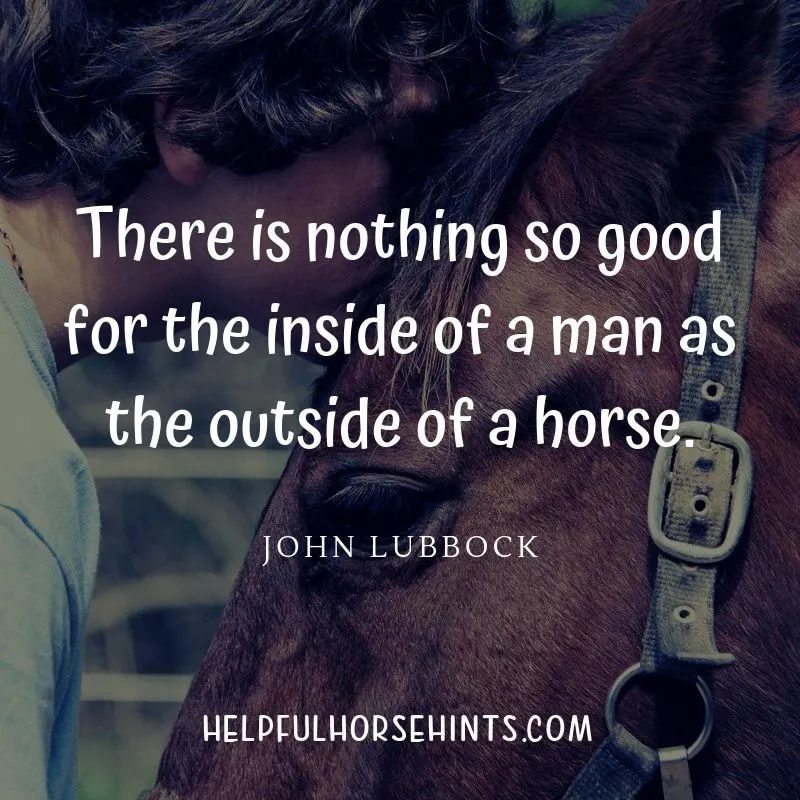 We can see the similarities in this next set of three quotes. They all amount to about the same thing, horses are good for people.
Being around them, caring for them, riding them, it tends to only enhance a persons life for the better.
But with these three very commonly heard terms, who said it first? The answer to that one is John Lubbock. His quote comes from the 1894 book, The Use of Life where he reflects on a variety of different things important in life.
There is nothing so good for the inside of a man as the outside of a horse.

John Lubbock
There is something about the outside of a horse that is good for the inside of a man.

Winston S. Churchill
I've often said there is nothing better for the inside of the man, than the outside of the horse.

Ronald Reagan
Dreaming About Horses
There are many wonderful places in the world, but one of my favorite places is on the back of my horse.

Rolf Kopfle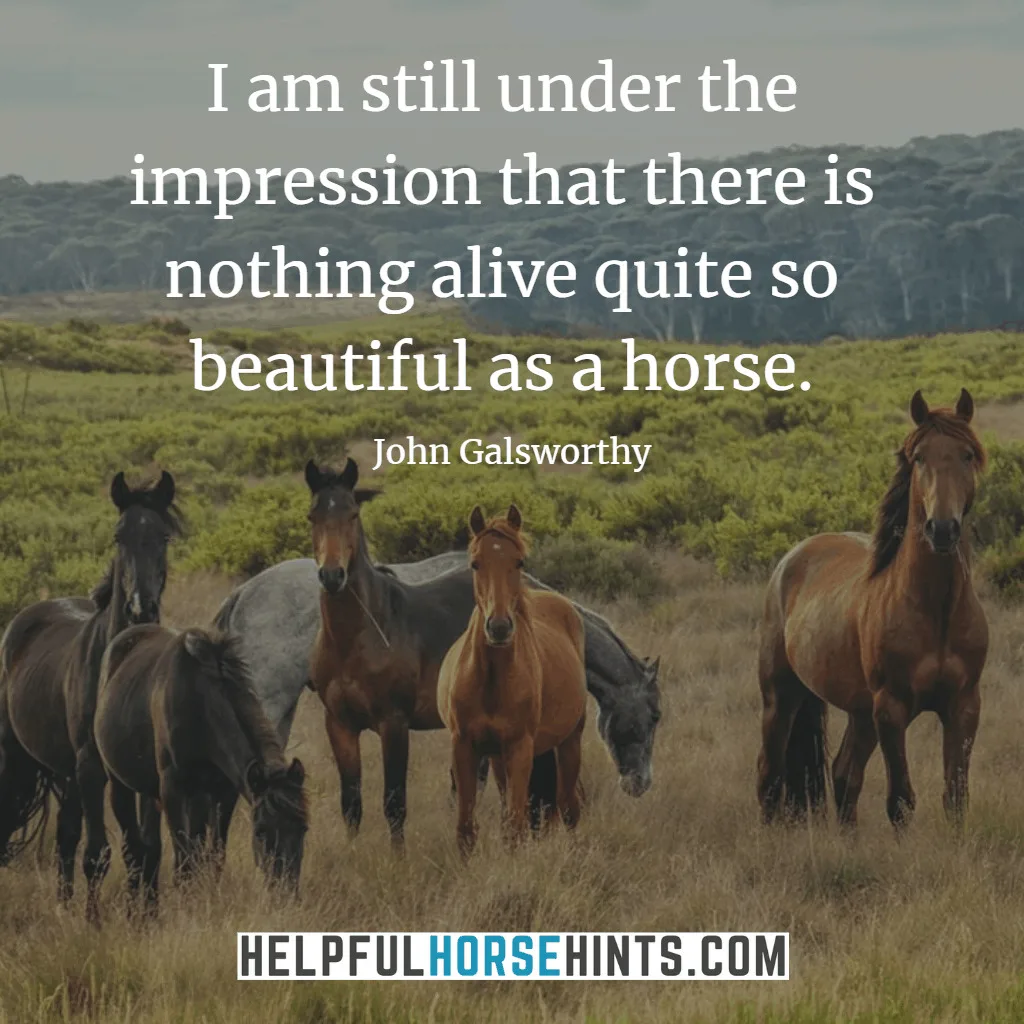 I am still under the impression that there is nothing alive quite so beautiful as a horse.

John Galsworthy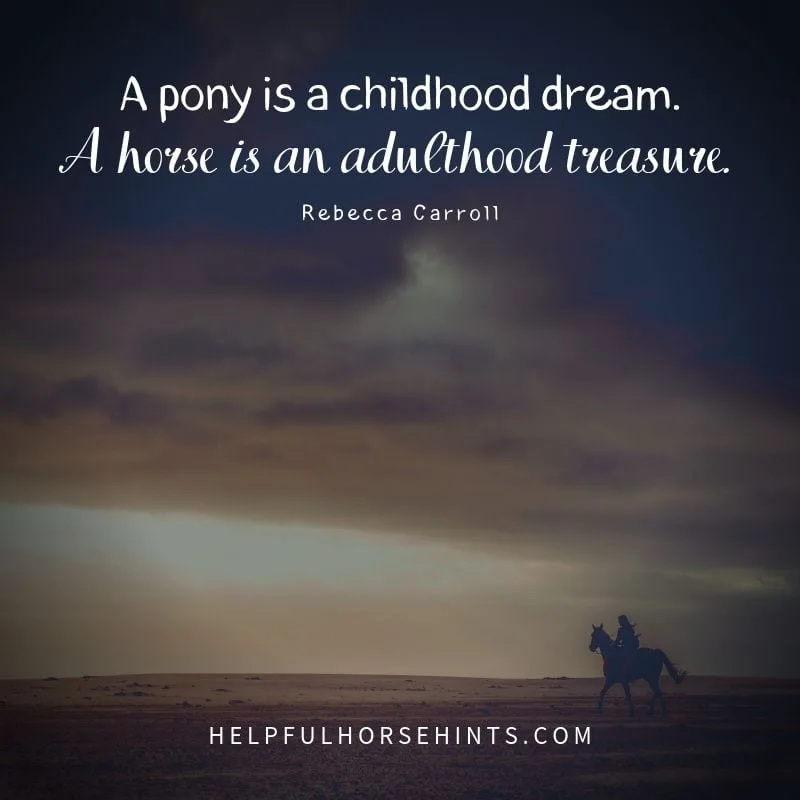 A pony is a childhood dream. A horse is an adulthood treasure.

Rebecca Carroll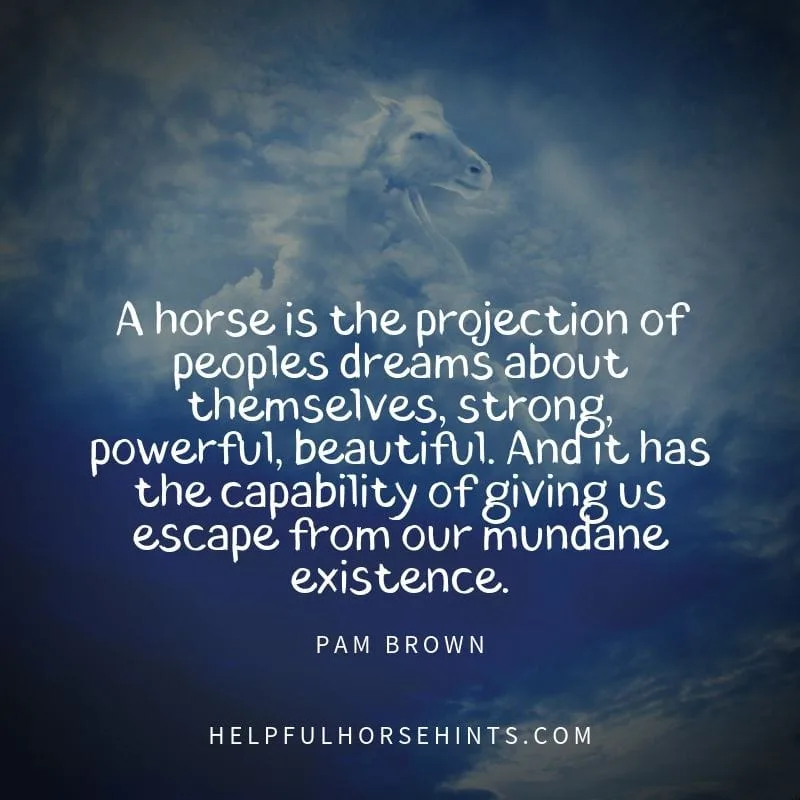 A horse is the projection of peoples dreams about themselves, strong, powerful, beautiful. And it has the capability of giving us escape from our mundane existence.

Pam Brown
Quotes About Wild Horses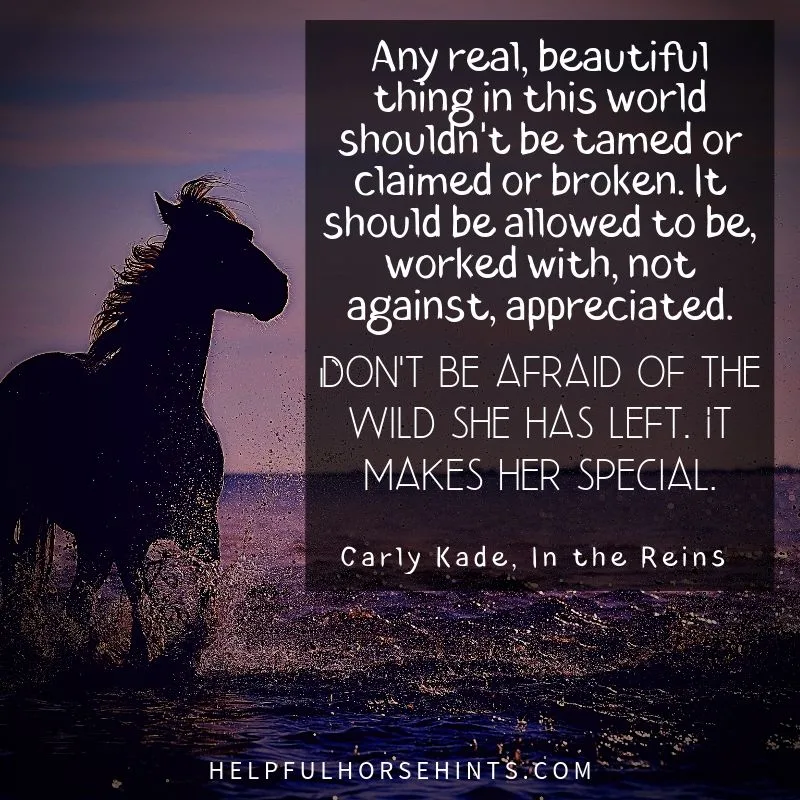 Any real, beautiful thing in this world shouldn't be tamed or claimed or broken. It should be allowed to be, worked with, not against, appreciated. Don't be afraid of the wild she has left. It makes her special.

Carly Kade, In the Reins
Cowgirl Horse Quotes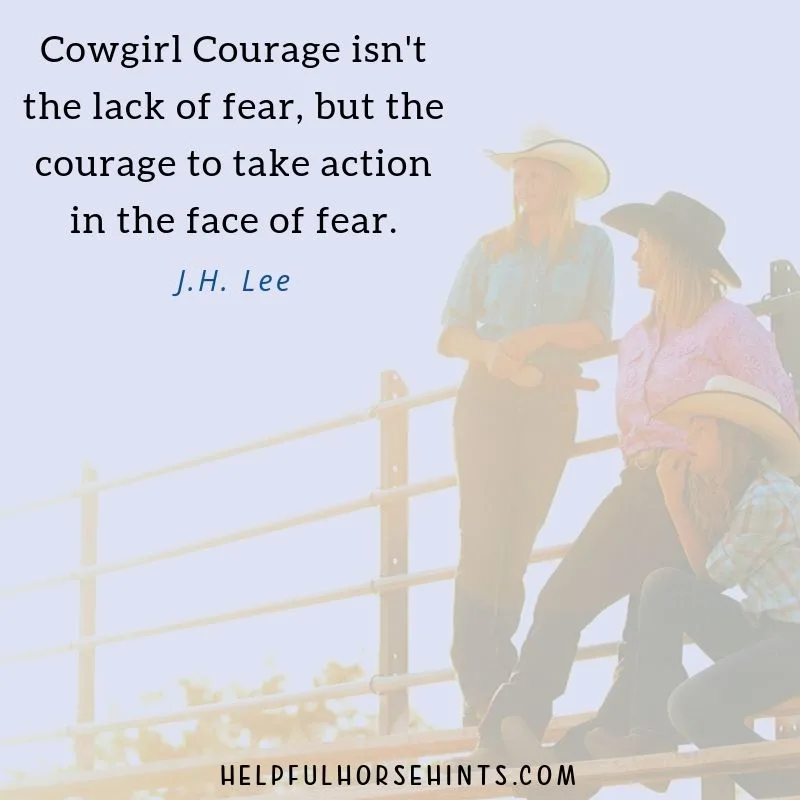 Cowgirl Courage isn't the lack of fear, but the courage to take action in the face of fear.

J.H. Lee
Quotes About Horses and Flying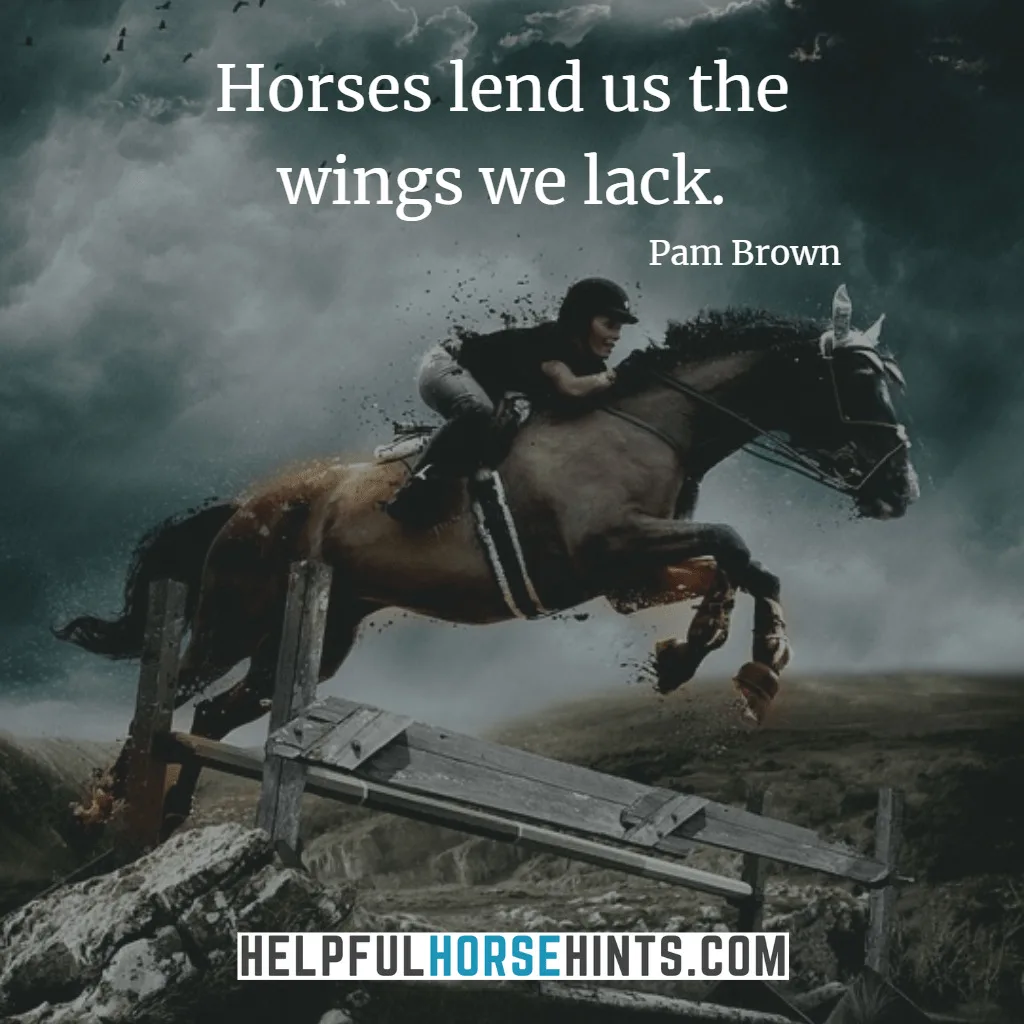 Horses lend us the wings we lack.

Pam Brown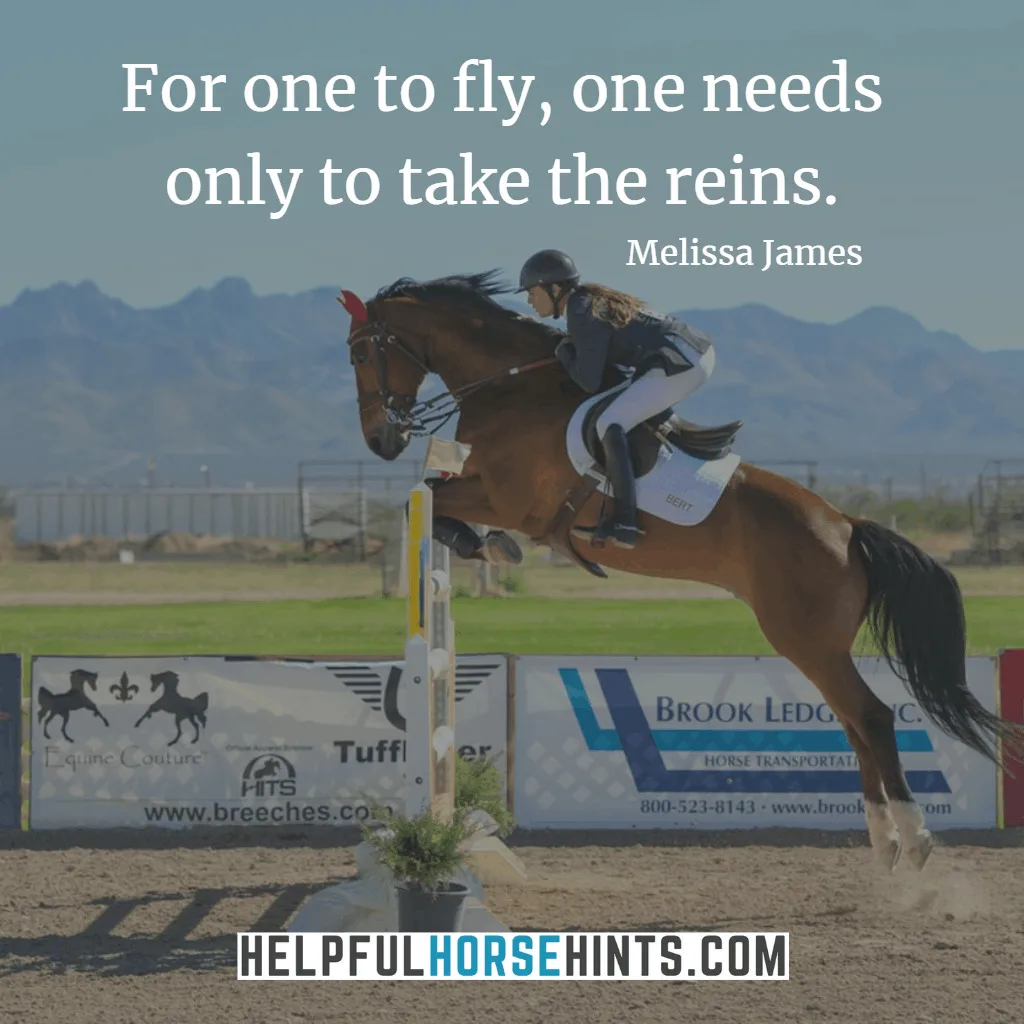 For one to fly, one needs only to take the reins.

Melissa James
Quotes About the Relationship Between Horse & Human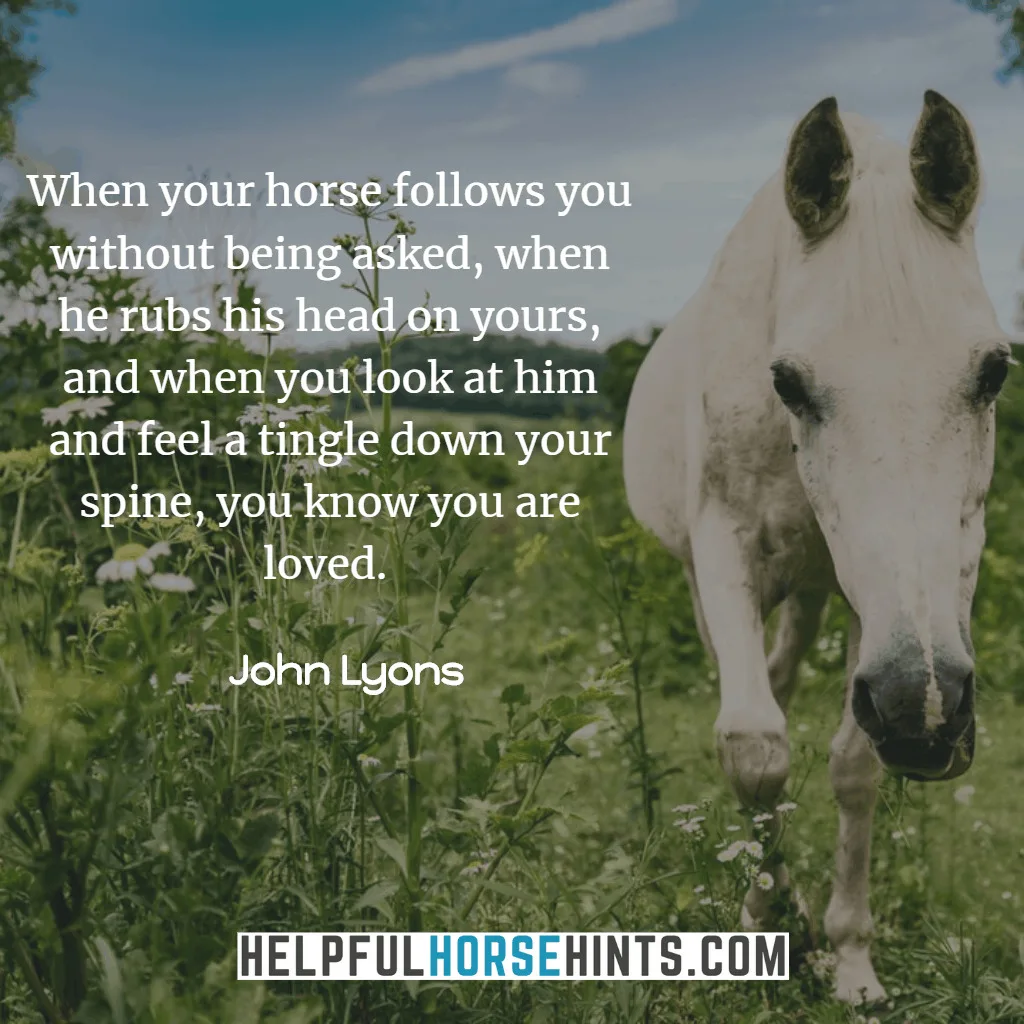 When your horse follows you without being asked, when he rubs his head on yours, and when you look at him and feel a tingle down your spine, you know you are loved.

John Lyons
A horse doesn't care how much you know until he knows how much you care. Put your hand on your horse and your heart in your hand.

Pat Parelli
There is no secret so close as that between a rider and his horse.

R.S. Surtees
Quotes About Horseback Riding
I'd rather ride on a Mustang, than in one.

BaileyAnn Neal
The horse, with beauty unsurpassed, strength immeasurable and grace unlike any other, still remains humble enough to carry a man upon his back.

Amber Senti
No hour of life is wasted that is spent in the saddle.

Winston Churchill
The history of mankind is carried on the back of a horse.

Author Unknown
Horseback riding

is the only sport where your equipment can decide not to cooperate with you. Feeling down? Saddle up Anonymous
We have almost forgotten how strange a thing it is that so huge and powerful and intelligent an animal as a horse should allow another, and far more feeble animal, to ride upon its back.

Peter Gray
If you fall off a horse, you get back up. I am not a quitter.

Olivia Wilde
It's a lot like nuts and bolts, if the rider's nuts, the horse bolts!

Nicholas Evans
People on horses look better than they are. People in cars look worse than they are.

Marya Mannes
A man on a horse is spiritually, as well as physically, bigger then a man on foot.

John Steinbeck
To ride a horse is to ride the sky.

Anonymous
Horse Quotes About Heaven
God forbid that I should go to any heaven in which there are no horses.

R.B. Cunningham Graham
In their eyes shine stars of wisdom and courage to guide men to the heavens.

Jodie Mitchell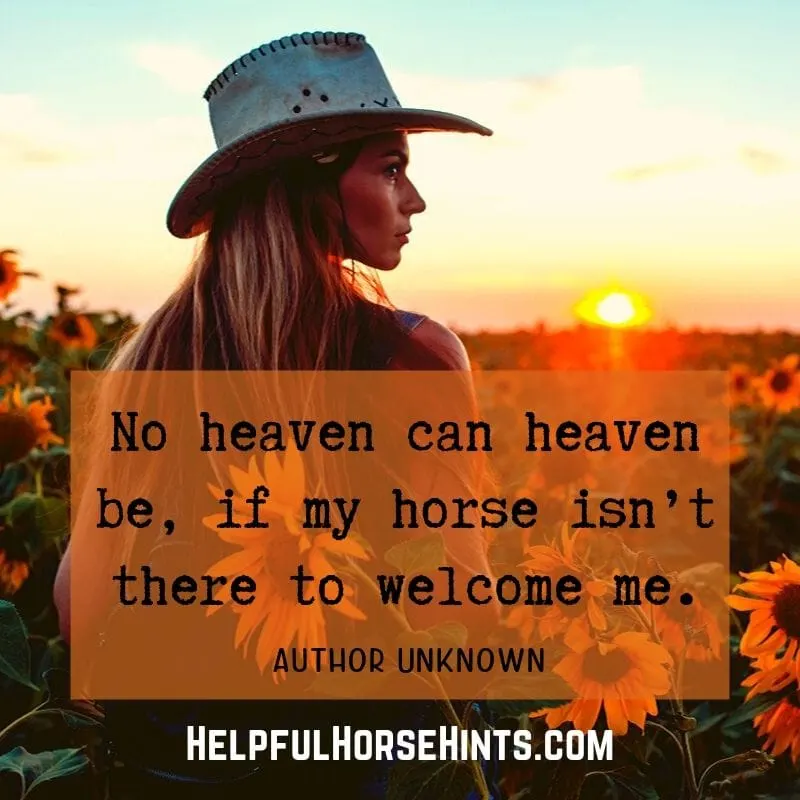 No heaven can heaven be, if my horse isn't there to welcome me.

Author Unknown
The air of heaven is that which blows between a horse's ears.

Arabian Proverb
You and your horse. His strength and beauty. Your knowledge and patience and determination and understanding and love. That's what fuses the two of you onto this marvelous partnership that makes you wonder… 'What can heaven offer any better then what I have here on earth?'

Monica Dickens
The way to heaven is on horseback.

Author Unknown
Heaven is high and earth wide.If you ride three feet above ground than other men,you will know what that means.

Rudolf C. Binding
Horse Quotes About Freedom
In riding a horse we borrow freedom.

Helen Thomson
The essential joy of being with horses is that it brings us in contact
with the rare elements of grace, beauty, spirit and freedom.

Sharon Ralls Lemon
A horse loves freedom, and the weariest old work horse will roll on the ground or break into a lumbering gallop when he is turned loose into the open.

Gerald Raferty
You took me to adventure and to love. We two have shared great joy and great sorrow. And now I stand at the gate of the paddock watching you run in an ecstasy of freedom, knowing you will return to stand quietly, loyally, beside me.

Pam Brown