Sure, I've done names for palomino horses and don't forget our name generator too. But what if you are the lucky person to own a Champagne horse, what will you name him?
Choosing The Perfect Name for Your Champagne Horse
When choosing a name for your horse you want to make sure that the name is something that fits the horse's personality as well as the color! Champagne horses come in so many great colors the possibilities really are endless.
When choosing a name for your horse, there are a few factors you may want to consider:
Breed – Champagne horses come in a variety of different breeds. They can be purebred or part-bred. Common breeds with champagne include Paint, Quarter Horse, Appaloosa and Tennessee Walkers.
Color – The actual color of your horse might influence the name. Ace of Spades, for example, might be a great name for a Classic Champagne.Gold champagnes are most commonly recognized because their coats sparkle like shiny metal.
Personality – Is your horse elegant and sophisticated? Maybe Dom Perignon is the perfect name for him. Is he kind of a big oof? Maybe Krug is better. It can be fun to choose a name that not only fits the horse's color but also the personality.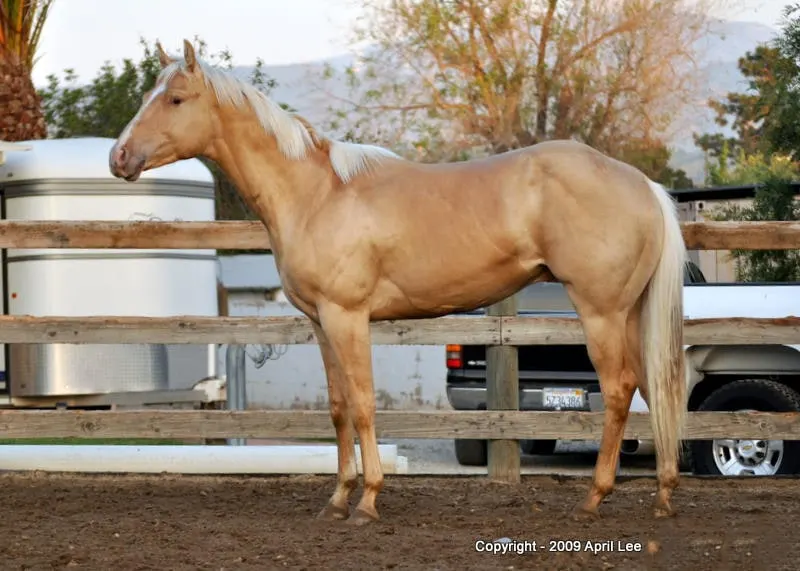 Name Your Champagne Horse After Champagne Bottles
Ace of Spades – At over $200 a bottle, Armand de Brignac is known for its ace of spades logo
Armand de Brignac – Expensive bottle of champagne.
Bollinger
Bollinger
Bruno Paillard
Bubbles – Because that is what champagne does!
Castellane
Champagne – You knew this one was going to be on the list right?
Charles Lafitte
Cristal
Delamotte
Dom Perignon – a famous vintage champagne
Fleury
Franck Bonville
Guy Charlemagne
Henriot
Krug – According to their website, every bottle is unique. Just like your horse!
Moet – Their website says as soon as Monsieur Moet enters the room, boredom disappears!
Mumm Cuvee
Perrier Jouet
Pommery
Raoul Collet
Tsarine – Champagne house, kind of sounds like Czarina too (Russian Empress).
Veuve Clicquot – French champagne house
Champagne Horse Names After Money or Metal
Banker – a horse so shiny you could take him all the way to the bank
Bullion – Like gold bullion famously found in pirate treasure chests.
Cash – We all need some cash money right!
Crystal – Have a cream champagne mare? Crystal would be a perfect name for her!
Diamond – Another great name for a light cream champagne. This name could work for a mare or a gelding.
Dinero – I'd probably use this one for a gelding. It means "money" in Spanish.
Dollar – Another great money name.
Fortune – If someone wants to buy your champagne horse they will have to spend a fortune 😀 Call a mare Fortuna
Gem – Great name for a champagne mare that sparkles like a precious gem.
Hope – Does your mare shine like the hope diamond? If so this might be a perfect name.
Moolah – This slang term for money might make a great name for your horse.
Onyx – This is a precious black stone and perhaps a good name if you have a classic champagne.
Penny – One of the primary characteristics of the champagne horse is their shiny, metallic coat. Much like a newly minted penny.
Peso – Like the Mexican coins.
Silver – for the horse that shines like silver.
Champagne Horse Names After Luxury Items
Armani – This Italian fashion house is famous for their luxury items.
Barbie – What doesn't she have?
Bling – Perfect for a champagne horse in summer coat.
Cashmere – Luxioursly soft and expensive wool.
Castle – Where you might be living if you didn't spend all your money on your horse.
Caviar – A fine delicacy.
Chalet – A beautiful cottage in the Swiss alps
Christian – As in Christian Dior the famous designer.
Dior – As in Christian Dior the famous designer.
Elite – Because your horse is.
Emporio – Emporio is a sub brand of Armani.
Giorgio – As in Giorgio Armani – the famous Italian designer.
Gucci – Your horse is so Gucci
Hampton – The Hamptons is where the rich and famous like to spend their summers…you could spend your summers with your horse Hampton.
Hilton – Synonymous with wealth
Paris – A great place to visit and a classy name for a classy mare.
Rodeo – Rodeo Drive is home to some of the most expensive designer stores in the United States.
Swankey – For the horse that just is.
Versace – Another great designer name.
Aristocratic Names for Your Champagne Horse
Baron – Your champagne horse deserves a title.
Baroness – For the ladies
Ben – Benjamin Franklin – famous for his presidency but most currently known as the face of the $100 bill.
Duke – Another great title
King – He might as well be one.
Prince – Your handsome prince gets all his heart desires.
Queen or Queenie – For the mare that knows her rightful station.
Luxury Vehicle NAMES FOR YOUR CHAMPAGNE HORSE
Beemer – Everyone wants a Beemer right?
Bentley – You may drive a Honda but you could take your Bentley out for a ride!
Ferrari – With all the money you spend on your horse you may have been able to buy one by now!
Jaguar – Another great car name
Lexus – Luxury vehicle.
Royce – Que the car jokes when Royce rolls!
Tesla – Is there any better car?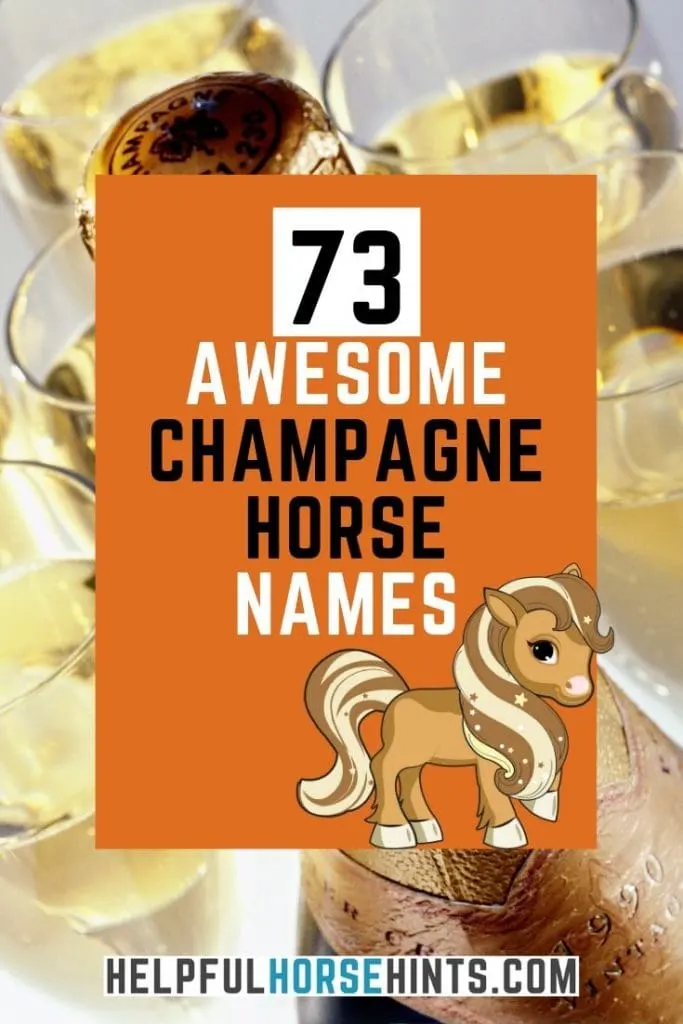 RELATED POSTS