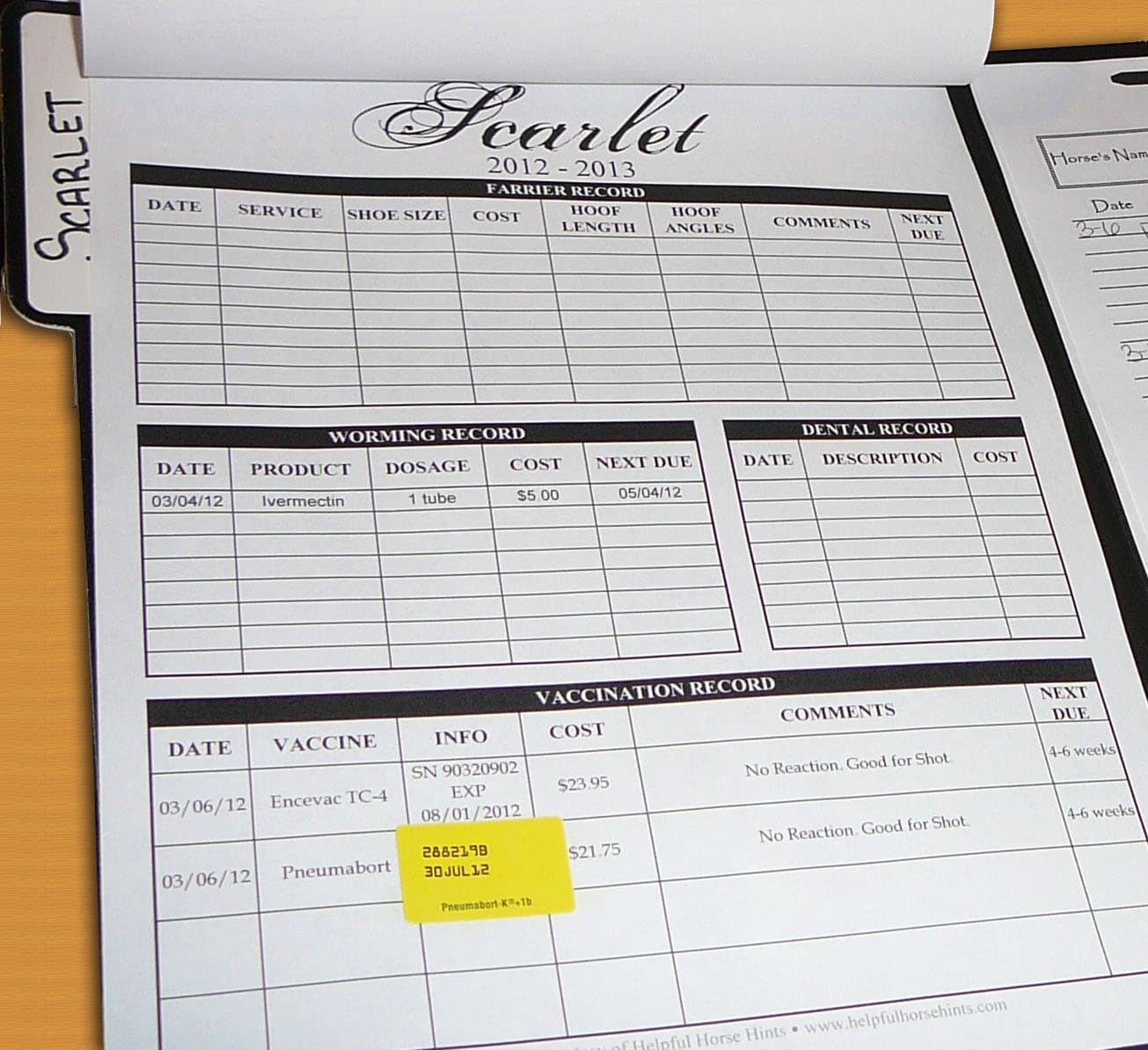 We hope these horse health record forms are just what you need to start getting your barn organized! Keeping track of a horses individual health records can be a daunting task when you have more than one horse in your care. I've managed up to 25 animals at a time and found it necessary to maintain a file for each of our horses.
A horse health record form was always contained within that file. It is a sort of Health Record Summary. This is where we record all routine health care items such as farrier records, deworm, dental and vaccination records. Any emergency or special treatment records were maintained separately within the horses file when needed. This is the form I used for several years for all of our horses. It presents a complete summary all on one page and can easily be copied and given to a horse's new family in the event a horse is sold.
Whether you keep one horse or several, this worksheet is easy to print and will help you keep all of your horse's dates organized in one place!
This post contains affiliate links. Please read my disclaimer for more information about affiliate links.
Recommended products to make your own horse file folders:
Colored Paper – Depending on how creative you want to get..you can use a pink/red paper for all medical forms, maybe blue for general history, yellow for pedigree etc. That would allow you to quickly find what you were looking for!
Horse Health Record Form Downloads
**We've updated these forms for 2018 & 2019! – Now Fillable .pdf's!**