You may have been to a few rodeo's in your life but have you ever stopped to consider all of the bits and pieces that go into the rodeo events we have today. So many things have to come together in the right place at the right time. These 12 unique rodeo facts will give you some insight into this equestrian sport.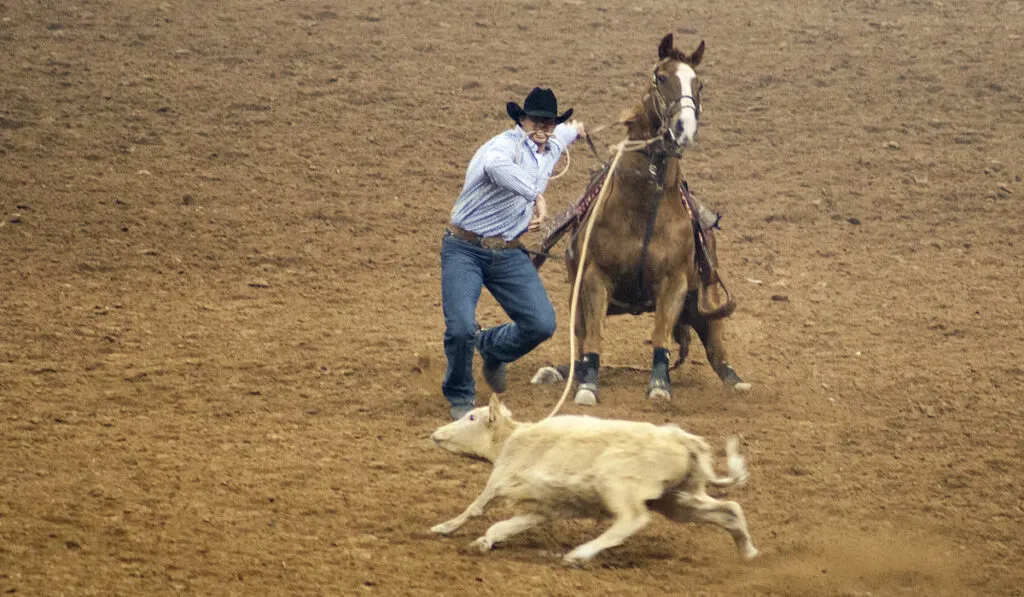 Rodeo Has Been Around over 200 Years
Rodeos first began in the late 1800s as casual events where contestants showed off their cowboy skills and entertained small groups of spectators. As the events become more popular amongst the crowds, rodeos became more organized and the prizes grew in value. Rodeo, as we know it today, is far different from the rodeos of yesteryear, but the purpose remains the same: promote integrity, honesty, and horsemanship.
The Cowboys' Turtle Association Changed the Course of Rodeo History.
The predecessor of the PRCA, Professional Rodeo Cowboys Association, was born with a rodeo strike in 1936 at the Boston Garden rodeo. A group of cowboys and cowgirls refused to participate at the event until the promotor would agree to add their entry fees to the final winnings purse.
The group succeeded and eventually formed an association they called the Cowboy's Turtle Association, due to the fact it took them some time to organize but they came through when they were needed, like a turtle. They used their platform to create rules and standards within the rodeo world. This group would eventually change their name twice, finally landing on the PRCA.
There Is a Women's Professional Rodeo Association.
Based in Colorado Springs, Colorado, the Women's Professional Rodeo Association, or WPRA, is open only to women 18 and older. It started as the Girls Rodeo Association in 1948 and was comprised mainly of women whose ranch spouses and family members were overseas fighting in World War II.
In the early days of rodeo, women, for the most part, did not play a competitive role. These women were determined to change that and created their own point systems and competitions. They made it their mission to promote women in rodeo and claim their rightful place in the sport.
Rodeos Are an Event the Whole Family Can Participate In.
Most rodeos include a vast variety of events with various classes based on age and experience. This plethora of events allows the whole family to compete if they are all rodeo inclined. If not, the excitement of the rodeo and the variety of events with various animals allows everyone in the family to find something they truly enjoy to watch.
Rodeos are designed to be family-friendly and most offer diverse food choices, vendor set-ups and many are alcohol-free. Fighting and disorderly conduct are not allowed.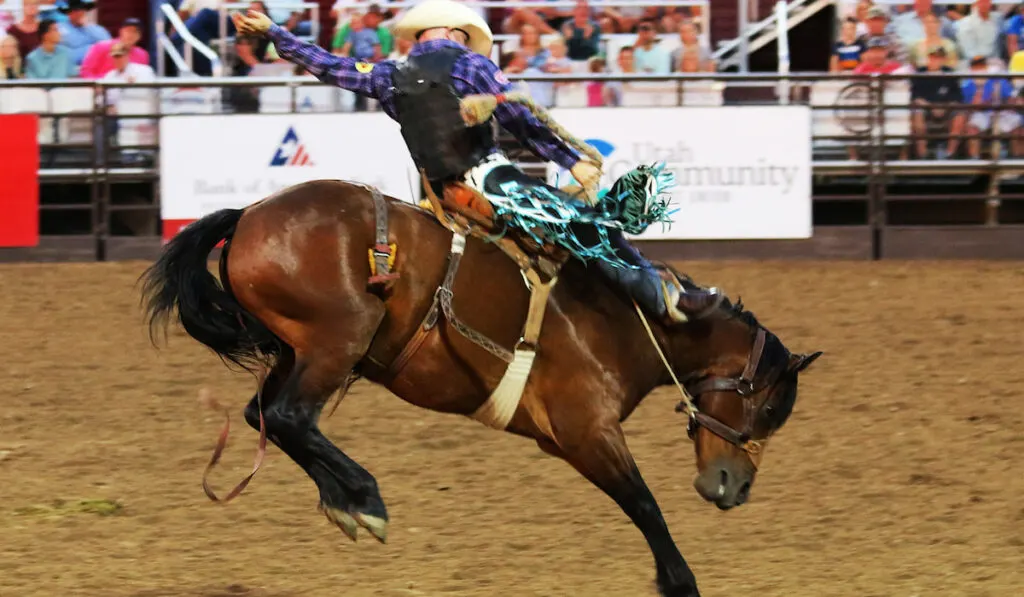 There Are Colleges That Offer Rodeo as a Sport.
A number of colleges have rodeo teams and many offer scholarships to college-age rodeo participants. The majority of these colleges are located in the Western regions of the United States, places where rodeo is extremely popular.
Established in 1949, the National Intercollegiate Rodeo Association, or NIRA, now includes over 130 colleges and more than 3,000 college-level athletes. Their goal is to "preserve western heritage through collegiate rodeo"(source).
Cheyenne Frontier Days Rodeo Has Received the PRCA Large Outdoor Rodeo of the Year 16 Times.
Considered to be one of the largest rodeo events on the planet, Cheyenne Frontier Days is a 9-day annual event held during the month of July in Cheyenne, Wyoming. Each day is a separate tournament-style rodeo event with winners and prize money handed out daily.
Visitors flock from all over the country and the world to experience the sights and sounds of the event. Along with the rodeos held each day, there are various exhibits and displays that showcase the history of the west. A museum inside the park houses interesting artifacts and trinkets of western history.
There is an array of activities for each day of the celebration and it is no wonder people travel from far distances just to experience it in person. Check out their website for more information on this huge rodeo event.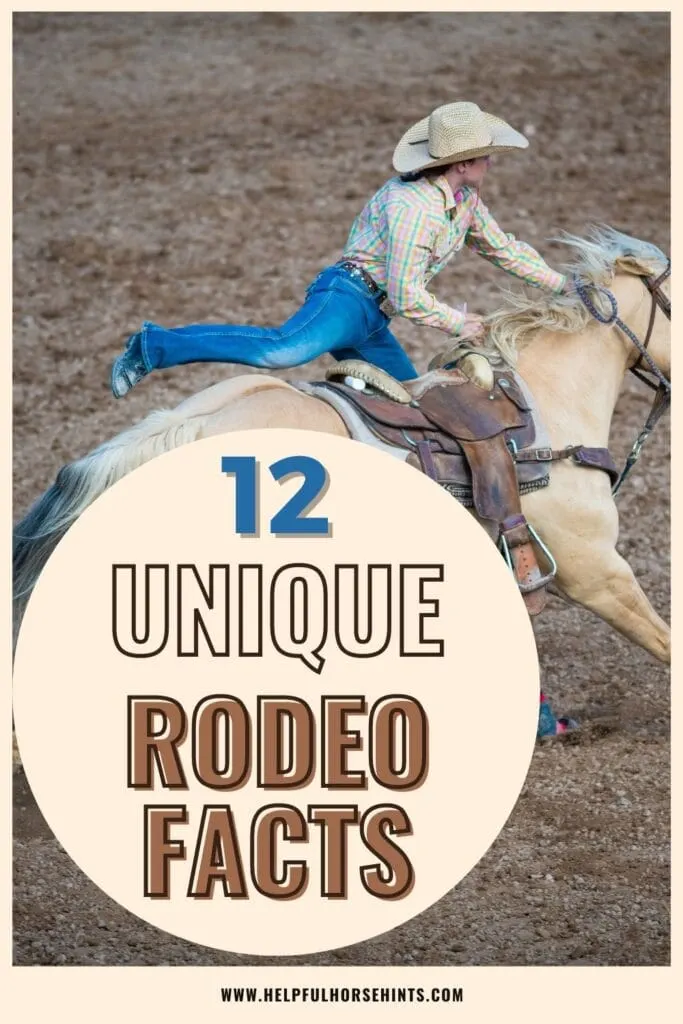 Rodeo Clowns Were Not Always Just Entertainment.
The intention behind having a rodeo clown is to keep the crowd entertained during times of delay in a rodeo event. Today's rodeos typically have a rodeo clown, or funnyman, and separate bullfighters whose job is to help wrangle the bulls and protect the cowboys.
In the past, this was usually one job and typically the clowns pulled double duty as the bullfighters as well. Small events still might have a bullfighter working as a clown and bullfighter, but typically these are two separate jobs.
Rodeo Bullfighters Go Through Extensive Training and Put Their Lives on the Line During a Show.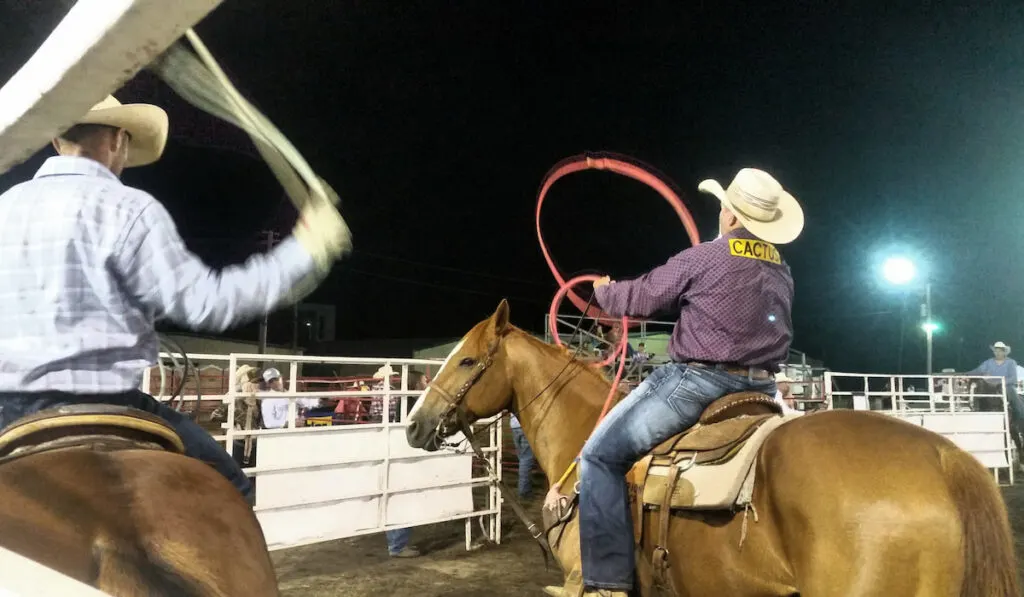 A bullfighter's job in a rodeo event is to protect the rider by diverting the attention of the bull away from the rider. This helps to give the rider enough time to safely exit the arena.
Sometimes they have to jump on the bull to help release a bull rider who is hung up in their rope and cannot get off the bull. They also will step in if a bull is attacking a rider and will put themselves in between them in an effort to save the rider.
They risk their lives during each show and have to be in pristine shape to keep themselves from getting injured. There are even bullfighting championships that are held to showcase these athlete's skills and dedication to their job.
Bull Riding Is Considered the Most Popular Rodeo Events and One of the Most Dangerous Sports in the World.
The event consists of an experienced, athletic bull rider attempting to ride on the back of a bull that typically weights more than 1,500 pounds. All he or she has to do is hang on for 8 seconds, but the power and agility of the bull is usually more than the rider can handle.
Bull riders frequently experience extensive injuries that sometimes prove life-altering or even fatal. It is this danger and the excitement of seeing a rider make it to the 8-second buzzer that has catapulted the sport into the forefront. Go to any rodeo that has bull riding and you will see the spectators run to their seats as soon as the action begins.
Horses Are Typically the Show Openers at Most Rodeos.
Most events begin with a flag ceremony performed by a team of horse and rider combinations. Usually, the teams have practiced extensively and present a challenging, coordinated performance while the National Anthem plays.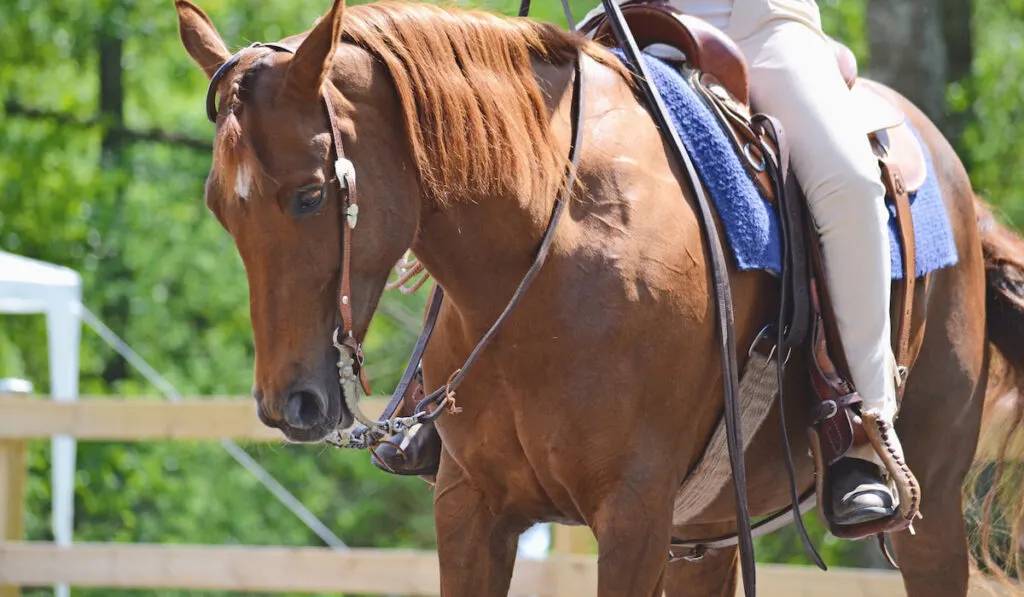 Many of the halftime shows include some kind of specialized performance by a horse and rider, or even a horse performing by itself. Not only are there horses competing with their riders in many of the events in a rodeo, but they also are often put to work during the bull riding.
Many promotors employ one or two riders with their horses to rope the bulls after they buck and take them back to the working pens. This helps to keep the bullfighters and the bulls safe while also keeping the show going at a steady pace.
Rodeo Organizers Invest a Lot of Time and Risk Financial Loss When Putting on an Event.
The business of putting on a rodeo for the masses is an exhausting ordeal. It may even be financially debilitating if things don't work out correctly. A rodeo promoter has to have extensive knowledge of the business and be willing to put up a lot of time and money to see their event come to fruition.
Most rodeo promoters rely on sponsorships and advertisements to help promote a rodeo. If they do not own an arena that they have invested large amounts of money into, they have to rent a facility. If the arena is not covered, they run the risk of having the event get rained out depending on the weather. In the case of a rainout, many promoters can potentially lose substantial amounts of money.
Bucking Bulls Featured in Professional Rodeos Are Considered Professional Athletes.
In bull riding, bucking bulls are just as important as the riders that participate in the sport. They have to be well-fed and cared for in order to be in tip-top shape for their next event.
Just like the riders, the bulls are scored on their performance as well. This is how the final score is tallied; it is a combination of the rider's score and the bull's score.
The top bucking bull competitors are typically worth hundreds of thousands of dollars. There is even an annual competition between the bulls and they are ranked according to their performances throughout the year.
Barrel Racing in Professional Rodeos Can Be a Lucrative Sport for Women.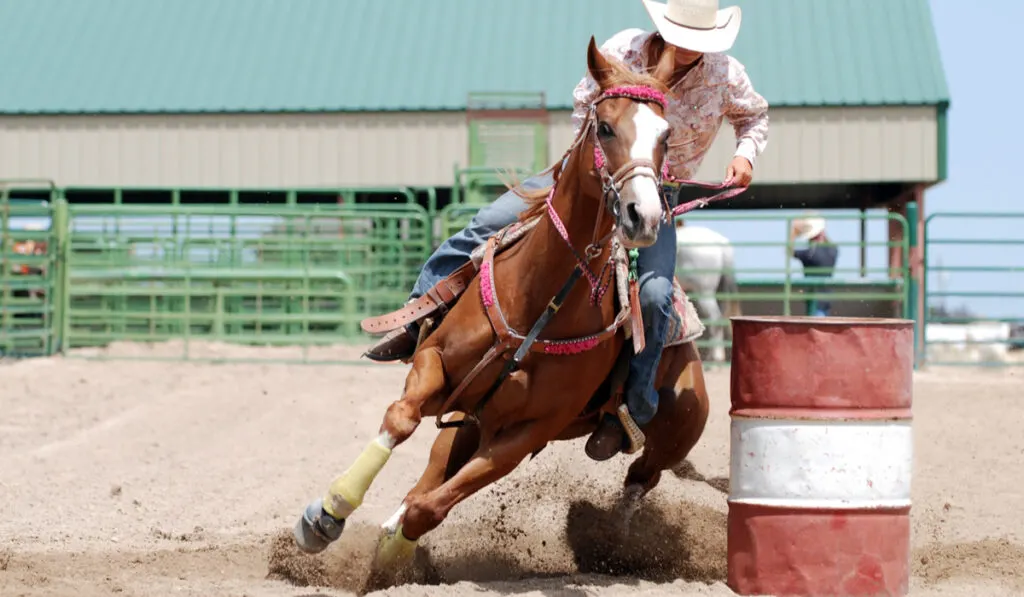 Local barrel racers who participate in small shows will typically only win enough money to help pay for their participation in the sport. Professional barrel racers have the potential to win money on a much higher scale.
Hailey Kinsel won $350,699.83 in 2018, ranking first in the Pro Rodeo World Standings. Jessica Routier placed second, racking in a whopping $251,704.23. Some riders take their popularity and winnings in the sport and transform them into lucrative entrepreneurships.
Fallon Taylor, a professional barrel racer and the 2014 World Barrel Racing Champion at the National Finals Rodeo in 2014, sells horse-related products through her website and has her own podcast.
Related Posts