There are many herd management areas (HMA's) in Nevada but Triple B is, by far, my favorite. I've trained over 100 mustangs and the Triple B horses were always the easiest to train.
Where is the Triple B Mustang HMA? The Triple B HMA is located in White Pine County Nevada. The Butte Mountains, Butte Valley and Long Valley are part of this HMA.
Let's further explore the Triple B HMA and horses that come from there.
Basic Information about the Triple B HMA
State Herd Area: Triple B, NV
BLM Animals on Range: Horses
Acres: 1,232,494
Elevation: 6,000 to 9,000
Climate: Cold, Dry Desert
Precipitation: 7-18 inches
Average annual temperature: not given
Vegetation: Brush, fir, mountain mahogany, juniper and sagebrush among others.
AML for this HMA: 250-518
Source: BLM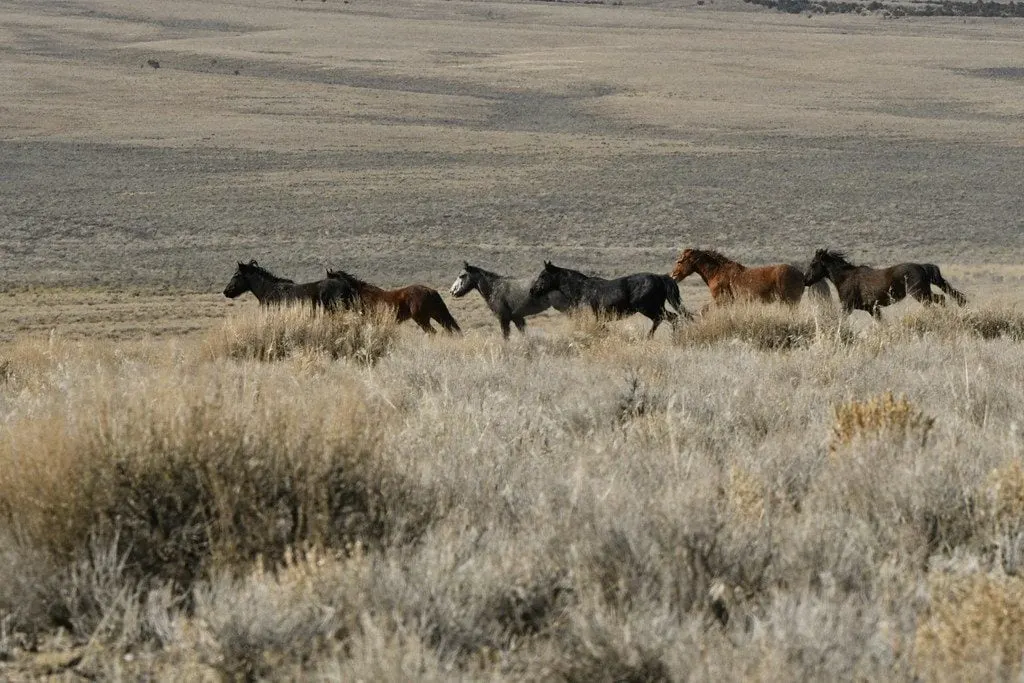 Colors Found in the Triple B HMA
The mustangs that roam the Triple B HMA in Nevada come in a wide variety of colors. These include
Palomino
Chestnut
Bay
Black
Buckskin
Pinto
Gray
Grulla
Gather Information
When the horses in this area exceed the capacity for the land to sustain them, the BLM gathers them, vaccinates them and offers them for adoption to the public.
2019 Gather
The Triple B herd was once again gathered in July of 2019. 804 animals were gathered which included 319 Stallions, 351 Mares and 134 Foals.
Animals for this gather will need to be prepped and then should be available for adoption. This gather concluded on July 17, 2019. To view additional information for this gather visit the gather details page on the BLM Website.
2018 Gather
The Triple B herd was gathered in February of 2018. The BLM does provide gather photos and details for the publics review. Here are some quick links to that information:
Triple B was gathered with other herds as well including Antelope HMA, Maverick-Medicine HMA, Goshute HMA and Spruce-Pequop HMA. Here is the map released by the BLM for the 2018 gather:
Before and After of Triple B Horse
One of the things to keep in mind when looking at wild horses available for adoption is that they have never been brushed or braided. I named this horse Pistachio. He was my absolute favorite Triple B horse and I do wish I had kept him (he found a great adopter though).
Pistachio was about 14.2 or 14.3 hands tall but he was really wide. Definitely the kind of horse almost anyone could look good on.
Do you see those numbers on his butt? The 8345 was branded on his left hip because he was being slated to go to long term holding, big pastures where BLM sends older horses.
If I were going to get an older BLM mustang to train, I'd definitely want a Triple B horse.
Here he is at the corrals when I first saw him. Can you say WOW to that long mane! It is almost touching his knee. It's manes like these that helped me get really good at detangling horses manes (check out my tutorial article).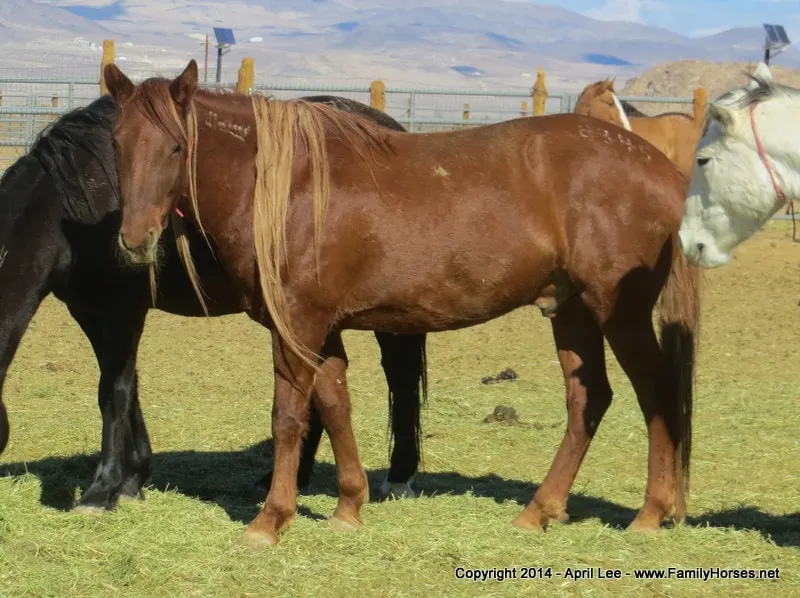 After some TLC on his mane and spending some time teaching him to lead and accept the halter, this is the after. He's still a bit dusty in this picture but you can see what a difference some time makes.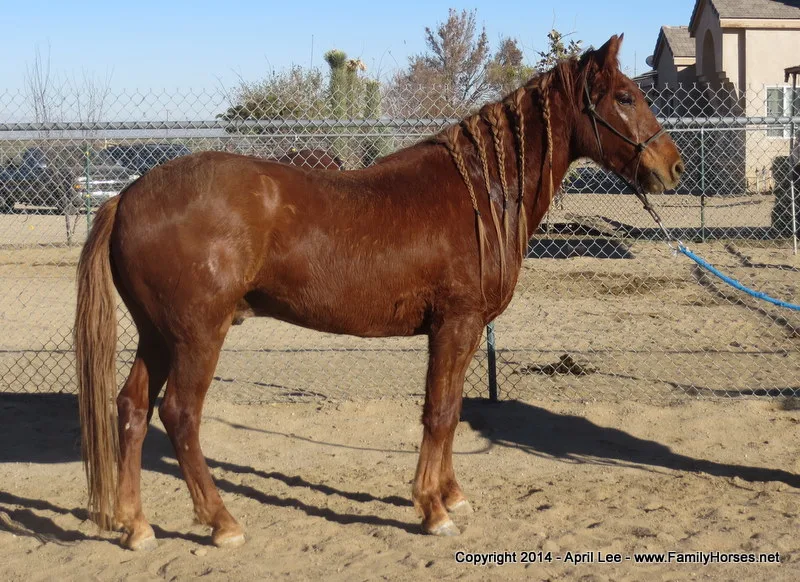 Where to Adopt Triple B Mustang Horses
Mustang horses from Triple B can typically be found at the Palomino Valley and Ridgecrest holding facilities.
If you are looking for a horse from a specific HMA, like Triple B, it's best to call ahead and see how many they have and what ages before you visit.
Sometimes, the inmate training programs in Nevada will have Triple B horses available. Here is one they previously had in. Look how nice and quiet he is and check out that mane!
It is possible for any BLM corral or adoption event to have a Triple B horse even if it isn't listed here. Call and ask! Horses get shipped around all the time due to the mustang makeover events and you may just get lucky!
Pictures of Horses from Triple B HMA
Murray – Sorrel Mustang Gelding
Murray was a nice, stocky gelding I got in for training from Triple B HMA. He was about 15 hands tall.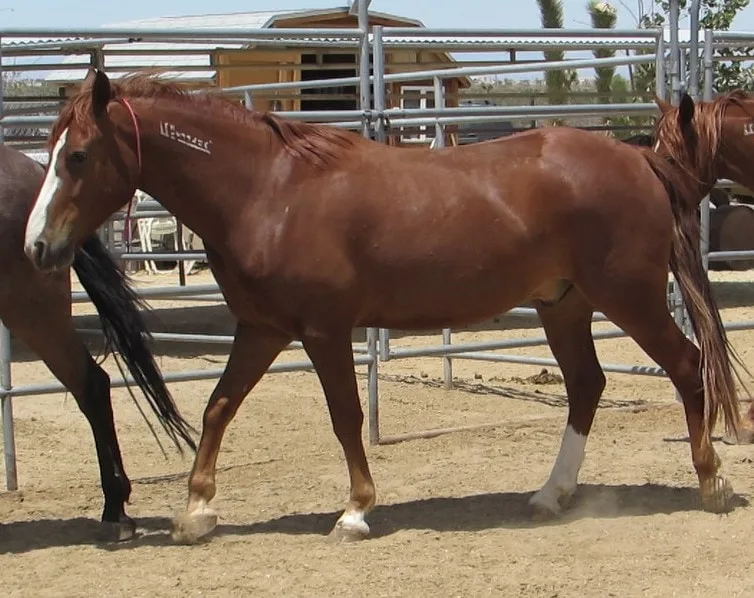 Sitara – Palomino Mustang Mare
This beautiful palomino pinto mare is named Sitara. She is an example of the beautiful colored horses that can come off this range.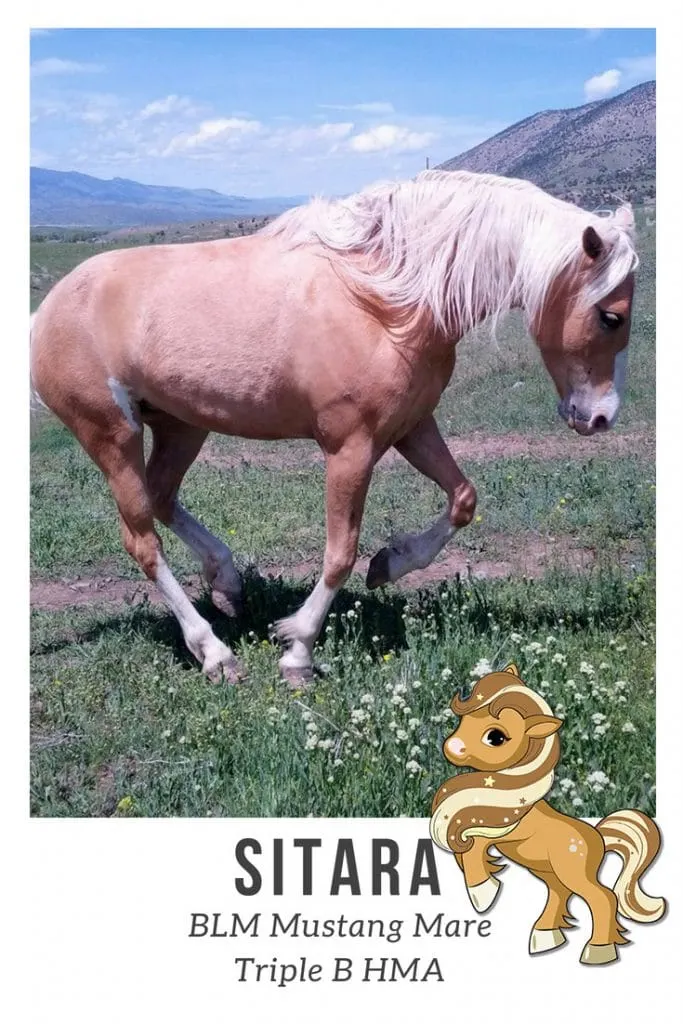 Other Cool Mustang Articles
If you liked this article, you may like these other Mustang related articles: