Ah, the black and white horse. I think what makes them so popular is the striking contrast of pure black against pure white (at least when they are clean!). I think it helps, too, that for most breeds they are rarer than other colors, and people like to have uncommon things.
If you have a black and white horse, how do you come up with a name that is fitting. One that gives tribute to it's monochromatic coat color but still has a little spice and pizzazz. If you haven't already, check out my post that covers 11 breeds where you can find black and white horses.
Let's have a look at some names that might be well suited for black and white horses.
Ace of Spades
Cappuchino
Chaplain (for the famous black & white film star)
Chocolate Chip
Chocolate Milk
Cookie
Cookies n'Cream
DeVille (like Cruella)
Domino
Dotty
Frappe
Freckles
Holstein
Hot Chocolate
Inkblot
Inkspot
Inky
Junior Mint
Latte
Lemur
Libro (Book)
Magic
Magician
Magpie
Marble
Maverick
Mickey
Milk and Cookies
Minney
Mittens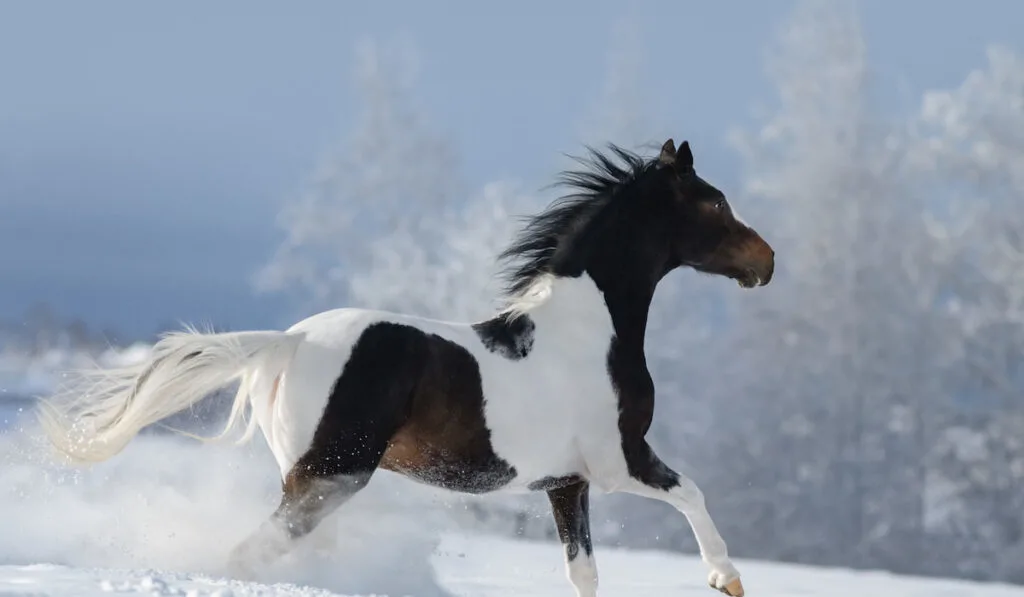 Moo (cow)
Newspaper
Orca
Oreo
Panda
Patches
Penguin
Perdita (from 101 Dalmations)
Pirate
Pongo (from 101 Dalmations)
Salt N Pepper
Shamu
Skunk
Smudge
Snoopy
Socks
Storm Cloud
Tapir
Tuxedo
Tiger
Valais (for the Valais Blacknose Sheep)
Zebra
ZigZag
Zorro
Making a Cute Show Name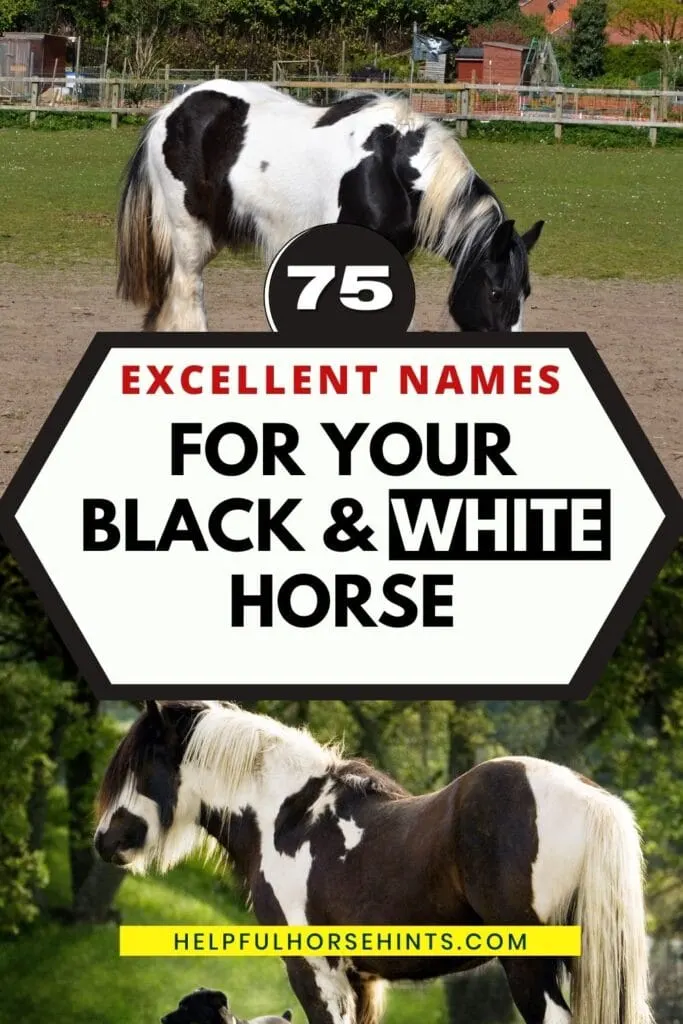 All of the names above are great for a barn name but, how would you use them to make a great show name for your black and white horse? To do that, you will want to add a few additional words to make the names more elegant or fancy. Here are some examples on how you might expand on some of the names above to make them show names.
Magic
Copperfield
Magic Colors
Magic in the Making
Nothing Up My Sleeve
Painting with Magic
Presto Chango
Wonder Wizard
Working Magic
Oreo
Can't Have Just One
I'm So Yummy
Milk's Favorite Cookie
Oreo Dream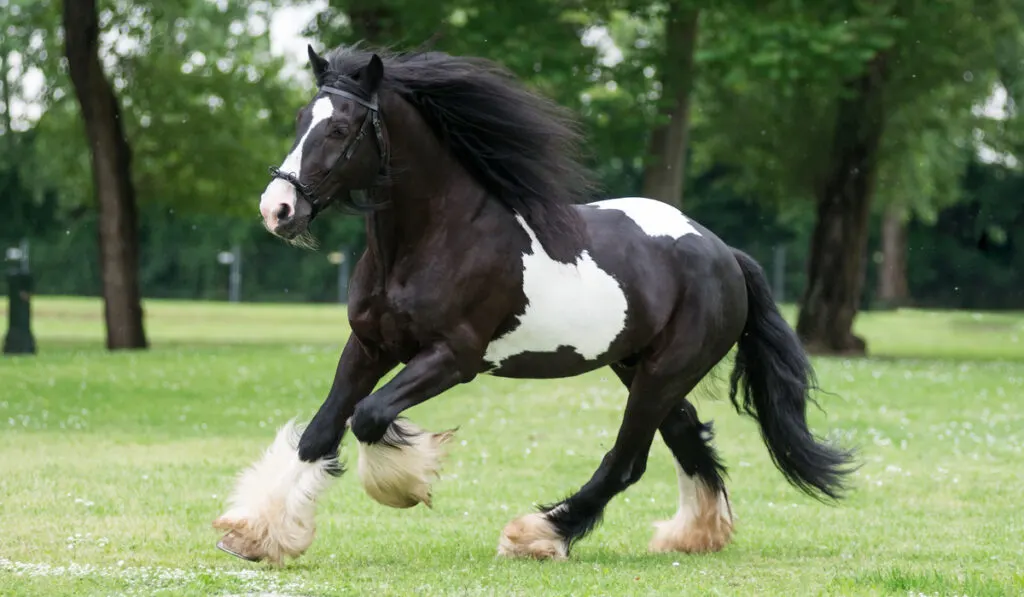 Socks
Fox Trot Socks
She Rocks the Socks
Sock Hop
Sock it To Me
Who's Got the Sock
Tuxedo
A Ruffled Tuxedo
Foxy Tuxedo
Lacey Tuxedo
Zorro
Related Posts