*This post may have affiliate links, which means I may receive commissions if you choose to purchase through links I provide (at no extra cost to you). As an Amazon Associate I earn from qualifying purchases. Please read my disclaimer for additional details.
Chestnut horses are beautiful bright reddish-brown horses that you would definitely love. If you have a new chestnut horse, you may have thought of a beautiful and perfect name for your horse.
In this article, there are more than 180 awesome names that you can give to your chestnut horse.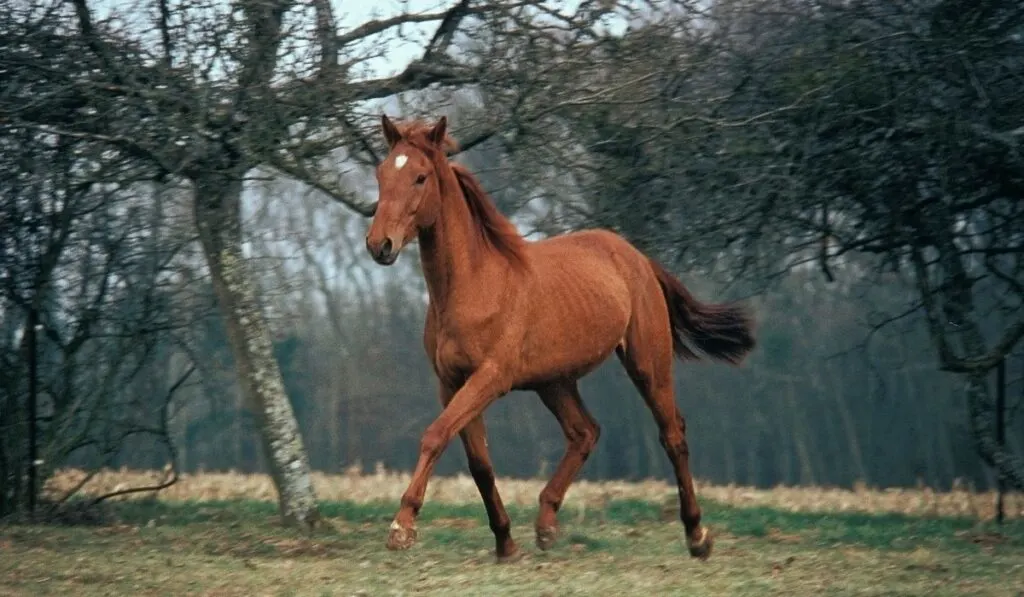 Best Names for Chestnut Horses
These are the top 10 best names for chestnut horses:
Red
Fox or Foxy
Blaze
Copper
Rusty
Annie
Ginger
Rosie
Flame
Ember
Chestnut Horse Names Male
If your chestnut horse is male, whether a stallion or gelding, these names might be perfectly suited for him:
Alchemist
Blaze
Chester (the Chestnut)
Copper
Cowboy
Demon
Dragon
Elmo: The red monster from Sesame street
Flash
Fox
Hades
Maroon: Similar to red and chestnut
Mars
Meatball
Mufassa (from the "Lion King")
Red Devil
Rusty
Satan
Simba: From the "Lion King"
Sunny
Titian
Tormund (like Tormund Giantsbane from Game of Thrones)
Chestnut Horse Names Female
Do you have a female chestnut horse? Cool. Here are some pretty names for her:
Amber
Annie
Apple
Ariel
Autumn
Brandy
Cayenne
Cherry
Cinnamon
Coral
Coraline
Dana (like Dana Scully from the X-Files)
Daphne (like Daphne Blake from Scooby Doo)
Ember
Fiona (like Princess Fiona from Shrek)
Foxy
Ginger
Gloriana
Hazel
Henna
Hibiscus
Jean (like Jean Grey from X-Men)
Ladybug
Lucille (like Lucille Ball)
Merida
Paprika
Pebbles
Peony
Pippi (like Pippi Longstocking)
Robin
Rosa
Rosy
Ruby
Salsa
Scarlet
Scully (like Dana Scully from the X-Files)
Sunshine
Ygritte (from Game of Thrones)
Venus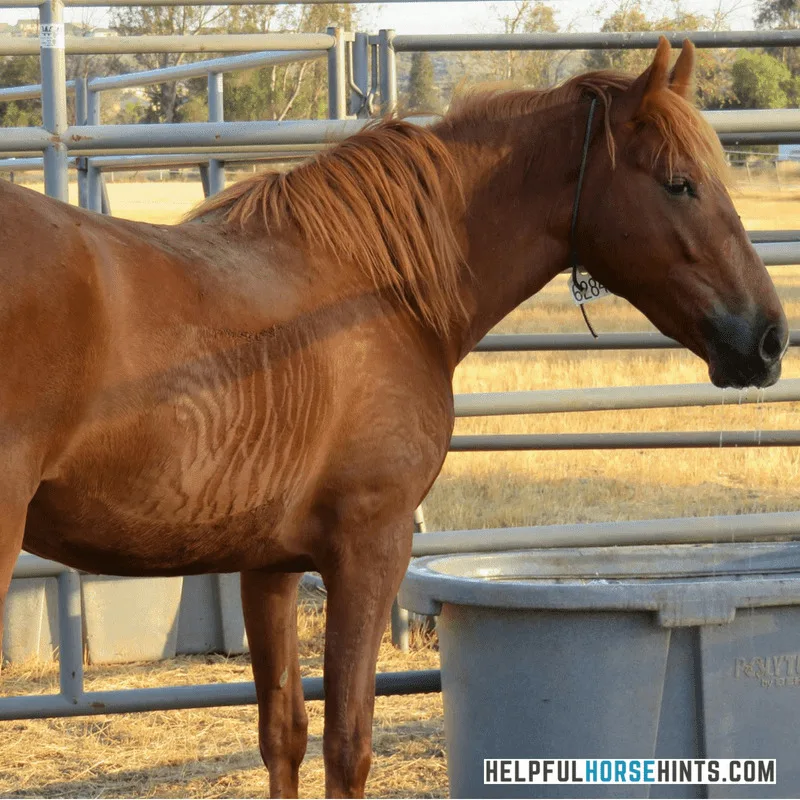 Unisex Chestnut Horse Names
The names below are suitable for both male and female chestnut horses:
Arizona
Aster (Arabic word meaning "red")
Blaze
Chestnut
Chilli
Crimson
Red
Fiery
Fire
Firefly
Flame
Flare
Irish
Jasper
Mars
Rua: Meaning "red" in Irish
Salmon
Saturn
Spice
Zodiac
Chestnut Horse Show Names
Naming your show horse is never easy. If you are looking for a great show horse name for your chestnut horse, here are some ideas to get you started.
A Lady in Red
Autumn Dream
Burning Arrow
Bentley Red
Blazing By
Cool Under Fire
Copper Sunrise
Fan the Fire
Far Out Fox
Flame Broiled
Flat out Foxy
Harvest Moon
Knight's Rose
Red Hot Assassin
Redneck Report
Seeing Red
Scottish Affair
Strawberry Fields
Warning Ahead
Chestnut Horse Names Inspired By Food & Drinks
Chestnut horses are known for their reddish-brown color. If you love food and drinks, you will definitely love to name your horse after these red food and drinks (or use their shortened forms):
Carrots
Chardonnay
Cherry Garcia – Cherry
Cider (like Apple Cider)
Cinnamon
Cortland
Currant
Curry
Donut
Gala (like a Gala Apple)
Ginger
Grenadine
Heinz (like the Ketchup)
Kool (like Kool Aid)
Marinara
Paprika
Pip (as in orange pip)
Pomegranate Martini – Pomtini or Tini
Red Snappers – Snaps
Shirley Temple – Shirley
Spicy
Strawberry Puff – Puffy
Tangerine
Chestnut Horse Names Inspired By Nature
Do you love nature? Here are some names inspired by nature for your chestnut horse:
Amaryllis
Anemone
Aster
Azalea
Begonia
Boysenberry
Camellia
Carnation
Celosia
Cinnamon
Cosmo
Dahlia
Hibiscus
Marigold
Pansy
Peony
Petunia
Poppy
Red Lobster
Rose
Sea Horse
Sweet Pea
Strawberry
Sumac
Tomato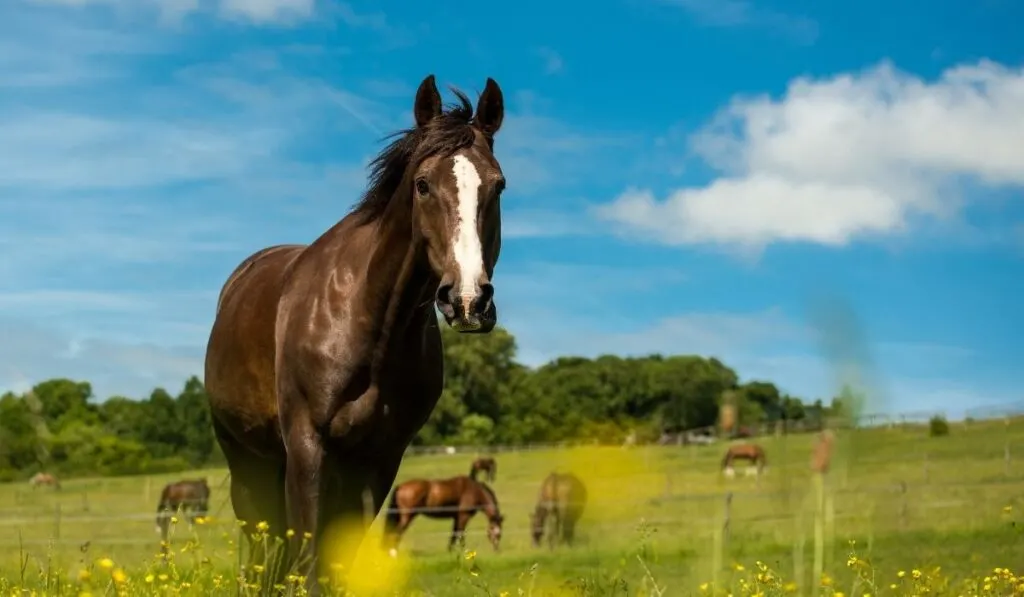 Liver Chestnut Horse Names
Liver chestnut horses are kind of their own subset. Their deep, dark, almost maroon color definitely sets them apart from the bright red copper chestnuts that are so common.
Here is a list of names that are perfect for a liver chestnut horse:
Maroon
Cinnamon
Currant
Curry
Crimson
Mahogany
Sangria
Merlot
Burgundy
Saffron
Sumac
Getting Names from Other Languages
"Chestnut" is similar to red and other related colors. You can name your chestnut horse with a word from where it (i.e. the breed) originated from. The names below mean red, chestnut, brown, or other related colors from various languages:
Aka (Japanese)
Castana (Spanish)
Dearg (Irish)
Hong (Chinese)
Kastanie (German)
Kurumi (Japanese)
Maroon (Spanish)
Redeca (Solvenian)
Roja (Spanish)
Rosso (Italian)
Rot (German)
Rouge (French)
Unique Chestnut Horse Names
Here are some unique horse names that work great for chestnut horses:
Alev: A Turkish word meaning "flame". This name is best for brightly colored female horses
Basia: In Czechoslovakian, Basia means "fire".
Brigit: Brigit is a Celtic goddess of poetry and fire. It is best for dramatic chestnut horses
Calida: This name is Latin for "fiery". It suits horses with a fiery temperament.
Coral: Aquatic invertebrates that come in various colors especially reddish brown just like chestnut horses.
Ember: The hot fiery coals (or fuel) that keeps a flame burning. While the keep you warm, they can hurt you if you get too close. This name is suitable for horses with warm temperament that can sometimes act out.
Etain: Meaning "jealousy" in Ireland, Etain is suitable for male horses with bright colors that attract people intensely.
Eldur: This word from Iceland means fire. It is suitable for male horses.
Fiamette: This name is Latin for "fiery one". It is suitable for pretty bright-colored female chestnut horses.
Golner: A Persian name that means the bright center of a flame. Golner is suitable for chestnut stallions.
Hestia: In Greek methodology, Hestia means hearth or fireside. Hestia was the goddess of hearth and home. This name is suitable for calm tempered horses.
Kalama: This name for females originates from Hawaii and means "a flaming torch". It is suitable for horses with bright colors or personalities.
Keegan: This Irish name means "descendant of the fiery one". It is suitable for both males and females, but mostly used by males. This name is best for horses born in sunset.
Niran: Niran is an Arabian word for "flames". This name is best for chestnut breeds that originate from Arabia.
Rowan: These tress have chestnut or fiery flowers. It is suitable for both genders
Pele: Pele is the goddess of volcanoes and fire in Hawaii. She is usually calm, but can be quite of a temper sometimes. This name is best for chestnut horses with bright markings.
Phoenix: This bird is mythological. It burns itself in a very bright flame and then, it is reborn from its own ashes. "Phoenix" is a great name for every chestnut horse.
Pyralis: Meaning "of fire" in Greek, this name is suitable for horses with sound and calm temperaments.
Vanhi: Vanhi means "fire" in Hindu. It is suitable for both genders and reminds you of the fiery coat of your horse.
Vulcan: He was the Roman god of fire. This name is suitable for large and strong chestnut stallions.