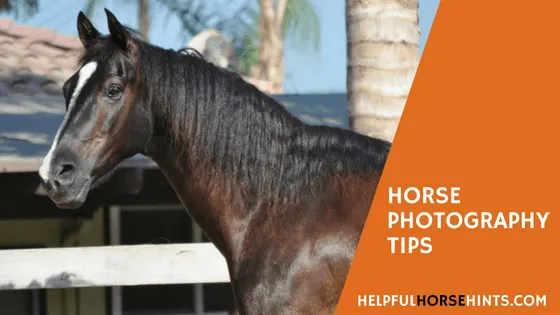 *This post may have affiliate links, which means I may receive commissions if you choose to purchase through links I provide (at no extra cost to you). As an Amazon Associate I earn from qualifying purchases. Please read my disclaimer for additional details.
Photographing a horse is DEFINITELY not as easy as it looks. I think for most part people have issues because they can't SEE what looks good before they snap the picture and for some, they just don't know what to look for.
For this series I'll focus primarily on photographing horses for sale BUT may occasionally do other stuff. In general a GREAT sale horse photo is also a great personal photo so these articles should apply to all horse owners / horse fanciers.
Top 10 Tips for Photographing Horses
There are important tips to consider when trying to get good pictures of your horse:
Learn EVERYTHING you can BEFORE you go out and take pictures. Angles, apertures, poses, read your camera manual.
Make sure your horse is CLEAN!
Make sure your tack fits.
Make sure you use the right lighting setting on your camera.
Get HELP! This is a two-person job at a minimum.
Zoom in or stay waaaayy back.
Early morning or evening ONLY. No shooting on your lunch break. Unless its overcast..then maybe.
Practice
Get some outside feedback.
Practice some more
Preparing to Photograph Horses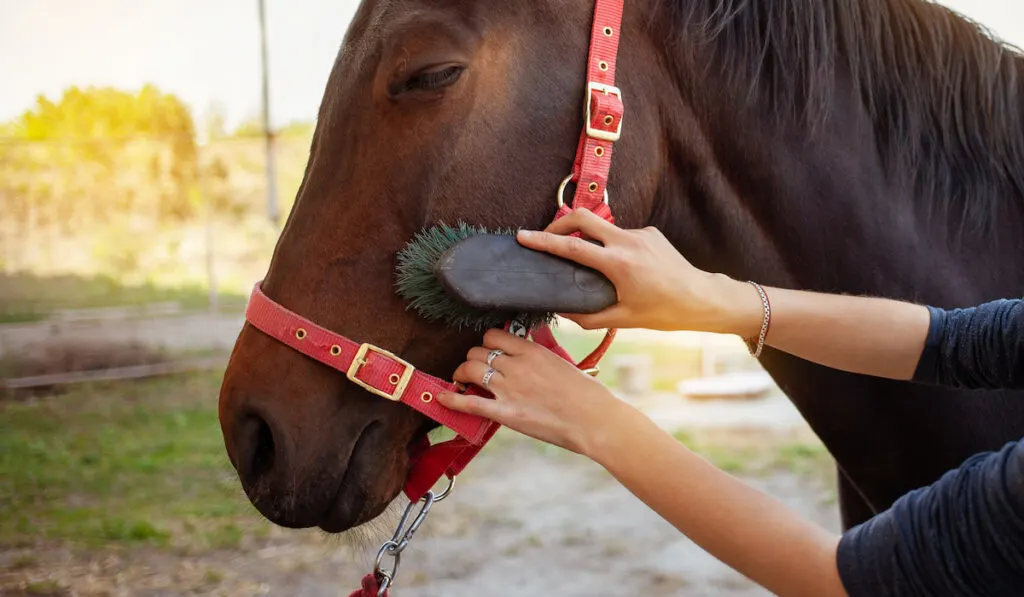 Great horse photos begin with all of the preparation work done before you start the photoshoot. In fact, the actual photoshoot is usually the part of the whole process that takes the least amount of time.
Find an Assistant
Having an assistant to help move, setup and / or hold the horse is absolutely essential. While SOME liberty shots can be achieved by yourself it always helps to have an assistant keep a horse moving for you.
All photography assistants, however, are NOT created equal.
When I do a photo shoot for a horse, if my best friend is my assistant I KNOW we are going to get great shots. I KNOW that even if we only have 15 minutes we can knock out a great photo shoot for a horse.
If I have one of my guy friends assisting though…it's a whole other story. An assistant must move a horse when he needs to be moved, must know when to STOP and let the horse "pose" for the camera (oh yeah they pose!!).
A good assistant must know how to setup the breed of horse for a conformation shot or at a minimum know when a horse is square in front and behind.
A good assistant knows you don't want a picture of their shadow and moves accordingly.
Great thing about assistants, MOST can be trained! So its down to the picture taking.
Make Sure You Have the Right Equipment
A good camera helps but you CAN get decent photos with your phone too. Don't worry about the camera so much.
When you are ready to upgrade from your phone to a digital camera, you can start out with a budget model. In fact, I now use the Canon Rebel .
As your skills grow, you'll want to upgrade your equipment but, your basic digital SLR camera can help you learn all of the settings, lenses, etc. you need to make a decision whether or not to pursue horse photography as a hobby or a career.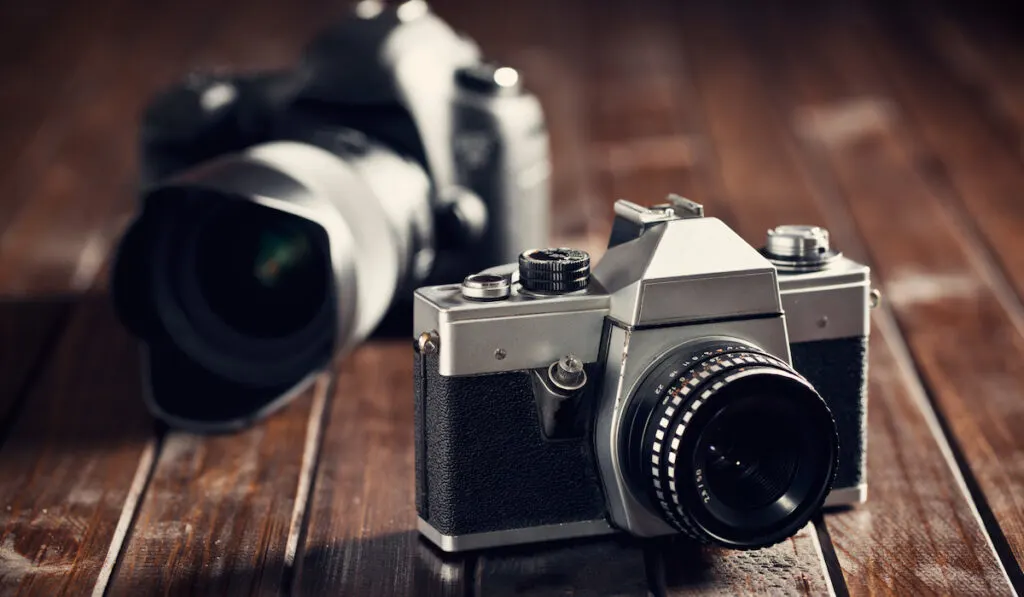 Some other horse photography equipment you may want to consider are:
Extra batteries
Battery Chargers
UV Lens Filter
Neck Strap
From there it really depends what kind of photo shoot you are doing to determine other supplies you may need. If you are photographing horses in pasture or just natural interaction, that may be all you need.
Taking horse portraits can be done without anything extra but, you may want to consider adding the following to your horse photography tool kit:
Reflectors
Flashes
Ear Getters (a variety of items that can help a horse look attentive, get the ears up)
Rags (to clean up horse boogers)
Start With A Clean Horse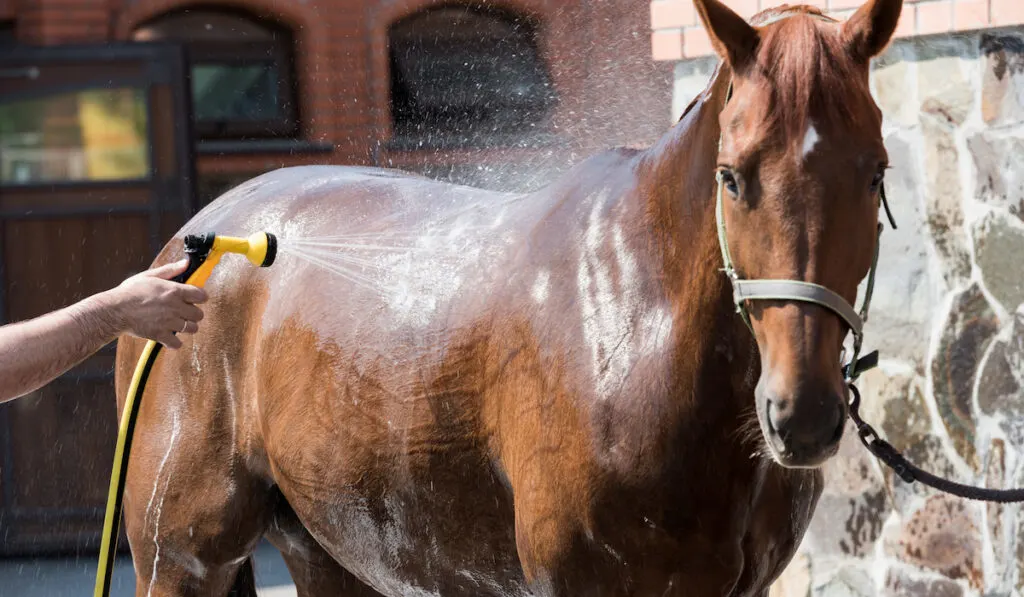 Having a clean, dry horse is a must for portrait photography. Dirty, dusty horses just don't photograph well (unless you are taking pictures of horses in pastures, in the wild, or more lifestyle photos like a day in the life on a farm kind of thing).
The horse should be bathed and thoroughly dry before the photoshoot begins. If you are shooting in natural light, the best time of day for pictures is very early morning and very late evening.
That means if you have a morning shoot scheduled, you'll want to bathe the horse the night before and keep him in a stall with a sheet and hood if at all possible.
Consider Your Background
So many potentially great horse photos get ruined with poor background. Try to photograph in an area where you can avoid people/distractions in the background.
Available sunlight will typically limit options as well so it's best to scout the facility if possible before the actual photo shoot. If you can go at the same time of day you will be taking photos, that is even better.
For natural light photos you are generally going to want the sun at your back. Pay attention to where the sun rises and falls to help choose your best background.
Add Water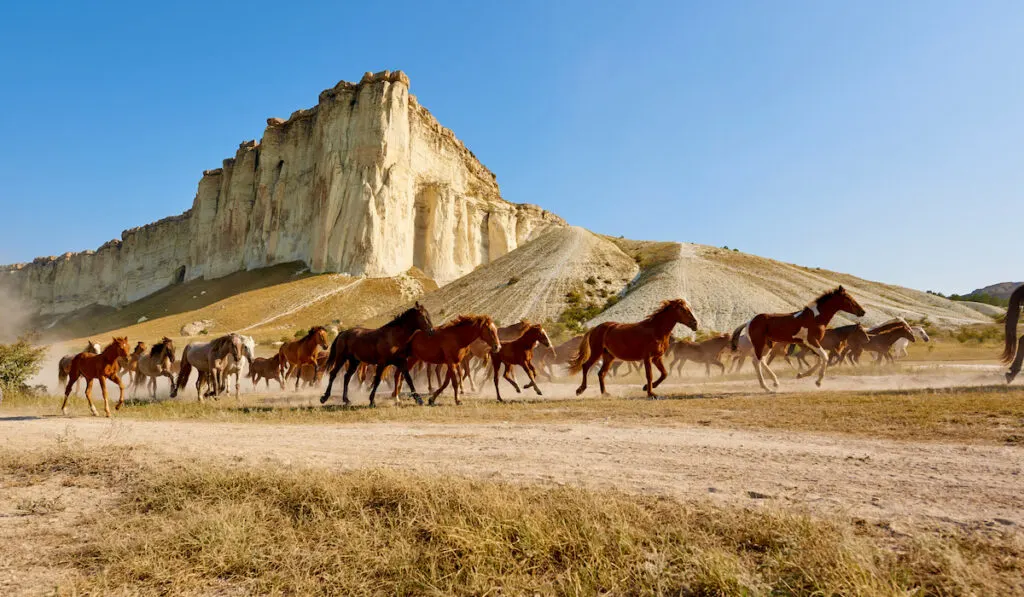 Nothing is worse than taking all the time you can to prepare a horse and choose the perfect background, only to start the photoshoot and realize that there is so much dust you can barely see the horse.
When possible, try to make sure any arena or turnouts are watered down. This is most important for photos where the horse is moving or turned loose.
Make a List
One final step before you get started is to make a list of some type of the shots you want to be sure and get. This will vary from session to session and is really dependent on what your goal is for the photoshoot.
I like to keep a list of "must gets" and then also round it out with some other fun shots I want to get or new techniques I want to try.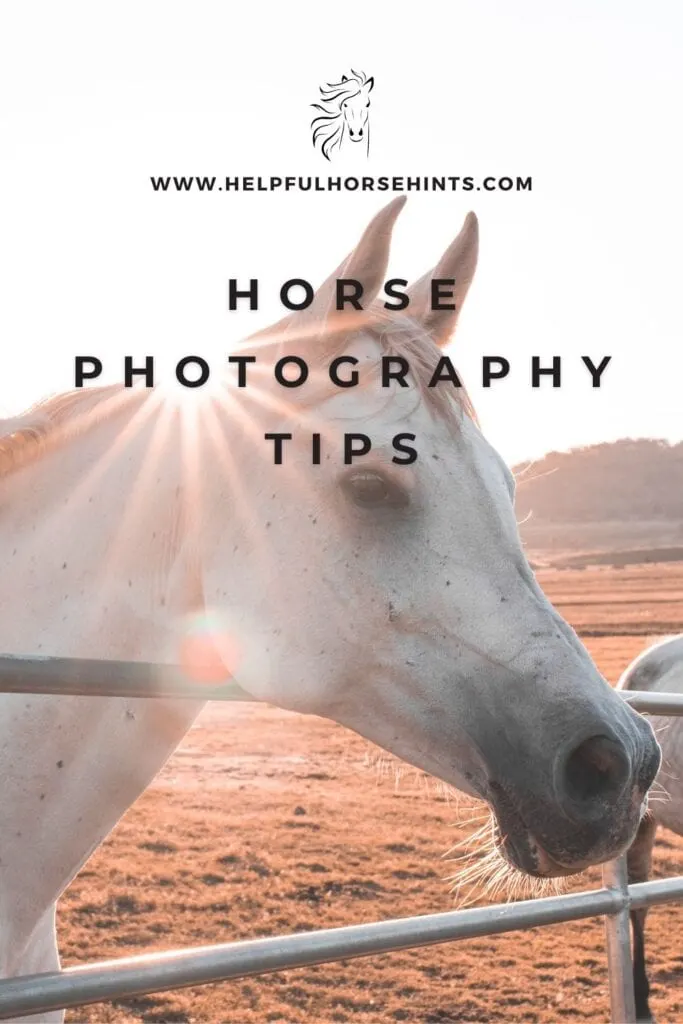 How to Take Great Horse Photos
You don't have to take photography classes to learn how to photograph horses but, they can help.
If you are starting out with your cell phone camera, take lots of photos and try out the various built in features like "portrait mode" for blurring out background.
You should also have fun experimenting with any other cool features like time lapse, landscape, and any other modes your phone may offer. The more pictures you take, the more chances you have of taking somethign spectacular.
If you want detailed instruction for equine photography, I own and recommend the following:
Photographing Horses: How To Capture The Perfect Equine Image
Final Thoughts
Taking good horse photos doesn't have to be hard. The hardest part is often the preparation. Remember to do your best to prepare for the shoot but also remember that horses are animals and things may not always go as planned.
Part of the fun of learning horse photography is doing multiple photoshoots and getting better and better at figuring out what is going to look good.
Challenge yourself to take 20 photos every time you visit the barn and you'll soon have an awesome collection of horse related photos to cherish.
RELATED POSTS