Rain was a gorgeous young half Andalusian / half paint horse grade filly we purchased for resale. Here are some quick "snapshots" I took of her shortly after I got her home. Whether you are selling your horse or just taking pictures to post to Facebook or hang on your wall, there are some simple steps you can take to make sure your horse looks her best!
In these initial shots of Rain, we can see loads of problems:
She's dirty
Not properly posed
There are "distractions" in the background
Some of the photos are blurry
The lighting isn't great
Before Photos: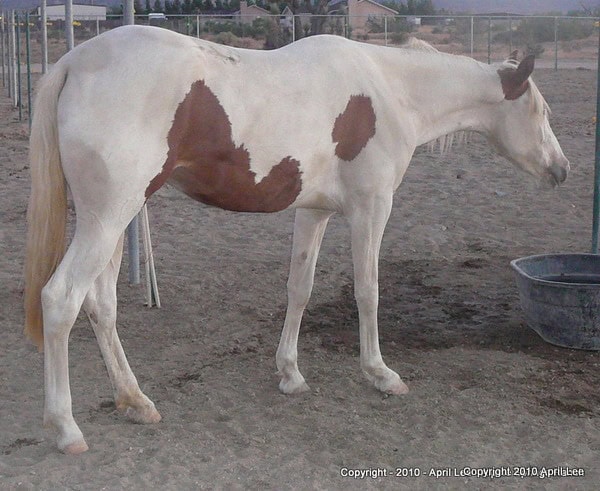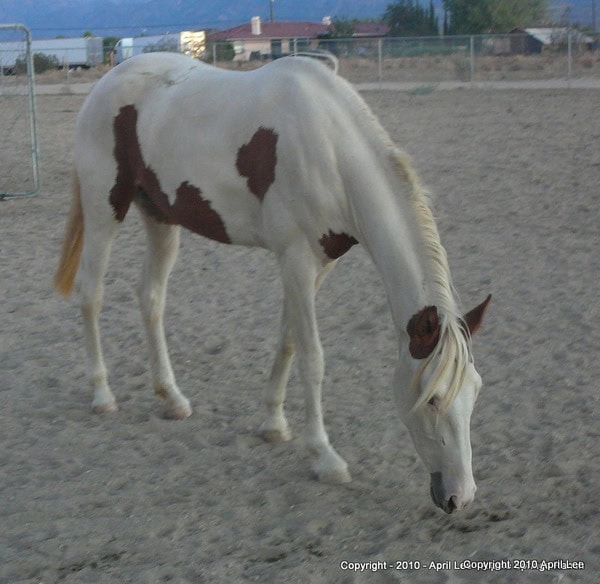 2nd Photo Shoot
These photos are definitely getting better. She's still dirty but the lighting is better, more of a warmer shade due to the sun being out. She's also posed for each shot.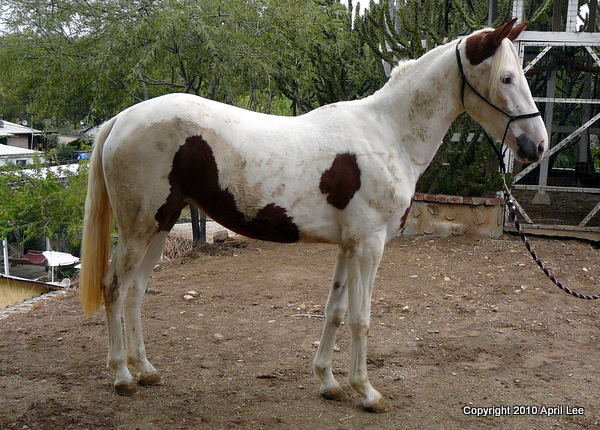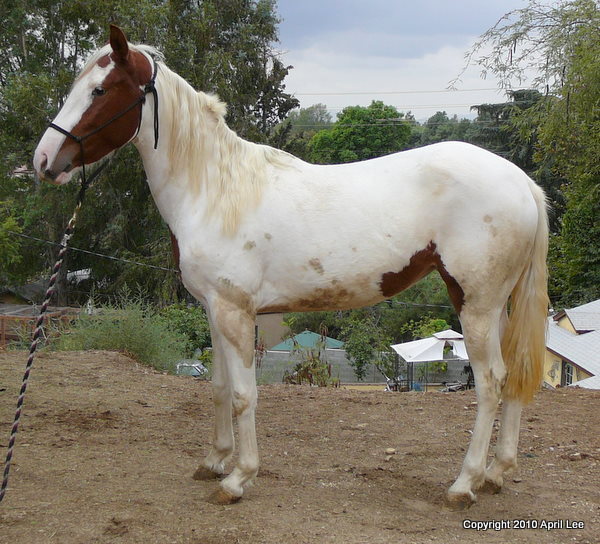 Final Photo Shoot
These photographs were the ones we used for her sale ad. She was freshly bathed, brushed and looking beautiful. We removed as many of the stains as we could from her coat and then walked her down to the local public arena.
About 20 minutes later we had a series of nice photos to use. These were some of the nicer shots. None of them were "posed" (we just turned her out) but the results were much better than the previous two attempts!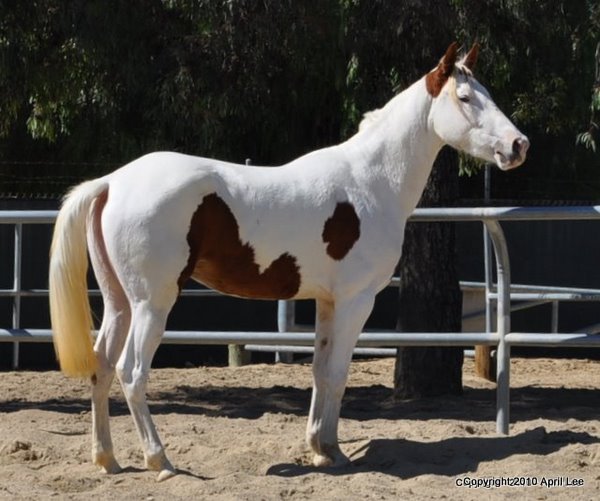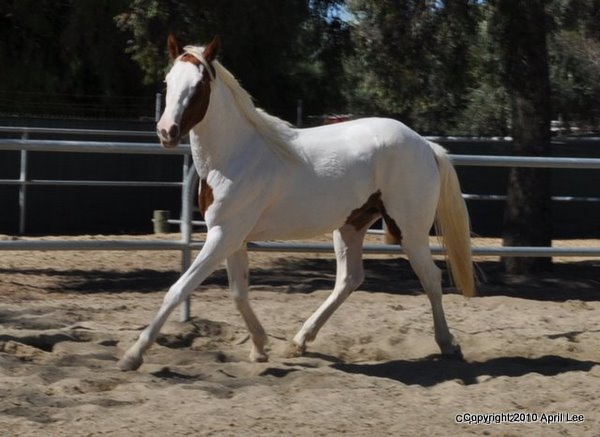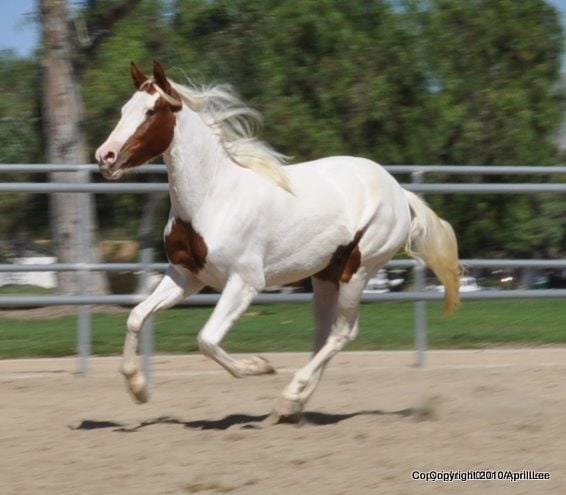 How we get our horses looking awesome!
Disclosure: We participate in affiliate advertising programs designed to provide a means for us to earn a small amount of money by linking to affiliate sites (such as Amazon.com). This in no way affects the price you pay for any item. Please read my disclaimer for more information about affiliate links.
These are some of our favorite supplies for prepping horses for photo shoots:
Horse Shampoo
Our favorite is Orvus WA Paste. It does a great job whitening horses but leaves any color horse super clean. It also leaves horse hair nice and silky. This tub is expensive but a little goes a long way with this soap and should easily last most people several years.
Mrs. Stewart's Bluing can be used to help with getting whites whiter. You just mix some in a separate bottle with the Orvus. Just be careful when you are first using bluing. Play with the ratios and duration. Use too much or leave it on too long and your horse's whites will be blue for a few days!
Quic Silver is another great resource for whitening shampoo! It is a little more pricey than just adding bluing to whatever shampoo you normally use but the benefit is the ratios are already right!
Hair Polish
Laser Sheen or Healthy Hair Care Hair Polish – Both are great products! Laser Sheen is a budget alternative to ShowSheen and the concentrate makes an entire gallon! I routinely stock both products and tend to use Laser Sheen on the body and Healthy Hair Care on the mane and tail but either works for both if you just want to buy one!
Face Highlighter
For the extra polish on some horses we'd use Silverado Face Glo. On a horse like Rain with a pink muzzle we would use clear. On a horse with a black muzzle, we'd use black. This really adds a nice sheen on the horse and accentuates their features in photographs.
Essential Grooming Supplies
For a list of our favorite grooming supplies, check out this post:

Other Horse Makeovers
Do you enjoy articles like this one showing horse makeovers? If so check these other ones out: