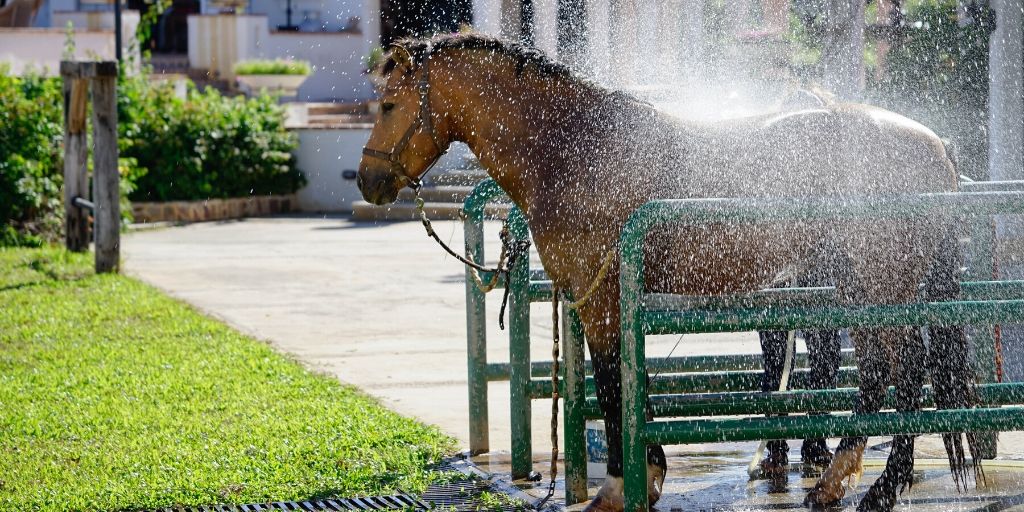 *This post may have affiliate links, which means I may receive commissions if you choose to purchase through links I provide (at no extra cost to you). As an Amazon Associate I earn from qualifying purchases. Please read my disclaimer for additional details.
Here are the top 5 ways to pamper your horse.
Horse Spa Day – Go out to the barn and give your horse the best bath ever. Shampoo and Condition their mane and just spend time fawning over them.
Deep Condition Mane and Tail – If it is too cold for a full bath. you can still deep condition your horse's mane and tail. Go ahead and splurge on that expensive conditioner this one time. Your horse deserves it!
Full Body Rub Down – Most horses thoroughly enjoy a full curry. My favorite is a rubber grooming mitt. Set a timer and don't skimp. Try for 15 minutes each side. Your horse will feel great and you'll get a workout too!
Mane and Tail Braid – If you search horse mane or horse tail on Pinterest you are sure to find a ton of inspiring examples. I even have a mane braid tutorial on this site. Pick your favorite and try and recreate it with your horse. It's fun for you and most horses will appreciate the quiet time being pampered and fawned over!
Full Body Massage – This is different from a rub down. Use your fingers or a massaging tool to really work into your horse's muscles. Focus on the largest muscles. Your horse may especially appreciate this the day following a nice long ride.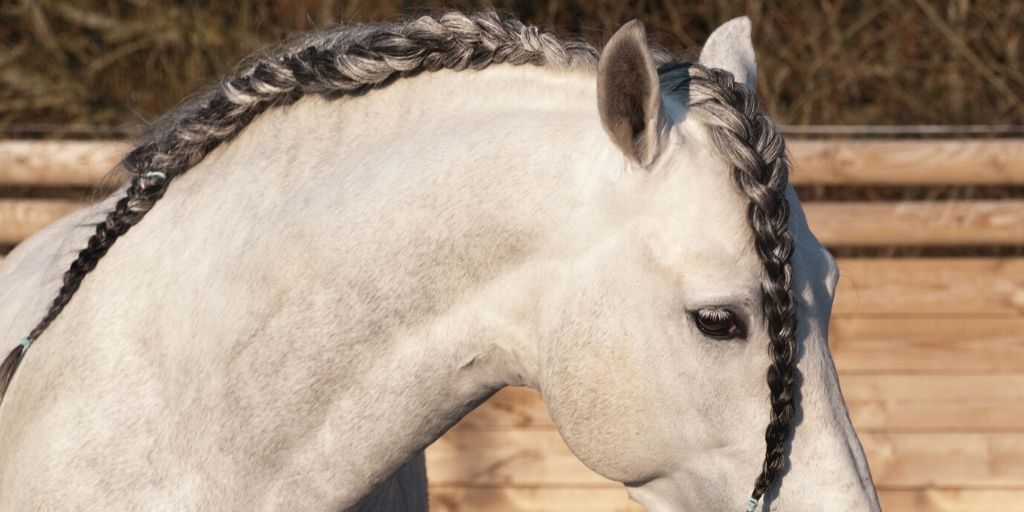 I promised you 25 ideas for pampering your horse or pony. Here are 20 more ideas to think about.
Schedule a Chiropractor to come out. Your horse may appreciate an adjustment. Even if it isn't something you "believe" in or have ever tried, venture out a bit!
Schedule an Acupuncture appointment. The more your horse works the more tension that can build up. Treat your horse to acupuncture to help relax.
Treat your horse to a warm bran mash. Most horses love treats of all kinds but a warm bran mash can be especially yummy!
Group turnout with other equine friends. If you can do so safely, most horses love to run and kick up their heels with a friend.
Add a couple of extra bags of shavings for their stall. I know I love getting into my nice cushy bed at night so I'm sure our horses would appreciate extra shavings to bury their head into when they sleep.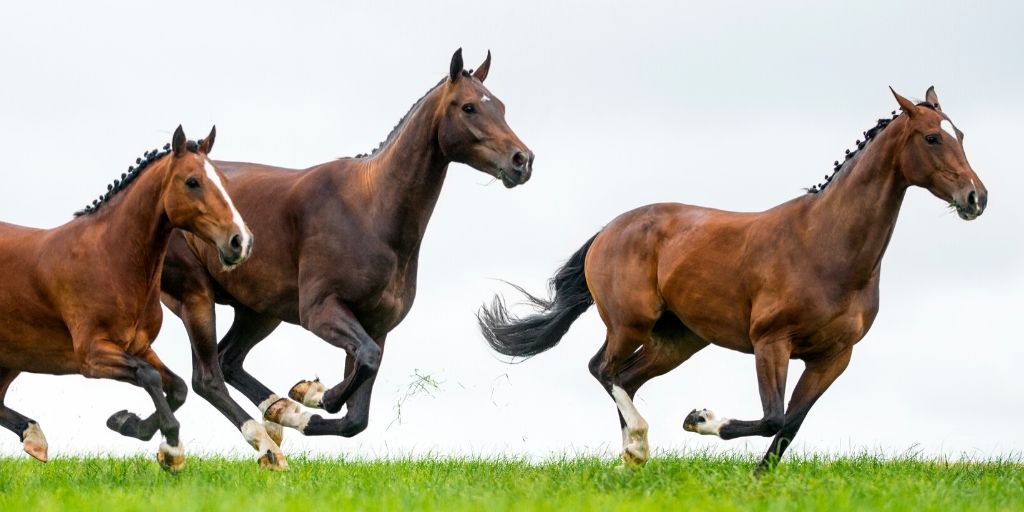 Completely strip the stall, clean all waterers and feeders, and rebed. Doing so can help remove any odors that may have built up from pee spots or aged bedding. It's a great time to check for sharp objects and splintered wood as well.
Wash all sheets and blankets so they are nice and clean. Removing debris and hair buildup can also help your horse's skin.
Take a long walk just on a lead line. Your horse will likely appreciate the extra time spent outside of the saddle.
Spend quiet time with them in their stall/pasture. Grab a chair and a good book and just hang out. How much time each week do you spend just "being" with your horse. So often we are always asking something of them, it's nice to just hang out sometimes.
Buy or make a new stall toy. Horses that are stuck in a stall most of the day will really appreciate this but even pastured horses can get great enjoyment out of toys. In fact, maybe set a goal to introduce one new stall toy each month.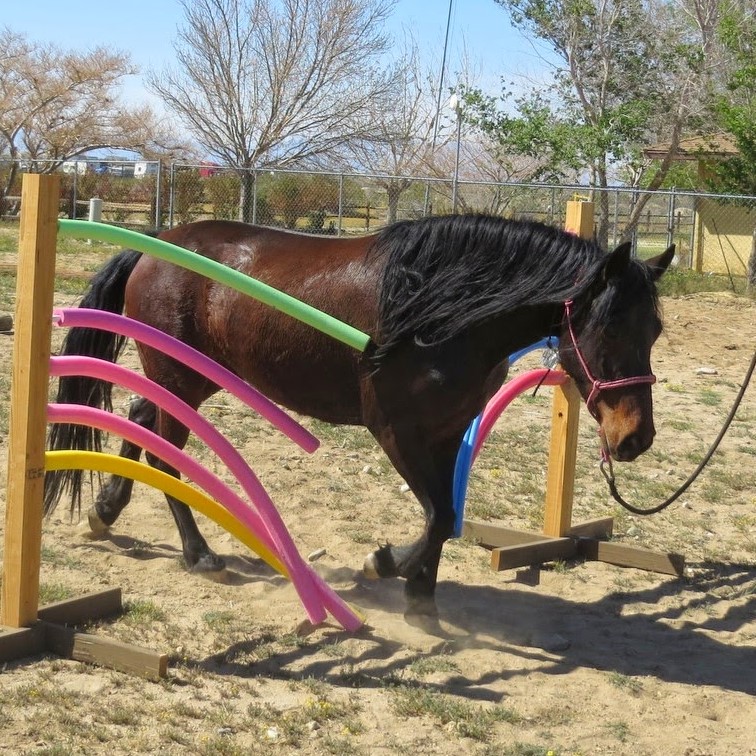 Build a pool noodle obstacle and teach them to be confident going through it.
Do a photoshoot. Whether it is just you photographing your horse or maybe you have a friend come out and photograph you with your horse, any time spent with a horse is time well spent.
Dress up you and your horse, even if it isn't Halloween! It's fun to do things just because! Be sure and check out my horse costumes board on Pinterest for some inspiration (and follow me there if you haven't already!)
Make a new stall sign for his stall. We have a tutorial to easily DIY this project.
Make a fruit and veggie platter to share. Be sure to check out the post on fruits and vegetables horses love to eat!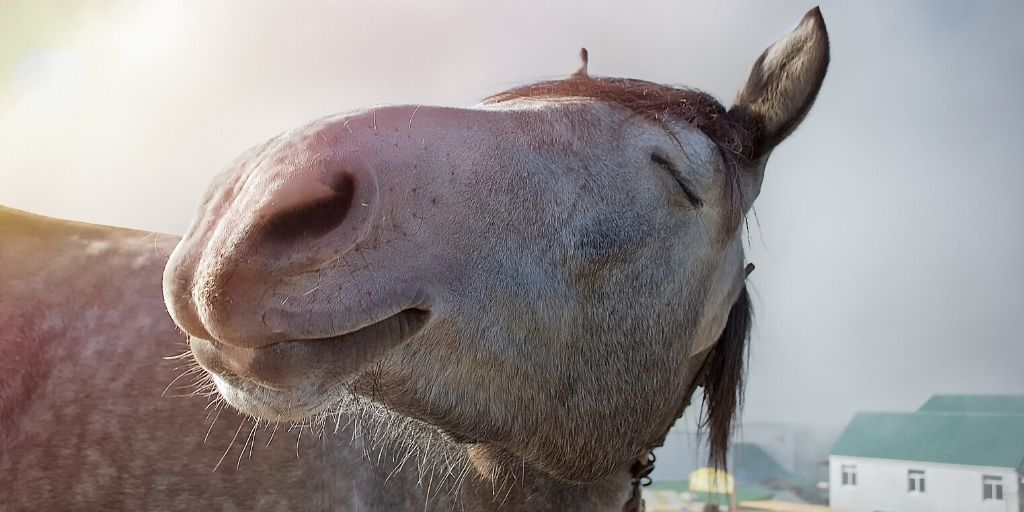 Find a pet psychic and order a reading (even if it is just for fun).
Organize a stall decorating contest for your barn. You can all have fun hanging out with your horses and your barn owner or trainer can be the judge at the end. If you keep your horses at home, try decorating each horse's stall with a different theme!
Try positive reinforcement. If you haven't done so already, try experiment teaching your horse a behavior or two with positive reinforcement. It's a fun way to activate your horse's brain into thinking about providing the right answer and it can be a fun challenge to learn if you've never done it before.
Mane and tail massage. Have you ever gotten a scalp massage that was just amazing? Your horse may appreciate something similar for his mane and tail. Be sure to stay safe but use your fingers to really massage and stimulate the skin under all that hair.
Clean and disinfect all of your bits. These do, after all, go into your horse's mouth. A nice scrub will help ensure they are nice and clean next time you take your horse out for a ride.
I hope you have enjoyed this list of 25 ideas to pamper your horse. It always helps to remember how lucky we are to be able to own horses and have them in our lives!