*This post may have affiliate links, which means I may receive commissions if you choose to purchase through links I provide (at no extra cost to you). As an Amazon Associate I earn from qualifying purchases. Please read my disclaimer for additional details.
The horse is the one animal species that played an extremely important role in the development of America. In fact, the horse is especially revered for its role in the American West. Even though cars are now the norm and horses have become a hobby rather than a life necessity, the role of the horse is honored through books, movies, and television shows. Choosing a western horse name will help you and your horse honor the past as well.
As a kid, all I wanted was to be a cowgirl. I used to watch awesome shows like Zorro and when I got my first horse I loved reading western training books. One of my favorites, Ride Smart by Craig Cameron .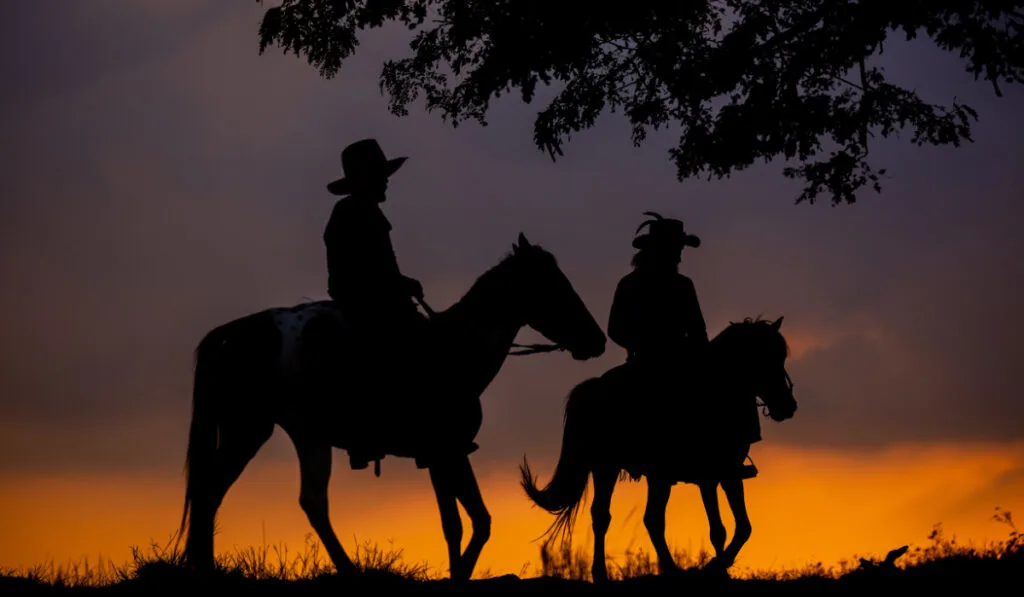 This list has been curated to give you some awesome options for western names for your mare, filly, colt, gelding or stallion. Of course, male and female names are included but there are some that work for either gender as well so they may appear on both lists.
Let's get started with some wild west horse names.
Best Western Horse Names
While we've compiled a list of some awesome western horse names for you, our top choices are:
Dutch
Blaze
Paisley
Rawhide
Butch
Wyatt
Sadie
Cisco
Micah
Annie
Western Horse Names for Mares and Fillies
Women in the old west didn't seem to earn as much notoriety as the men. Nevertheless, there are still some female horse names that are very much western. These western names are perfectly suited for your mares and fillies.
Annabelle
Annie
Arizona
Arrow
Babs
Bailey
Bella
Bess
Betsy
Blaze
Boots
Charlotte
Cowgirl
Curly
Dawn
Duck
Dumplin'
Grainger
Jolene
Justice
Kate
Maybelle
Morgan
Paisley
Rawhide
Rose
Sally
Starr
Stormy
Sundance
Tulsa
Western Horse Names for Geldings and Stallions
The boys seem to have received all the glory of the American West. While there were some girls that history recognizes, they are far fewer in number than the boys. As such, it's much easier to find a western sounding name for male horses. These horse names work great for your geldings and stallions.
Amos
Angus
Apache
Arrow
Bailey
Bale
Barrel
Billy
Billy Ray
Biscuit
Blaze
Boots
Bourbon
Brisket
Buck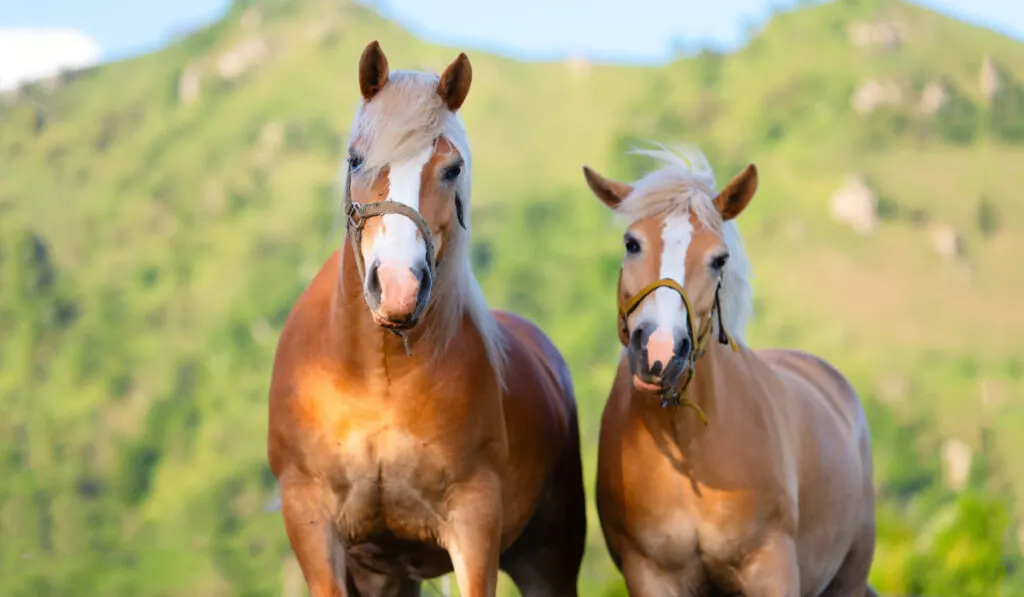 Butch
Carter
Cash
Cherokee
Cisco
Clyde
Cody
Colonel
Colt
Cowboy
Curly
Daniel
Doc
Duck
Dumplin'
Garrett
Grainger
Grazer
Gunner
Gunslinger
Hank
Hunter
Jeb
Johnny
Justice
Landon
Morgan
Outlaw
Rawhide
Rhett
Rider (or Ryder)
Ringo
Roper
Snake
Starr
Sundance
Tex
Wade
Waylon
Wyatt
Horse Names Based on Western Legends
Here are some show names we can draw from Western legends. These may be heroes or villains, cowboys or outlaws. Some are just the names of the famous actors that portrayed them.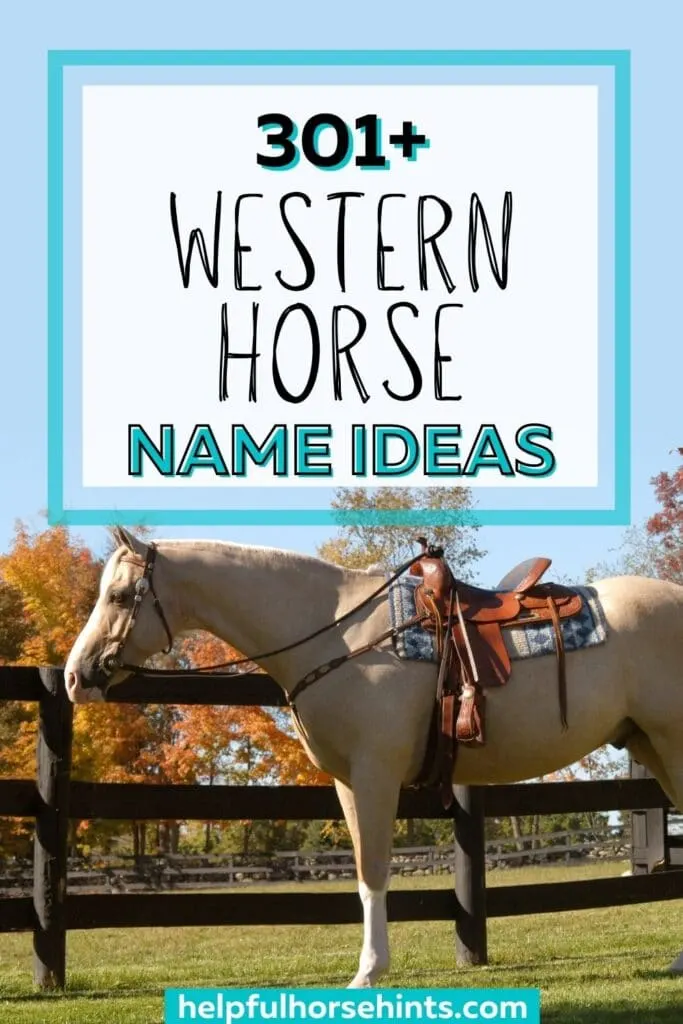 Black Bart
Apache Kid
Arkansas Tom
Bella Starr
Big Nose Kate – Wife of Doc Holiday
Bill Doolin
Billy The Kid
Bitter Creek – Ghost Town
Blaze Carson – Sheriff
Bonnie – Criminal, of Bonnie and Clyde
Broken Doll – 1910 Western (IMDB)
Buck Garrett – Gunfighter and Lawman (Legends of America)
Buck Taylor – Actor in Gunsmoke
Butch Cassidy – Train Robber / Bank Robber
Calamity Jane – Friend of Wild Bill Hickok, Performer in Buffalo Bill's Wild West Show (Wikipedia)
Carry Nation – Independent Woman / Radical (Wikipedia)
Cattle Kate Watson
Cherokee Bill
Cherokee Charlie
Cisco Kid
Clyde
Daniel Boone
Deadwood Dick
Doc Holliday – Gunfighter & Gambler
Don Juan de Onate
Flat Nose
Howdy Doody
Iron Eyes Cody
Jesse James
Kid Cassidy
Lillie Langtry
Little Beavers
Magua
Outlaw Kid
Pawnee Bill
Pearl Heart
Rawhide Kid
Red Ryder
Richard Bullock
Ringo Kid
Sam Bass
Samuel Colt
Sundance Kid
Tex Morgan
Texas Kid
The Apache Kid
The Bronze Buckaroo
The Durango Kid
The Lone Rider
The Squaw Kid
The Tall Texan
The Wyoming Kid
Tulsa Jack
Two-Gun Kid
Western Kid
Will Rogers
Western Show Names for Horses
Whether you show your horse English or western, you can give him an old western name that suits his personality. These names are perfect "show names" for any horse in your barn with that western flair!
All Cowboy
Cactus Cowboy
Casanova Cowboy
Dixie Cowboy
Kalico Cowboy
Bayou Cowgirl
Cowgirl Sass
Cowgirl Way
Crystal Cowgirl
Denim Cowgirl
Broke Gambler
Gamblers Girl
Prime Time Gambler
Secret Gambler
True Gambler
Tennessee Whiskey
Whiskey Bottom
Whiskey Charlie
Whiskey For Me
Whiskey Tango Foxtrot
Juan More Tequila
One Shot Tequila
Silver Tequila
Tequila On Ice
Tequila Talk
Dunslinger
Escaped Outlaw
Gunslinger
Shifty Sheriff
Wanted Outlaw
By The Law
Shotgun Ryder
Silver Bullet Babe
Stop the Bullet
Outlaw at Work
Famous Western Horse Names
The old west was made popular by numerous westerns produced and televised. These shows allowed viewers to "live" the wild west without actually owning a horse or a ranch.
While we know the names of actors like Gene Autry, Dale Evans and others, their horses gained a popular following as well. Here are some famous horses from old westerns.
Black Diamond
Black Jack
Blossom
Brownie
Buck
Bullet
Buttermilk
Cactus
Calico
Champion
Duke
Eddie
Joker
Jubilee
King Nappy
Koko
Lightning
Loco
Raider
Rebel
Reno
Ring Eye
Rocket
Rush
Scout
Shadow Trail
Shiek
Sickle
Silver
Silver Bullet
Stardust
Steel
Sundance
Tarzan
Thunder
Tony (the wonder horse)
Topper
Trigger
White Flash
Wild West Horse Names Inspired by Red Dead Redemption
If you are a gamer and a horse lover, you may be more than familiar with the popular game Red Dead Redemption 2 . When you're done at the real stable, this is an awesome game where you can ride your horse in the wild west and complete missions.
Here are some great horse names inspired by some of the places and characters in the game.
Adler
Andrew
Angelo
Archibald
Armadillo
Arthur
Aurora
Barrow
Bell
Benedict
Bill
Braithwaite
Bronte
Caliban
Catherine
Cattail
Cholla
Citadel
Colm
Cornwall
Coronado
Cotorra
Cumberland
Dakota
Diablo
Don Julio
Dutch
Edgar
Elizabeth
Emerald
Escuella (also means school in Spanish)
Glacier
Grant
Gray
Grimshaw
Gus
Hagen
Hanover
Harriet
Hawk Eye
Hennigan
Herbert
Jack
Javier
John
LaGras
Leigh
Leviticus
Luis
MacFarlane
MacGregor
Manzanita
Marston
Micah
Milton
Molly
Montana
Monto
Moon
Moonstone
Morgan
O'Creagh
O'Driscoll
O'Shea
Quaker
Ross
Sadie
Shann
Slim
Spider
Strawberry
Susan
Tumbleweed
Valentine
Wallace
Williamson
I hope you were able to get some ideas for the perfect western horse name. There are millions of possibilities when choosing a name for your horse or pony. Remember that you can have two separate names, a barn name, and a show name.
Ultimately, you should try your best to pick a name that suits your horse's personality the best!